Many Jazz customers often complain about their balance being deducted without any apparent reason. Well, to be honest, this happens with many consumers. In fact, there is a root cause for this problem. And many people are not aware of that. Let me tell you.
As we all know everything happens for a reason and you first have to find that reason. Only then, you can think of a solution to that problem. So, when the balance deducts from your Jazz SIM, it also happens for a reason and the reason for this is that there are multiple services active on your number. And sometimes you are not aware of which services are active.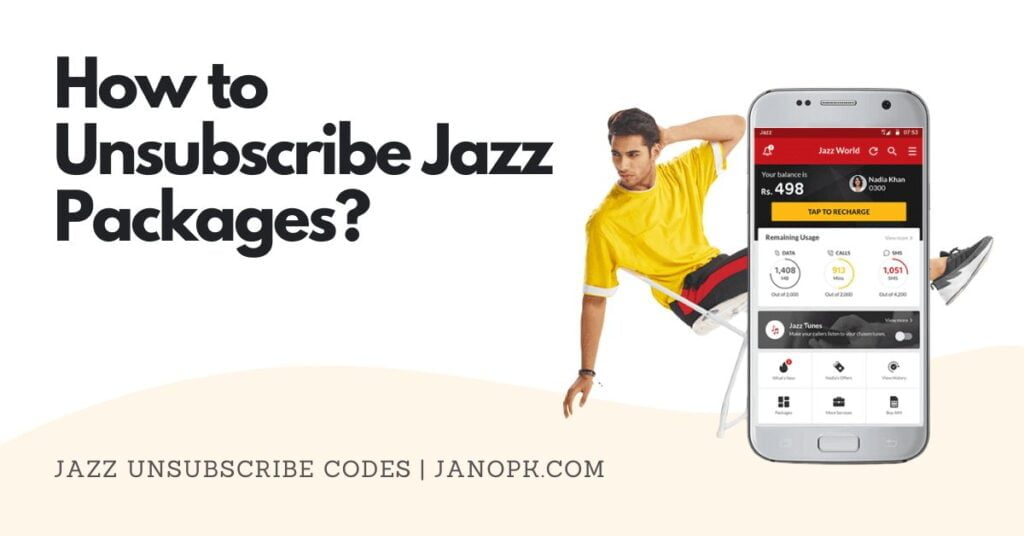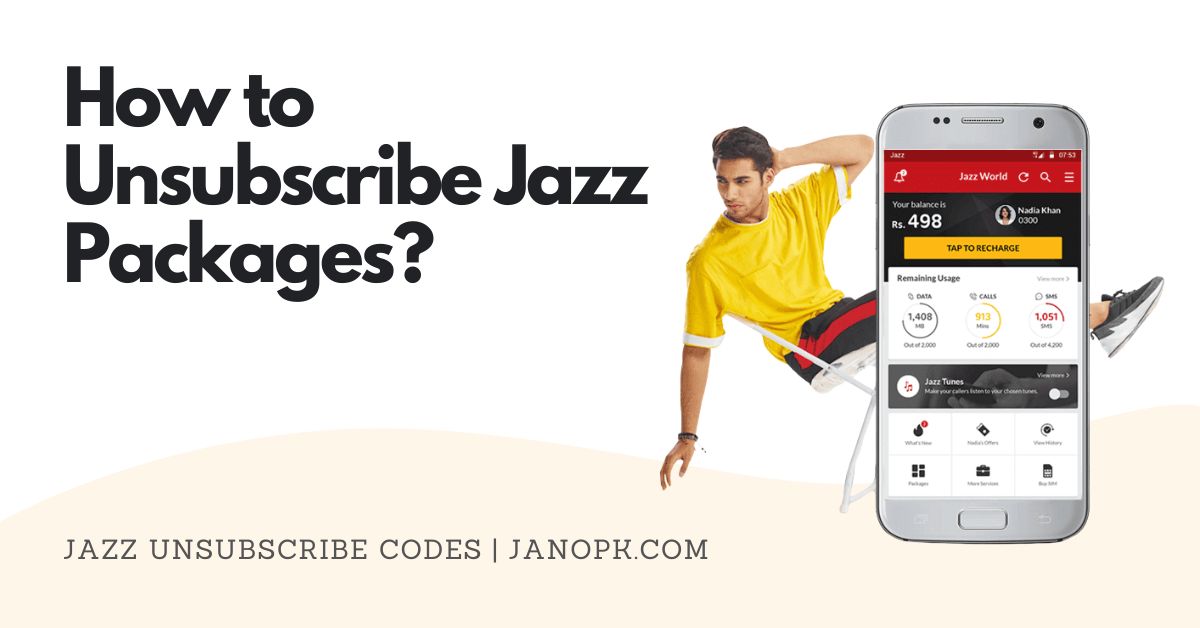 And the solution to this problem is to unsubscribe from these jazz packages or offers. However, in order to learn how to unsubscribe Jazz package or packages, you need to know which services are currently active on your number.
Here is how to do that!
How to Check Jazz Activated Services
Below, is the method through which you can learn how to check Jazz activated services.
First, type "List" in the message body on your phone.
Then, send it to 6611.
Now, wait for a few seconds.
After a few seconds, you will receive a list of all active services on your Jazz Number. You can also unsubscribe the active services from this message by replying "UNSUB<space>Service Name" to the same number.
However, if you want to know how you can deactivate your desired package from your Jazz number then, have a look at the following method.
Jazz Packages Unsubscribe Codes
Below, you will find all the codes to unsubscribe from different Jazz services.
1. Advance Balance Unsubscribe
The code to unsubscribe from Jazz Advance Balance is *112*4#.
2. Auto Reply Deactivation
If you want to deactivate the Jazz Auto Reply service then, dial *7071#.
3. Jazz Balance Save Unsubscription Code
The code for deactivating the Jazz Balance Save Service is *869#.
4. Block Calls and SMS
If you are willing to unsubscribe from Jazz Block Call and SMS service, dial *420#.
5. Caller Tune Jazz Unsubscription Method
In order to deactivate the Jazz Caller Tune service, type "UNSUB" in a message and send it to 230.
Check out this Jazz Monthly WhatsApp Package to use free Whatsapp throughout the month!
6. Champion Package Unsubscribe
Dial *337*8# to turn off the Jazz Champion Package.
7. Daily SMS Package
To deactivate the Jazz Daily SMS Package, dial *101*4*01# from your Jazz number.
8. Gameloft
To unsubscribe from Gameloft, send "Game Stop" to 6611.
9. Game Club, Game Now, Game League, Hungama, Slypee
If you want to unsubscribe from all the above-mentioned services, then simply send "UNSUB" to 6611.
10. Instantic SMS
To deactivate the Jazz Instantic SMS service, send "Block" to 6064.
Low balance? Check out details about Jazz Super Card!
11. Jazz My Status
My Status can be unsubscribed by sending "UNSUB" to 6085.
12. Jazz Mega Store
To deactivate the Jazz Megastore service, kindly contact on Jazz helpline: 111.
Conclusion
After reading this article, I hope you have got the answer to how to unsubscribe Jazz Package. If you are still having inconvenience, contact on Jazz Helpline: 111.