Jazz is one of the most used networks in Pakistan almost everyone has a Jazz SIM due to its unique features and packages. There are more than 73 million users that have chosen Jazz as their network for communication.
There are situations when we need to make an urgent call but are low on balance and can't get a Jazz Card. In that case, we can take advantage of Jazz advances. In this post, we have explained the process of how to get Jazz loan?
How to Get Jazz Loan?
Jazz Loan is quite handy and might save you the trouble of reloading first before making an emergency call. But the most common dilemma is what is the code for it. That's what we are here for.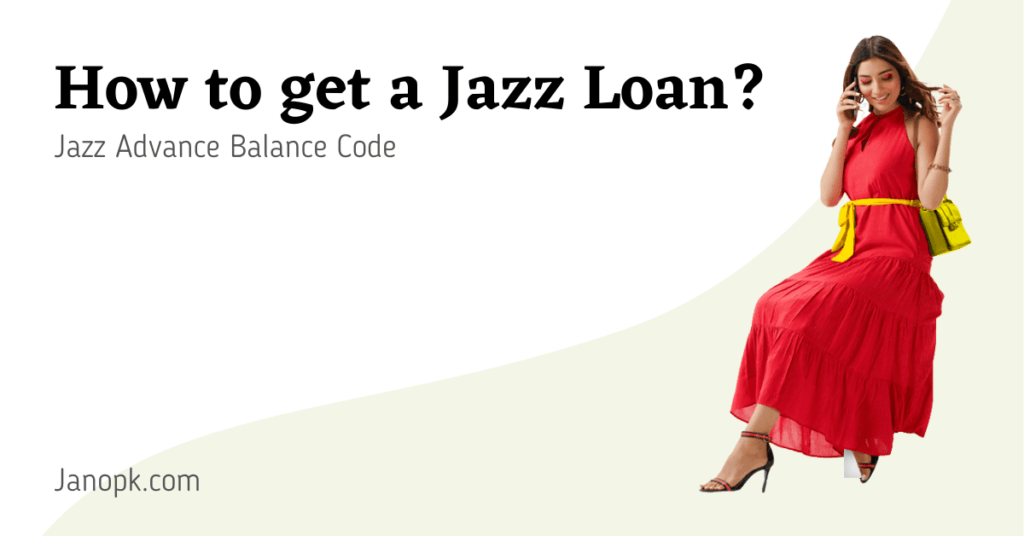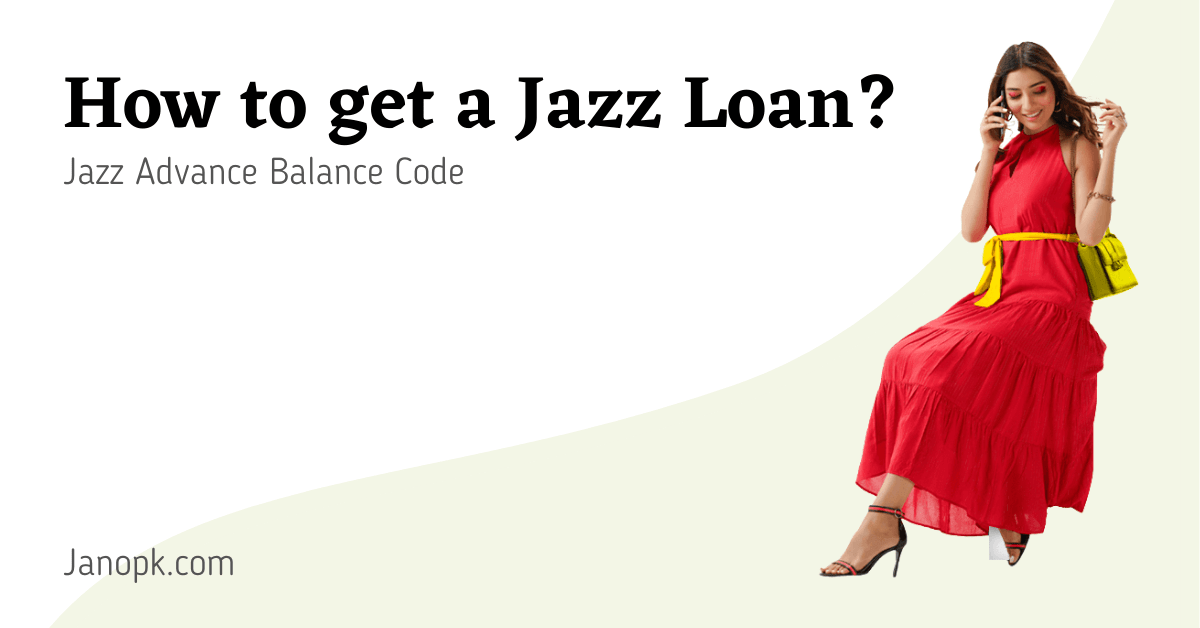 Jazz Advance Balance Code 2024
Subscription Code: *112#
Unsubscription Dial: *112*4#
Service charges Rs. 4.60 + tax
Read Also: How to save balance using Jazz balance save code?
How much advance loan do you get?
After dialing the code, you will be able to get the Rs 15 loan. By using this amount, you can activate many packages, such as SMS, and Internet, or you can simply use it to call someone without any restrictions.
How to unsubscribe from the Jazz Advance?
Sometimes we want to unsubscribe from the service but most of the time we have to call the service care. Simple, you need to dial *112*4# if you wish to unsubscribe from these offers.
When will I be eligible for Jazz Advance service?
You can only get the Jazz advance when your balance is less than Rs 100 This makes sense since the primary reason for the Jazz loan is to use it in an emergency which is normally when you have no means to call or SMS someone.
But this can be useful in many other situations. For example, if you are short of a few rupees to activate the package, you can simply get an advance loan if your current balance is less than 100.
How will Jazz Advance be deducted?
Once you use the loan then you might wonder how I can return it. Don't worry it will be deducted next time you will recharge the loan amount and the service charges will be deducted from your balance which is almost Rs 20.5.
How many times can I use the Jazz Advance service before recharging?
Many people think that Jazz Advance can be available before the recharge. but this is not true according to Jazz, you can get Jazz advance of 15 rs three times before you can recharge.
How you might wonder? Simple redial the same *112# code again from your Jazz Number.
Another interesting thing is that if the user has a good credit history Then they can get 30 rs worth of Jazz Advance. Also, the service charges will also be Rs 9 (including Tax) which is better for the user.
Read Also: How to share Jazz Balance?
Final Words
We have tried to explain how to get Jazz loan, as well as to cover all relevant questions. The information provided here might be useful and we can help make this process easier. Thank you for reading.