In this article, you are going to explore how to unsubscribe Zong package or packages easily.
Have you ever experienced that you wanted to activate a certain offer, but due to already availing of another offer, you could not activate your desired package? This happens with only some of the packages.
So, in order to activate your desired bundle, you have to unsubscribe from the previous package. Sometimes, it turns out to be a lot irritating if you don't know how to do it. But now the wait is over!
We have brought an ultimate guide that will enable you to know how you can deactivate all Zong packages easily within minutes.
How to Unsubscribe Zong Package?
Below, you will find a list of all the codes to unsubscribe from different Zong bundles.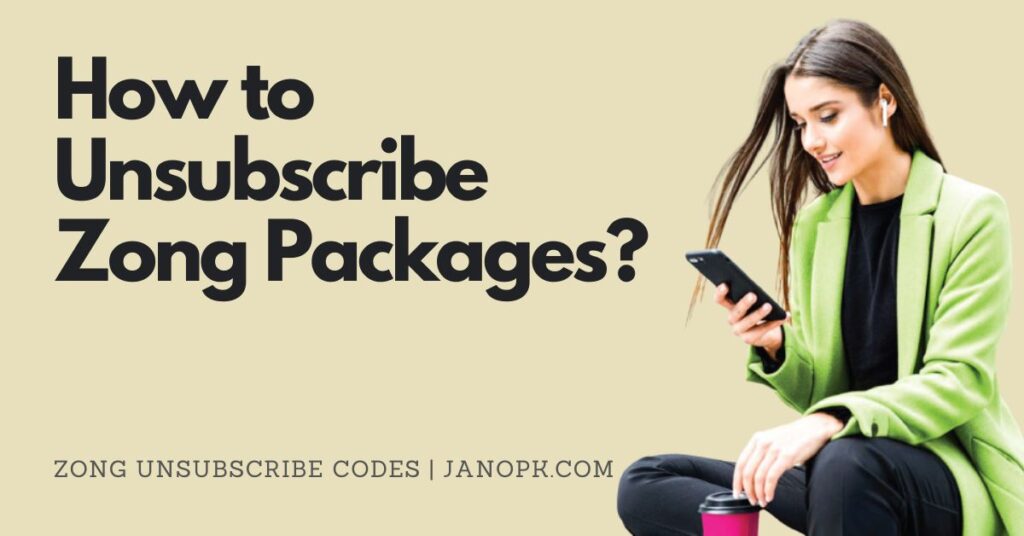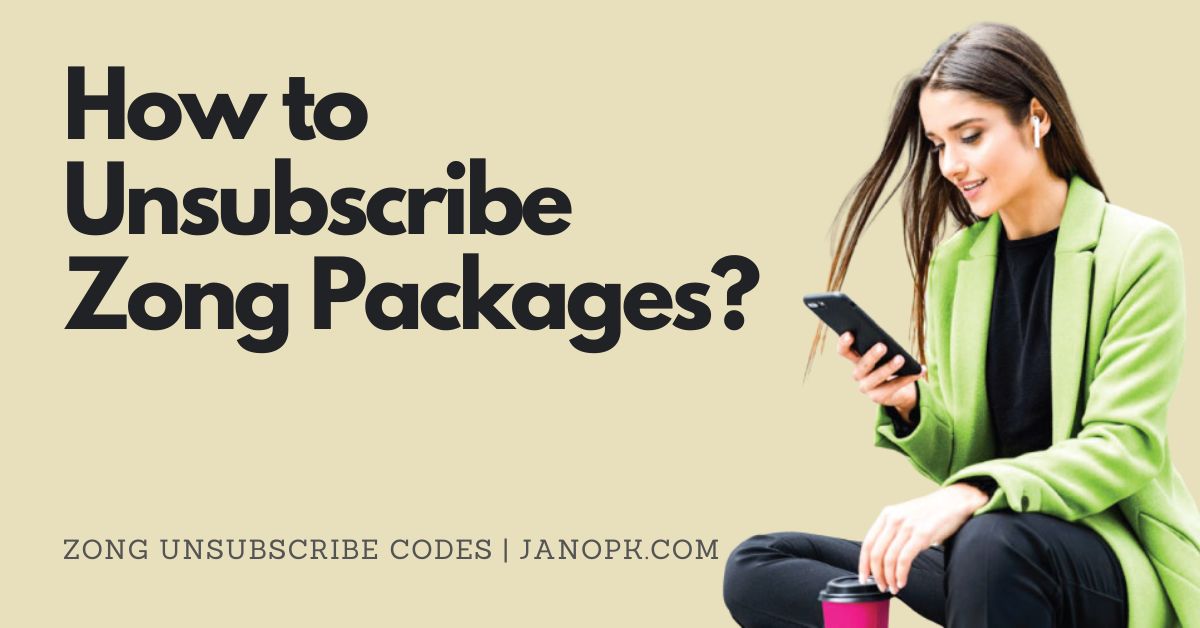 1. Zong SMS Package Unsubscribe Code
In order to unsubscribe from the Zong SMS bundle, you will have to send an SMS to a certain number.
So, simply type "Unsub" in the message body, and send it to 700.
After a while, you will receive an SMS telling you that you have unsubscribed from the desired bundle.
Read Also: How to load Zong card? 2 easy methods
2. Unsubscribe from Zong Daily Internet Package
This method is similar to the previous one. Follow the given steps to learn how to unsubscribe Zong Package daily internet bundle.
Open the SMS app on your phone.
Type 909 in the recipient section.
Now in the message body, type UNSUB.
Finally, send the message.
This will deactivate your Zong daily internet package.
3. How to Cancel Zong Weekly Internet Bundle
This method is a little bit different from the previous ones. These steps will guide you on how to cancel Zong weekly internet package.
Open the Dialer app on your mobile phone.
Now, type this code *2*2# in the dialer app.
And finally, press the dial button.
This will deactivate your Zong weekly internet bundle.
Read Also: How to check Zong MBs?
4. Code to Unsubscribe from Zong Monthly Internet Package
If you want to know how you can unsubscribe from Zong monthly internet package, then follow these guidelines.
First, call the Zong helpline which is 310. Once you connect with the customer care representative, ask them to cancel your monthly internet offer. They will deactivate the desired package.
5. How to Deactivate All Zong Internet Packages?
If you want to deactivate all the Zong internet packages at once to save Zong Balance, then have a look at the following sentence.
Open the Dialer app on your phone, then, type this code *6464# and press the dial. Then follow the onscreen instructions.
6. Zong Whatsapp Package Unsubscribe Code
To deactivate the Zong Whatsapp package, type UNSUB in the message body and send it to 6464. This will unsubscribe you from all the Zong Whatsapp Packages.
Conclusion
This article has hopefully taught you how to unsubscribe from all Zong packages. Now you can easily unsubscribe from the previous bundles in order to activate some new ones.