Ufone is a national telecom service provider which offers different services for its customers. Like, if you run out of balance then Ufone has a service called ULoan that lets you borrow the balance.
A question may have arisen in your mind what if we also run out of the loan we took from Ufone? Don't worry as there is another service called UShare through which you are allowed to share your balance from Ufone to Ufone Number.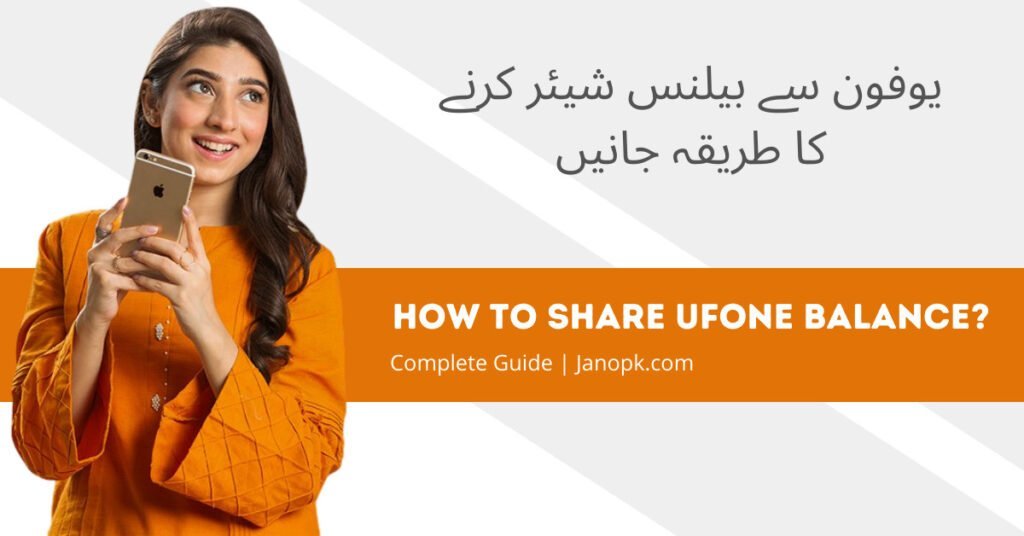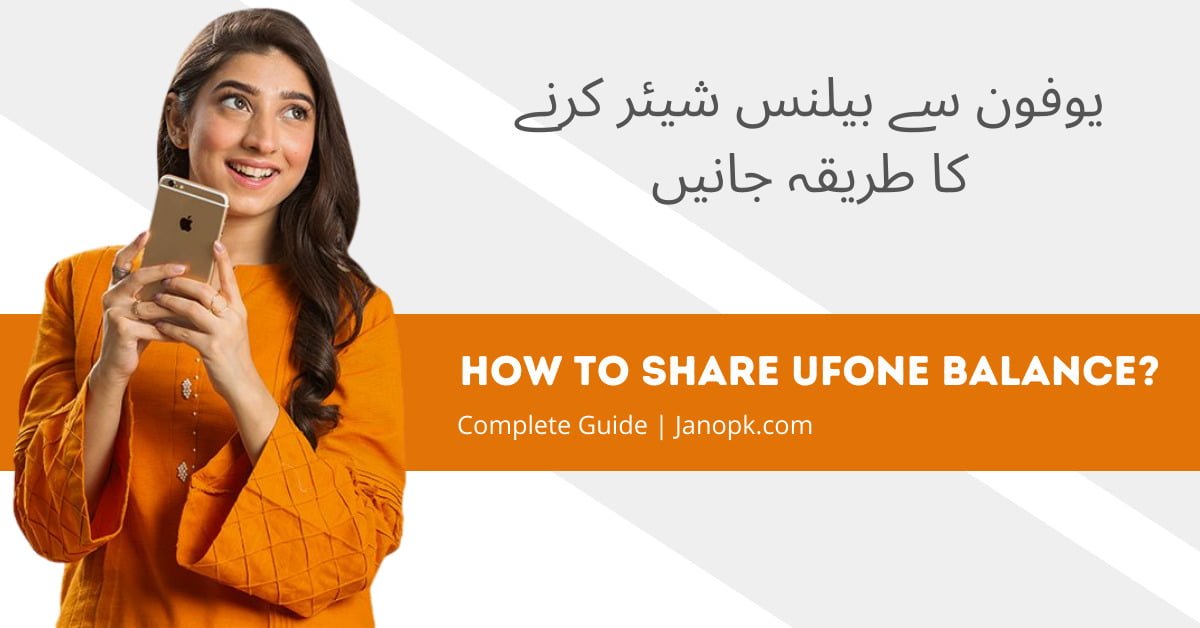 Sharing Ufone Balance is not very hard. You only need to dial a code and you are done! In this blog post, we will go over the steps that need to be taken to share Ufone Balance.
Now let's get started and discuss the steps.
How to Share Ufone Balance?
Sharing balance between two numbers of Ufone is pretty simple, UShare enables you to share balance multiple times between two different Ufone numbers.
In addition, UShare also allows you to transfer the balance to another network. This means you can now transfer the balance from your Ufone SIM to any other network with ease and comfort.
So, in case your friends and family have a low balance and you have an excessive balance on your phone – you can transfer the balance using U Share easily.
The whole balance-sharing process involves two steps that we have discussed below.
Go to the dial pad of your mobile phone and type *828*Ufone number to which you want to share the balance*amount you want to share# e.g *828*03331234567*amount#
After that, replay with 1, and the balance will be shared successfully.
Carefully type the above-mentioned pattern to have a successful balance-sharing transection.
Read Also: How to load Ufone Card? (6 Easy Methods)
Terms and Conditions
Before sharing balance with your friends and family members using the U share service, please be sure to familiarize yourself with the terms and conditions set by Ufone.
A maximum of four transitions are allowed in a day using U share.
You can share a minimum amount of Rs 10/- and a maximum of Rs 600/- at a time.
Charges of Rs 2.99+tax will be deducted beside the sharing amount. So, the service is not free.
U share service is only for prepaid subscribers.
If you have any other questions or concerns, feel free to contact Ufone customer care service at any time from anywhere.
How to Contact Ufone Customer Service?
In order to contact Ufone customer service, you can call their helpline at 333. You can also visit their website and send an email to their customer service team.
FAQs
Can I Use the U share service to share balance with other networks?
Yes, the company is offering this service for both (Ufone to Ufone) and (Ufone to other networks). So, you can use this service to share balance from Ufone to any other network.
What are the Charges of U Share Service?
Rs 2.99+tax will be charged against every successful transaction.
Final Words
Now that you are aware of the steps taken to share Ufone Balance using U Share, go ahead and give this service a try. We hope that you will have an easy time sharing your balance with family members or friends.