Jazz is a very popular mobile network company in Pakistan that is operational since 1994. Jazz also occupies more market capital. On November 26, 2015, after the emergence of Jazz and Warid, this network has also covered more market capital.
There are many satisfied customers who use jazz and many are switching to it. In case you have bought a new sim you are eligible to jazz new sim offer. With this offer, you will get many data, minutes, and SMS volume as a reward if you dial the activation code.
Jazz New Sim Offer 2023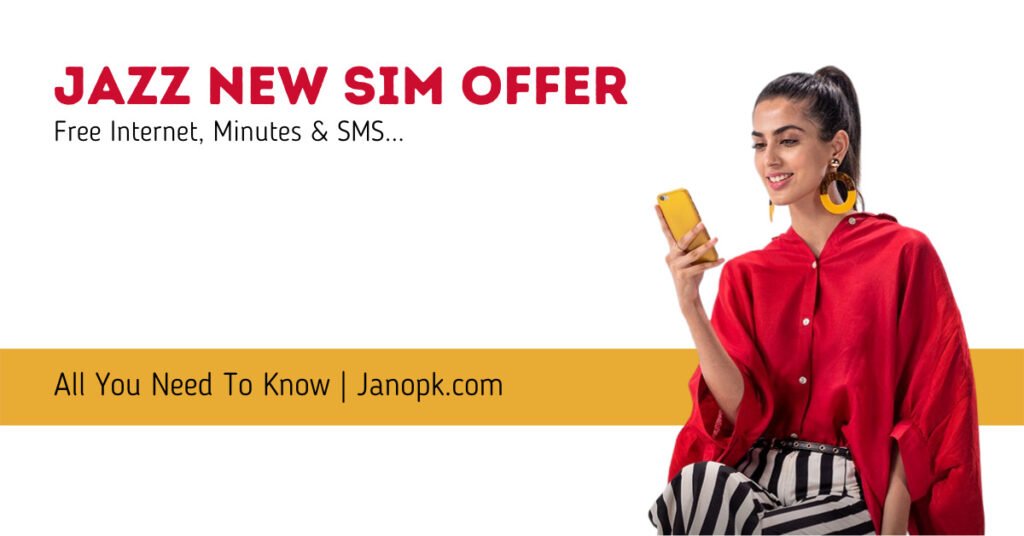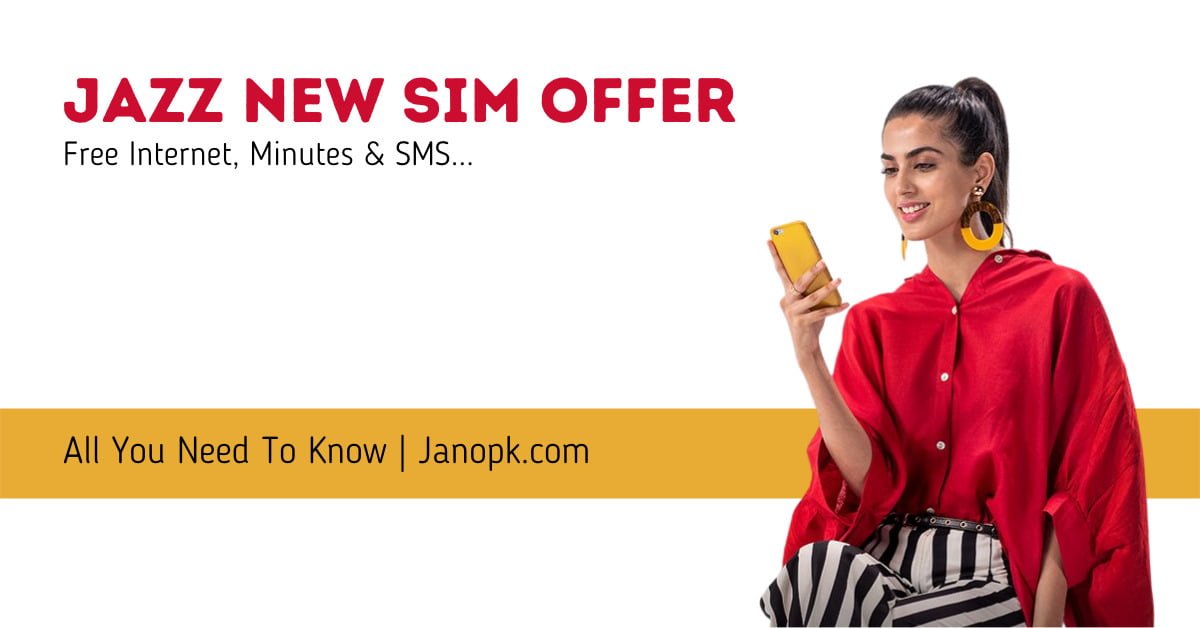 Buying a new sim is a very pleasant experience that we all have gone through at least once in our life. Almost on every new purchase of the sim, you get some kind of reward or incentive. Below, we have listed the code you need to use in order to qualify for the incentive.
| | |
| --- | --- |
| Data | 1 GB (No time window) |
| Mins | 1000 Jazz Mins (No time window) |
| SMS | 1000 SMS |
| Subscription code | *191# |
To avail of the incentives and reward, you have to dial the activation code which is *191#. Once you dial the activation code you will get 1 GB of internet data, 1000 Jazz to jazz minutes with no time window, and 1000 SMS for 7 days. It is to be noted that the call made with the offers will have to charge Rs  0.02 per call. These incentives can only be avail once. 
You have to dial the activation code within 180 days of the sim activation if you want to receive the incentives and bonus on the recharge offer.
Unfortunately, this offer is not eligible for the Data sim and MBB customers.
Check Also: Jazz Sim Lagao Offer 2023
Bonus on recharge
This is not the only benefit you will get with the new sim offer instead you will get a bonus on every recharge of 50 Rs or above. When you will dial *191# you will automatically be subscribed for the bonus on the recharge offer from which you will be awarded 2 GB data, and 1000 jazz minutes as well as SMS with 3 days validity.
Upon recharging again your current incentive will expire, and a new one will take its place.
How to check the remaining Incentives
Once the offer is availed you can enjoy all the MBs, min, and SMS but keeping the track of their usage and the remaining amount is also important. Because if you don't, the balance might be used once the incentive is used. So you have to save the balance.
Dial *990*2# to check the remaining incentives
This package is a great option to enjoy social media on the jazz fast 4G internet and for connecting with your loved one.
Read Also: How to Get Jazz Loan?
Conclusion
Here you have it in this article about jazz new sim offer which can be avail on almost every new jazz sim. The reward on this package is very useful and on top of that, you will get a bonus on recharge so you can get a good deal.