There are millions of people worldwide who communicate with each other on WhatsApp, which is the most popular and widely used social media platform. The reason for the popularity of the whats app is due to the fact you can not only send media files but can enjoy video and audio calls which are cheaper than standard calling.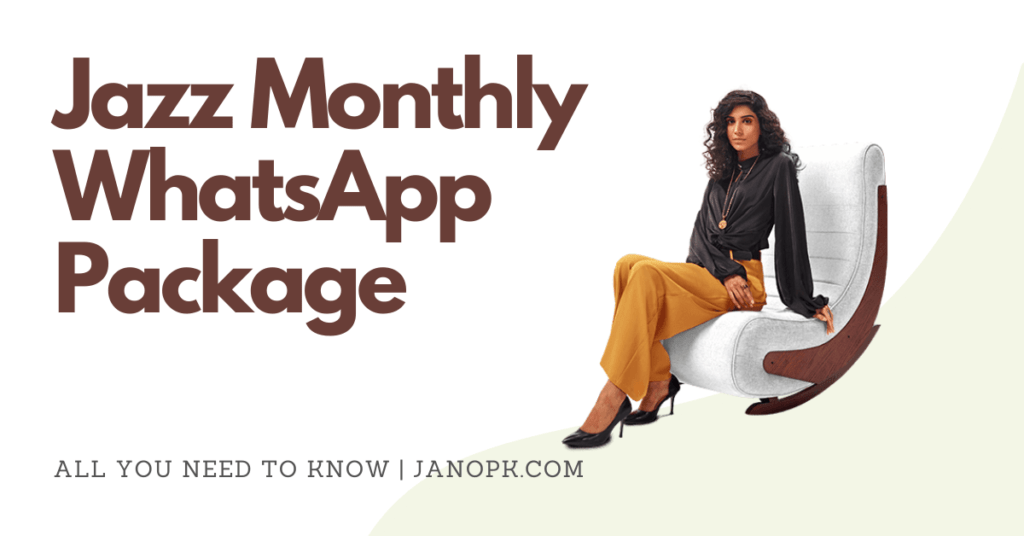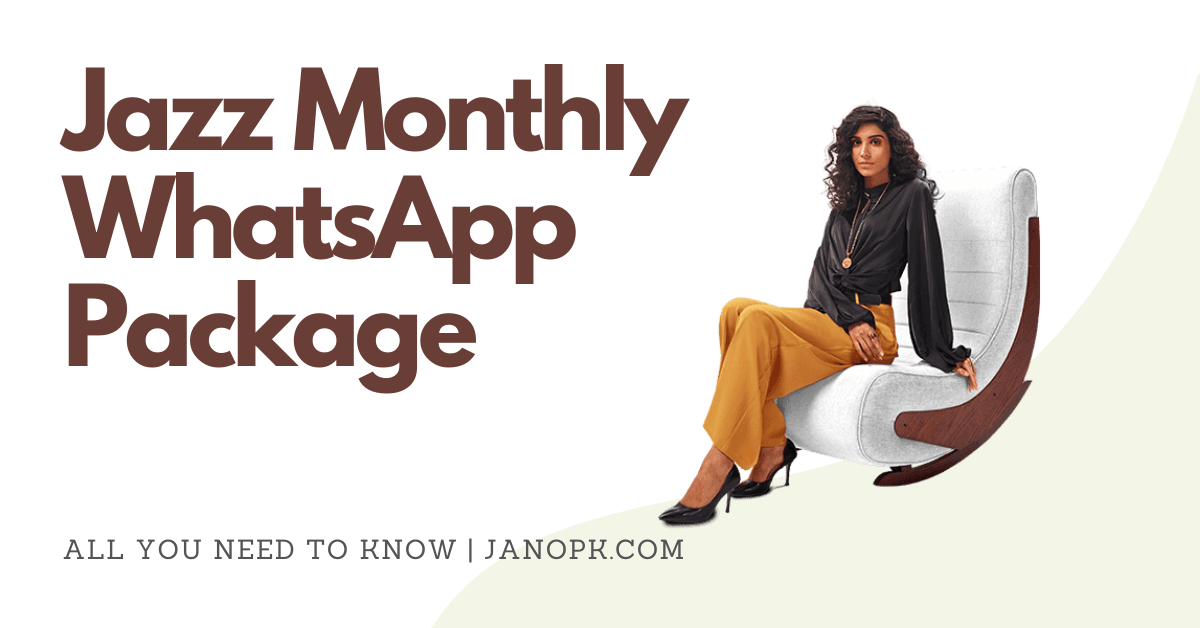 Here is the Jazz monthly WhatsApp package that you one active don't need to worry about running about the data because it offers plenty of volume limits.
Monthly Social Package
| | |
| --- | --- |
| Data | 7 GB DATA (Facebook, WhatsApp, IMO & BiP) |
| SMS | 12000 SMS |
| Price | Rs.123 (Incl. Tax) |
| Subscription Code | *661# |
| Status Check Code | *661*2# |
| Information Code | *661*3# |
| Unsubscribe Code | *661*4# |
Jazz offers a Jazz Monthly WhatsApp Package for its users that what all-in-one package for all social media platforms including WhatsApp. In just 123 +tax you will get the 7 GB of data for Facebook, Whatsapp, IMO, and BiP so you can enjoy nonstop scrolling and posting. Along with data you are also awarded 12000 SMS which is more than sufficient for a month and ideal for communicating with friends when they are not online.
To activate this package you need to dial *661# and be free for a month. By dialing #661*2# You can check the remaining data and by SMS you can be at ease and informed about how much is remaining with the deduction of the 0.06 Rs each time.
In case you want to subscribe to the bundle you can just dial the code mentioned in the table above and it can be resubscribed again. Although you can subscribe to the bundle again if you want without any issues
You can easily unsubscribe from this jazz package by dialing a simple code from your mobile phone.
Check out Ufone's Free WhatsApp Package as well.
Terms and conditions
You can subscribe to the bundle at any time of the day.
The remaining incentive can be checked via the code but the cost is Rs 0.06
The bundle needs to be subscribed each time and will not be resubscribed automatically.
This bundle can only be subscribed to where there is 2G, 3G, and 4G services available.
2.25 Rs of overage charges will be charged when the incentive is depleted.
You can not subscribe to the Jazz bundle multiple times, just one at a time.
The base rate will be charged in case there is no bundle activated i.e Rs 5 per MB
Changes can be made to the bundle at any time.
Factor like the number of users at a time, the time of the day, the sim, and distance of the 2G, 3G, and 4G, etc determines the actual speed.
Final Words
There you have it, how you can activate your package for a month without any issue. Not just WhatsApp, this package also takes care of you because the same data can be used for Facebook, WhatsApp, IMO & BiP. We try to explain the package and their incentive is provided to the best of our abilities so we hope this article answers all of your questions.