On the 7th of December 2021, the government announced that from now on, it will be mandatory for vehicles to have an M-Tag in order to travel on Motorways. Since the announcement, people have been frequently asking 'how to get a motorway MTAG in Pakistan' and 'how to recharge motorway Mtag' also. So, we have brought this ultimate guide to increase your knowledge about motorway M-Tag.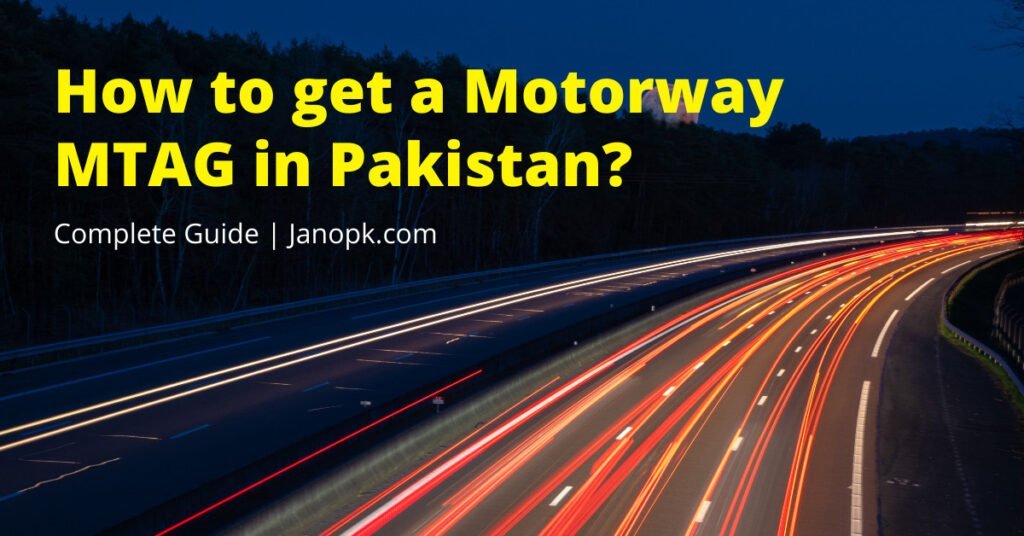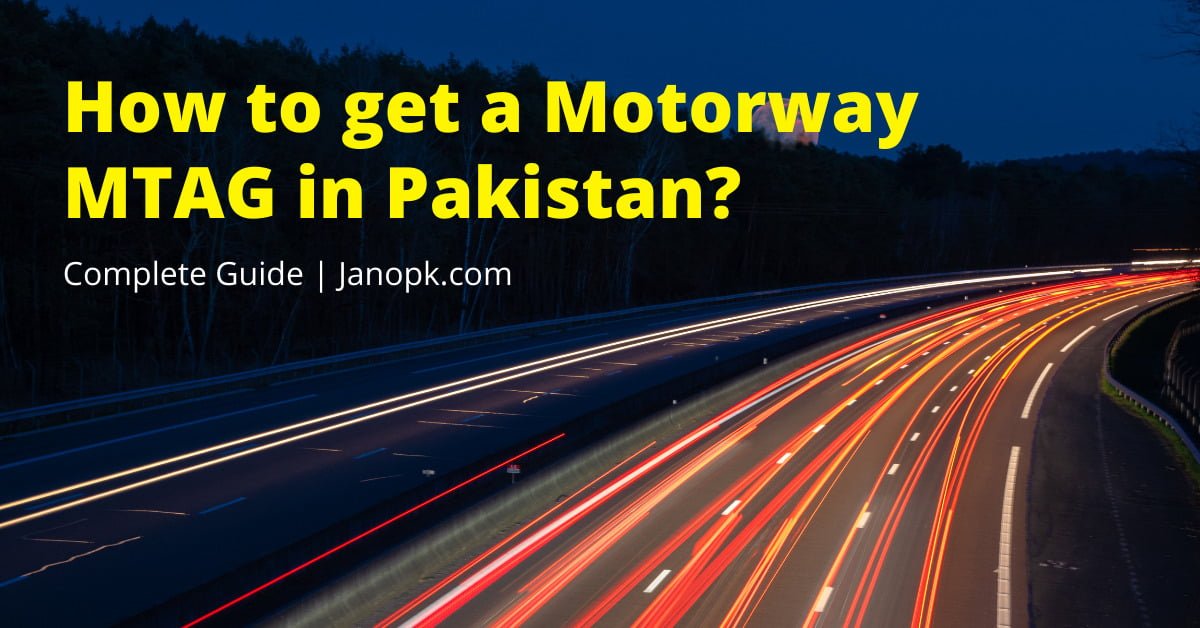 The decision was made to significantly reduce the number of cars waiting at the Toll Plaza. Which in turn was disturbing the environment by spreading carbon monoxide in the form of smoke.
This decision is currently for the motorways M-2 and M-9, however, many other motorways are under discussion to be added to the list.
What is an M-Tag
An M-tag is a Radio Frequency Identification (RFID) based tag that you need to paste on the top of your car's windscreen.
The Need for M-Tag
The need for M-Tag has arisen a lot in the past few days because we are living in the age of IT. An RFID-based tag works like a charm. All you need to do is to pass through the toll plaza and your toll tax will be paid automatically.
This happens because an RFID scanner is installed on the toll plazas. As you pass through, it scans your M-tag's RFID and the fee gets deducted from your account.
If you have an M-tag on the windscreen of your car, you will not need to wait in long queues while passing through the Toll Plazas.
Which Documents are Required for M-Tag
There are not many documents that you will need to carry while going for M-Tag registration. Many people think that they will need car registration papers. However, it is not compulsory.
All the documents you will have to take with you are Valid CNIC and Covid-19 Vaccination certificates.
Officials commonly do not ask for the COVID vaccination certificate, however, we advise you to take it with you.
Who are Ineligible to Get An M-Tag?
Although people can receive their M-Tag just by showing their CNIC and COVID Vaccination Certificate. However, the government has decided that they will not issue the M-Tag to those who have applied for the registration of their vehicles.
So, to avoid any kind of inconvenience, make sure to register your vehicle first and then head towards the M-Tag booths.
How to Get A Motorway MTag in Pakistan?
Obtaining an M-Tag in Pakistan is very easy. Follow the given steps to get your M-Tag today.
First, visit the nearest Toll Plaza which has an M-Tag booth facility.
Show your CNIC.
Show the COVID-19 Vaccination Certificate.
Provide the details of your vehicle's registration (Details mean the number plate only. Not the registration papers)
Give your contact number.
Finally, get your new M-Tag.
Now, you can easily roam around the city without having to worry about waiting in long queues to pay the fee.
Read Also: How to register in Naya Pakistan Housing Scheme?
How to Install M-Tag on Your Windscreen?
After receiving the M-Tag, it is very important to know how to properly install it on your vehicle.
The best way to install the M-Tag on your vehicle is to paste it on the upper-right corner of your vehicle's windshield. Also, ensure that you are pasting it on the windscreen from the inside rather than outside.
Pasting the M-Tag in its proper place makes it easier and quicker for the scanner to scan it.
What is the Cost of M-Tag Registration?
The registration was free for a limited time. However, since the start of the year 2022, a registration fee of PKR 200/= has been announced. Moreover, till now, there is no requirement for keeping a minimum amount of balance.
How to Check Your M-Tag ID?
Although, right after the registration, you receive your M-Tag ID on your phone number through an SMS. But just in case, somehow you lost your SMS, there is an alternative method to check your M-Tag ID.
Follow the given steps to check your M-Tag ID.
Open the Messages app on your phone.
Type MTAG (space) your 13-digit CNIC Number.
And then, send it to 9909
In return, you will receive an SMS from the same number that will tell your M-tag ID. the message may look like this.
MTAG 12345678 (Your 8-digit Mtag ID)
Some More Methods to Check your M-Tag ID
Other than the SMS method, there are also some other methods through which you can check your M-Tag ID easily.
Citizens can also check their M-tag Id through the One Network Mobile App. just download the Android or iOS version of the One Network Mobile App, log in to your account, and check your M-Tag ID.
You can also check your M-Tag ID by calling 1313 from your SIM.
How to Recharge Your M-Tag?
Below, you will find a list of all possible places for recharging your M-Tag.
M-Tag customer care centers.
ONE Network Drive-through at toll Plaza.
JazzCash/Easypaisa/Upaisa mobile applications.
JazzCash/Easypaisa/Upaisa merchants.
Recharge via M-tag One Network mobile application.
Conclusion
Hopefully, after reading the whole guide, you have learned how to get a motorway MTag in Pakistan. However, we have listed all the key takeaways from the article here. Have a look.
An M-tag is an RFID-based tag that you need to install on the windshield of your vehicle. It allows you to get rid of waiting in long queues at the toll plazas of intercity motorways.
There are only two pieces of documents you need in order to register your vehicle for the MTag. They are, your CNIC and COVID-19 Vaccination Certificate. Please note that you do not need your vehicle's registration papers however, you must register your vehicle before heading toward the MTag registration process.
All you need to do is take the required documents and your vehicle with you, head towards any of the MTag booths, and get your brand-new MTag.