Ufone cards are the most successful launch that the company has ever created. Since the launch of these Ufone cards, a number of customers have switched from loading credit to loading these cards.
Considering the success of this product, Ufone decided to enlarge the variety of these cards. At this time, we can see there are a lot of different cards available. For example, Ufone Super Card, Ufone Super Card Gold, Ufone 100 Card, etc.
However, for a new customer, it is difficult to know the loading method of these cards. So, we have brought this ultimate guide that will explain how to load Ufone card.
How To Load Ufone Card – 6 Easy Methods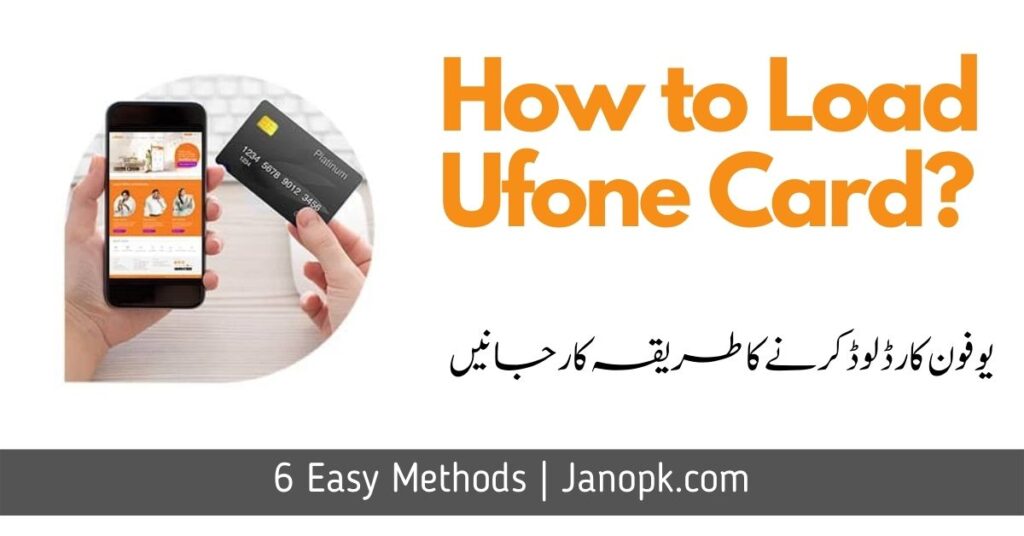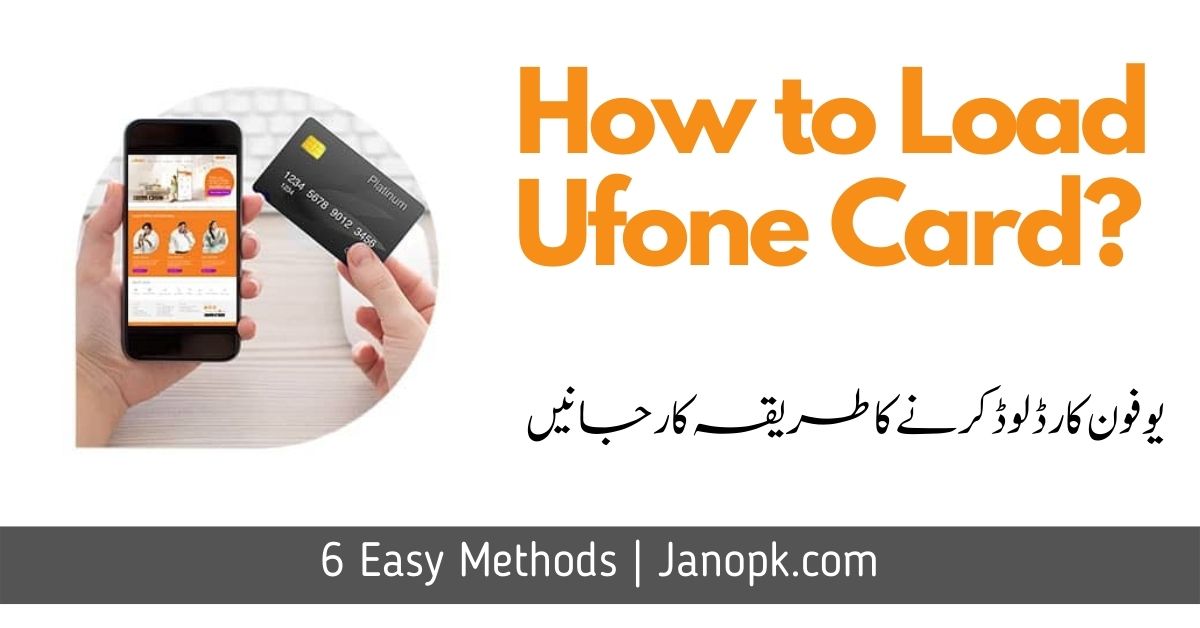 Below, we have listed the top 6 methods of loading a Ufone card. Go through every method and select the one that suits you best.
1. Scratch Cards
If you have bought a Ufone scratch card then, follow these steps to load it.
First, open the Dialer App on your phone.
Then, type *123*14-digit number#.
Finally, press the dial button.
2. My Ufone App
If you do not like to buy a physical card, you can load it through an app as well.
Then Register yourself on the app.
After that, tap on the Pay Bill/Recharge option. Then, select the desired number on which you need the load.
Then, select the Payment Method (in this case, select any card you like).
After that, confirm the payment details (Credit/Debit Card, UPaisa).
After a few seconds, you will receive the confirmation message.
Read Also: How To Load Zong Card? 2 Easy Methods
3. ULoad Method (Over The Counter)
This is the easiest and most popular method of loading a Ufone card.
Simply visit the nearest authorized retailer shop and ask them to load a Ufone Card on your Ufone Number.
4. Recharge via the Internet
You can also load a Ufone card via the internet.
Visit this link.
Enter your Mobile Number.
Select your Desired Card from the Payment Type.
Click on the Recharge Button.
Next, enter your credit/debit card details.
Soon, the card will load on your number.
5. Upaisa Wallet
Follow the given steps to load a Ufone Card from the UPaisa wallet.
Dial *786# from your mobile phone.
Select Ufone Load/Postpay.
Select your desired card.
Enter your secret MPIN to verify.
Receive confirmation SMS.
Read Also: How to Unsubscribe Ufone Packages?
6. Online Banking
Online Banking is just another method of loading a card on a Ufone number. Every bank has a different method, so, choose accordingly.
Conclusion
After reading this article you must be able to tell at least 6 different methods of how to load Ufone Card. There are many options such as Scratch cards, MyUfone App, Web method, Online Banking, etc. Choose any one method according to your needs and requirements.