This is the age of technology, the world is evolving and has become a global village. Technology has made life easier for everyone. Now you can do a lot of work online from anywhere. Checking the Sui Gas Online bill has also become easier. The complete process is mentioned below.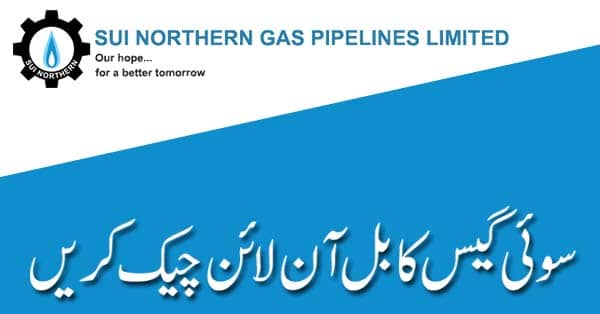 Sui Gas Online Bill Checking Method
This is an easy process if you want to check the Sui gas bill online on your laptop or mobile. Please follow the steps mentioned below:
Click on the link below
A new window will open
Scroll down & find a CONSUMER BILL heading.
Type your Consumer bill number in the input field & click on the submit button
Your Sui Northern Gas Duplicate Bill will appear before you
How to find Consumer Bill Number?
Find out your old Gas Bill and check on it. You will find your Name, Address & and account ID on the top left side. This ACCOUNT ID is actually a Consumer Number. Note down this ID and follow the steps mentioned above to check your SNGPL Duplicate Gas Bill Online.
Are you an Industrial Consumer?
If you are an Industrial Consumer, then the process is different for you. For this purpose, you must register yourself on SNGPL's website. Please open this form and fill in the details. You will be registered and then can check your bill online. You can also get your bill by email or SMS Service.
How to Pay Bill?
Paying the bill is very easy nowadays. There are various methods to pay Sui Northern Gas Bills. The following are some options:
Banks
Internet Banking
Using ATM's
Government Post Office
EasyPesa
Jazz Cash
SNGPL Mobile App
About SNGPL
Sui Northern Gas Pipelines Limited (SNGPL) was started in 1963 as a private company & then it became a public limited company in 1964. They provide Gas in Punjab, Khyber Pakhtunkhwa, Islamabad, and Azad Jammu & Kashmir. Their head office is in Lahore. Phone numbers & other contact information is mentioned below.
Phone Numbers:
Email Addresses: