Have you ever faced a lot of problems and hassle just because either you lost your utility bill or you did not even receive it? In the past, a lot of people have come across this issue and then, they would have to visit the relevant office in their area and ask the staff to get them a duplicate copy of the bill and the due date might be crossed in this situation. Considering this issue, LESCO staff decided to upgrade their system as per customers' needs and introduced an online billing system. This article will help you learn how to pay the LESCO bill online.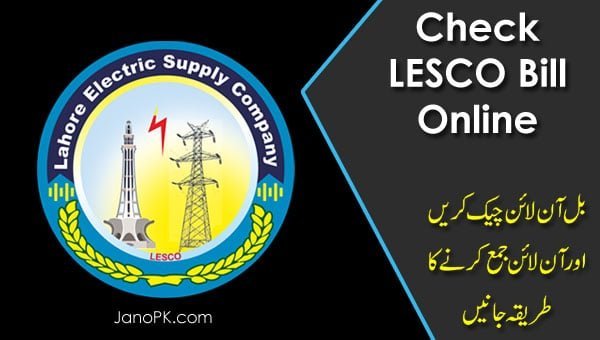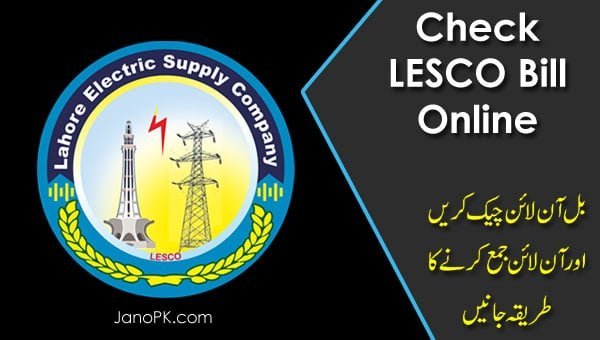 Generating a duplicate LESCO Bill
You can easily generate your duplicate LESCO bill at home. All you need is a smartphone or a computer and a working internet connection. First of all, please click on the button below, it will lead you to the official website of LESCO:
Here on this page, you will find two options available for generating a duplicate bill.
1. Via Reference Number
In this method, you just have to provide the reference number of your bill which you can find written on your bill or your electricity meter. After providing the reference number, select whether your bill is of the Urban category or Rural Category (U for Urban and R for Rural). Then just simply click 'View/Download Bill' and your duplicate bill of the latest month will be generated.
2. Via Customer ID
This method is very similar to the previous one. In this method, you have to provide your customer ID, and your LESCO (Lahore Electric Supply Company) bill can be generated instantly. This method does not require the category to be provided.
Check Also:
After generating the duplicate LESCO bill and downloading it from the website you can get a printout of it. This duplicate bill will be accepted at any LESCO bill-receiving agent counter. This includes all of the commercial banks, UBL Omni Shops, Easypaisa shops, Nadra eSahulat, etc.
Why pay online?
There are a lot of benefits to paying the WAPDA bill online as we are living in the age of Information Technology. Paying your bill online saves a lot of your time as you don't have to go to the shop or the office. Another benefit of paying the bill online is that it's secure.
How to pay LESCO Bill Online
If you don't want to visit the shop or the service center, you can also pay the bill online via online banking or the Easypaisa service and other services like this. It's so easy to pay the bill via an online banking service because almost every bank allows users to pay their LESCO bills online through digital banking.
If you do not have a bank account, you can pay your bill through Easypaisa mobile app. The online payment method also requires the reference number of your LESCO bill or the customer ID.
Finally,
No need to worry now if you lost your utility bill, as you have learned how to get a duplicate copy of the LESCO bill & also how to pay the LESCO bill online after reading this article.
Wasn't this information for you? Leave your valuable comments/suggestions below.