It is a well-known saying that 'To err is a human.' And one of the errors that we constantly make is forgetting things. You may try to keep important things in mind. But numbers are indeed a big deal to remember for many.
This is due to the reason that we are more prone to forget about an event or a thing if it involves digits. It can be a date, time, or some other important number, and forgetting it can invite problems.
But not in the case of your phone number!
Have you forgotten your SIM number on the Telenor network? Or want to use an old Telenor sim and do not know its number? Or simply want to check your number? Just call someone in your family or a friend from this Telenor number. And simply ask them to message you the number! Problem solved!
You don't have the credit to make the call?
Well, no need to worry! You have come to the right place on the internet. In this article, we explain how to check Telenor number in different ways.
4 Different Ways to Check Telenor Number
Go through the methods listed below. Then, choose the one that you find the easiest and most feasible.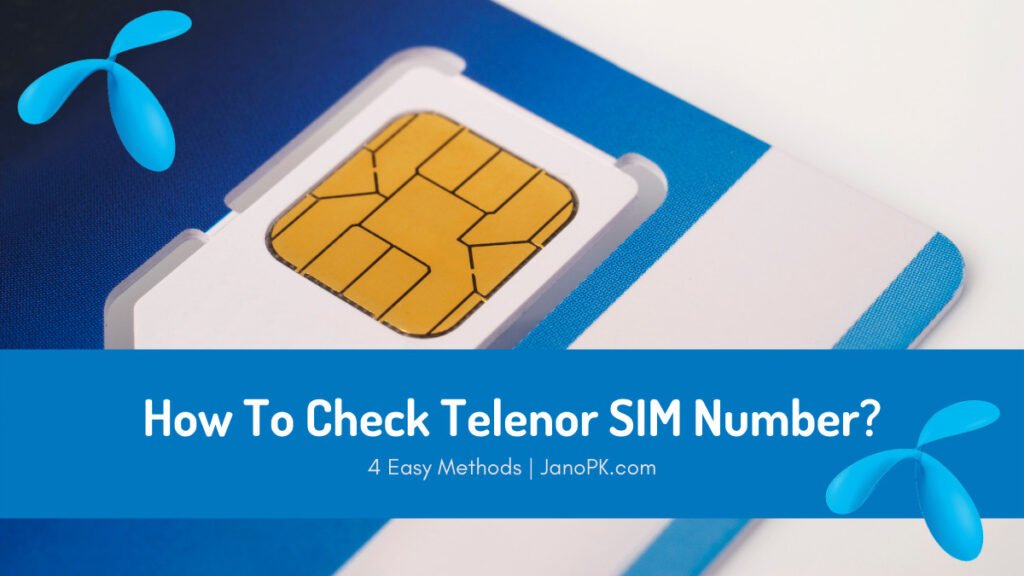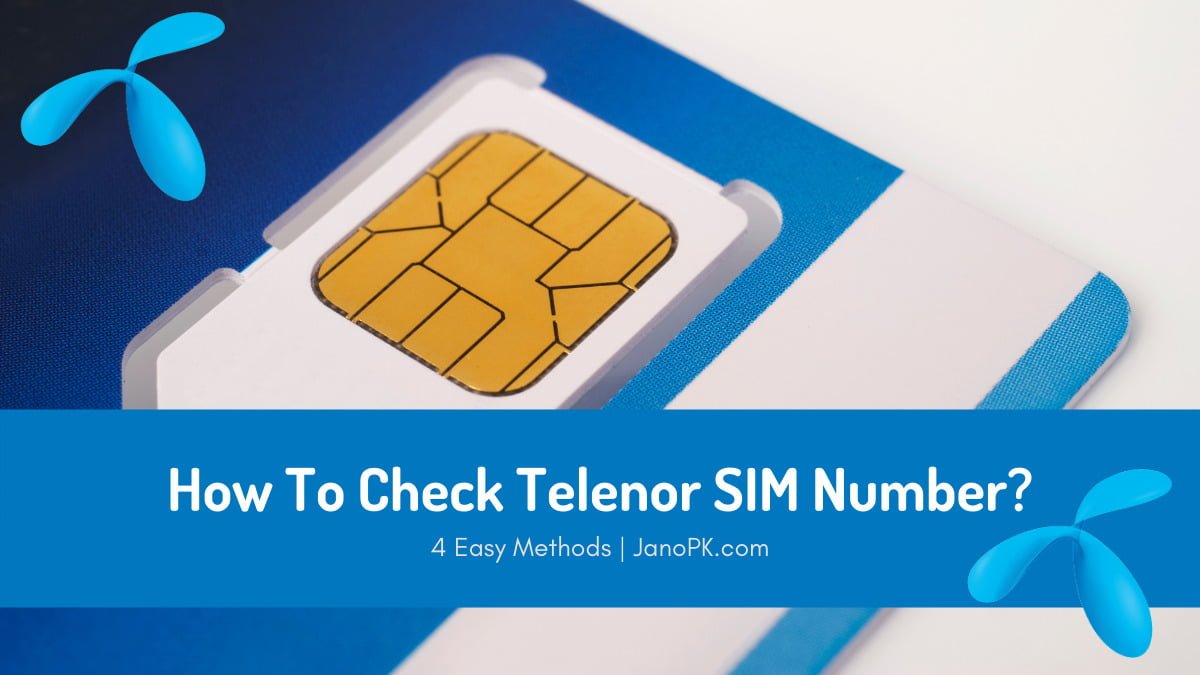 1. By Messaging
Send an empty or blank message to 7421.
You would then receive a message containing your Telenor mobile number. The charges of the message are the same as the general messages.
2. By Dialing
If you do not have sufficient balance to message, dial 7421 on your dial pad.
Then, press the call button.
You would then receive a message containing your Telenor mobile sim number from 7421.
Check Also: Telenor Sim Lagao Offer
3. By Calling
If you think that talking to a Telenor representative to know the number is the best, go for it.
Dial 345 from your Telenor sim. You will be connected to a representative.
You could explain to them your query.
They will ask for important information which includes Your name, CNIC, and IMSI number (printed on the back of the sim card).
After you have provided it, the representative will tell you the number.
Save it on your phone or write it somewhere such that you can easily access and memorize it afterward.
4. By 'My Telenor' App
If you happen to have a smartphone and an internet connection, this is the best method of knowing the Telenor number.
Start by downloading the My Telenor App from the Google Play store or the Apple App Store.
Once it's downloaded, open it.
Press the start button.
Your Telenor number will be displayed on the tab screen.
You could note it down from there.
Read Also: How To Check Jazz Balance?
Conclusion
We are humans and we happen to forget things. One important thing that we tend to forget is our phone number. In this article, we explain how to check Telenor Number in 4 different ways. The methods listed above are detailed and explained in a step-by-step manner.