If you are a Ufone user & confused about checking your Ufone balance. Follow the article and learn how to check Ufone balance via app or code.
Ufone is one of the networking companies in Pakistan that has been providing its services for over 20 years. Also, Ufone first started its campaign in 2001 and all the way to 2023. Nowadays, Ufone is included as one of the most compatible network companies in the country. Therefore, Ufone is always inclined towards the compatibility of every type of user. Ufone is known as one of the pocket-friendly and adjustable offer providers right now. Moreover, they have diligent codes to operate their services.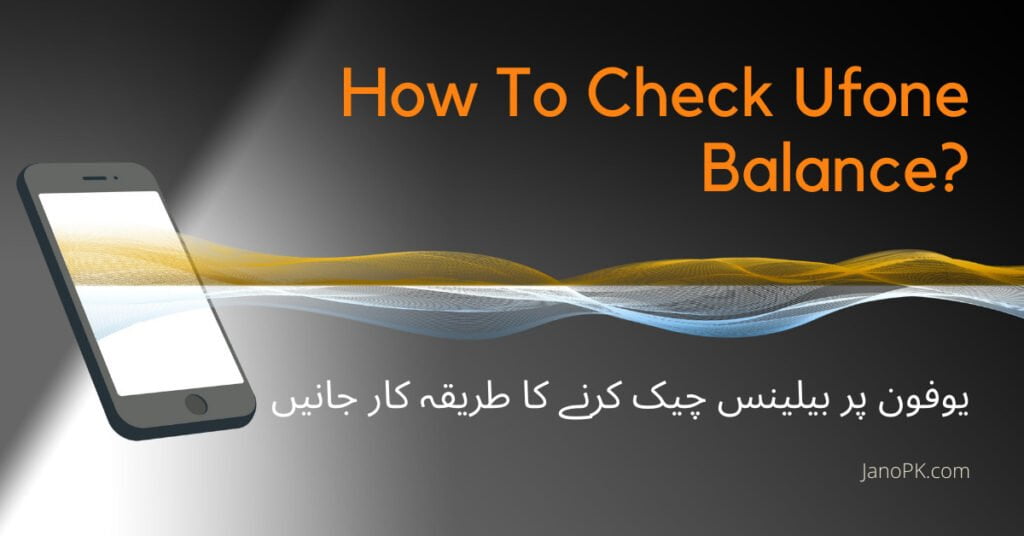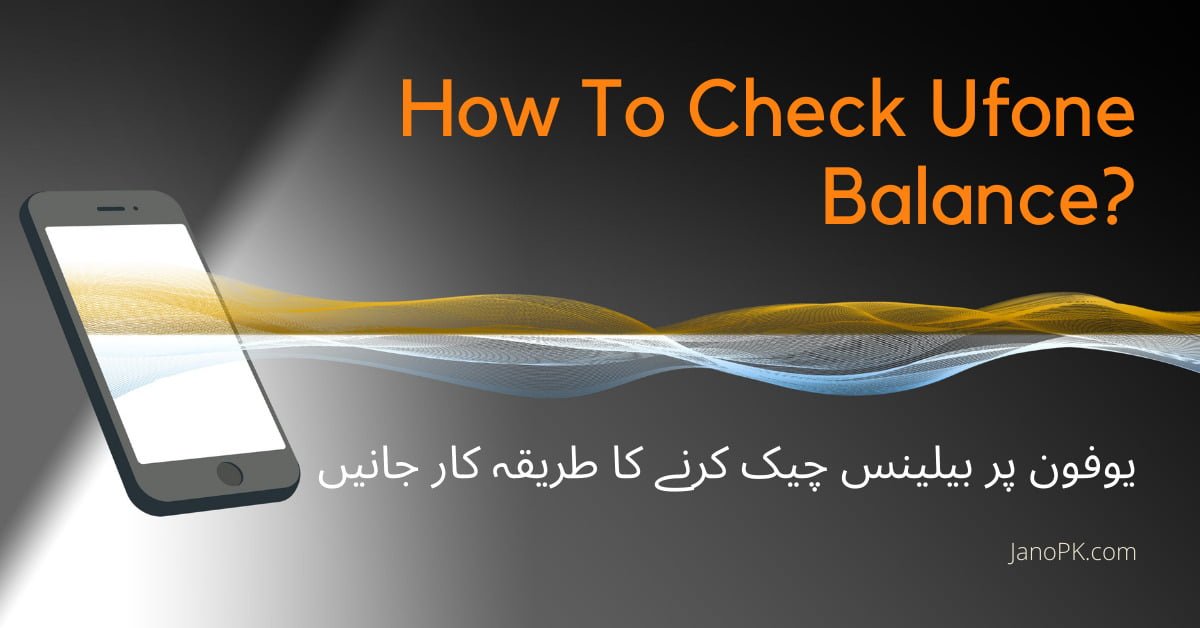 Furthermore, Ufone has introduced some latest methods to check their balance. Also, some methods that are compatible with every device including button mobiles as well. Let's hop into the article and discuss some of the best ways to check the Ufone balance.
Check Ufone Balance Via the Application
Every network company operates using a mobile app these days. You can download their applications via the play store or app store and easily purchase different packages and recharge as well. Moreover, other operations such as loan service, balance checking, and package checking are available on these applications.
Here is a quick guide for checking the Ufone balance through the application.
After downloading the Ufone app on your mobile phone, launch the app
Now, sign up by using your Ufone number.
After verification of your mobile number, you will need to provide your ID card number, name, email, and password.
Fill out the signup form and it will redirect you to the home page
Now, tap on "full access" at the bottom left of your screen.
Tap on "Usage"
This option carries all the details regarding the usage of your call, the internet, and others. Here, Tap on the balance card limit
Finally, it will display your balance on the screen.
Read Also: How to check Zong Number?
Check Ufone Balance Via Dialpad
Ufone is around for a couple of decades now, therefore, it created ways to operate its services for every kind of user. However, If you don't have an internet connection or a smartphone, that's not a problem. You can use your dial pad and operate any package, recharge service, or balance check service. Follow the steps below to learn how to check the Ufone balance via keypad.
First of all, open your dial pad.
Now type *124#
It will display your remaining balance shortly on the screen.
Read Also: How to check Telenor Number?
How To Check Ufone Bill For Postpaid Users
Ufone has its services widely open for postpaid users as well. If you are a postpaid user. Follow the steps below.
Open your dial pad and type *129#
It will shortly display the total bill on the screen.
If you are not using Ufone Sim for a couple of months, here is a Ufone Sim Lagao Offer. You can get free MBs and minutes by using this wonderful offer.
Conclusion
Ufone is one of the big network brands in Pakistan right now. And, it's all because of the convenient service they provide. Ufone has aligned handy codes and applications for everyone. Either it is to check your balance or bill as a postpaid user. You can simply download their application. It's extremely handy to use and you can recharge or purchase any package with it. Otherwise, you can simply type their code on your dial pad and see your remaining balance.
Now you know how to check Ufone balance in detail. Thank you