Portugal, with its rich history, warm Mediterranean climate, and captivating landscapes, has emerged as an attractive destination for expats around the world. For those from Pakistan aspiring to work in Portugal, acquiring a work visa is a critical step. This comprehensive guide will walk you through the process of how to apply for Portugal Work Visa from Pakistan.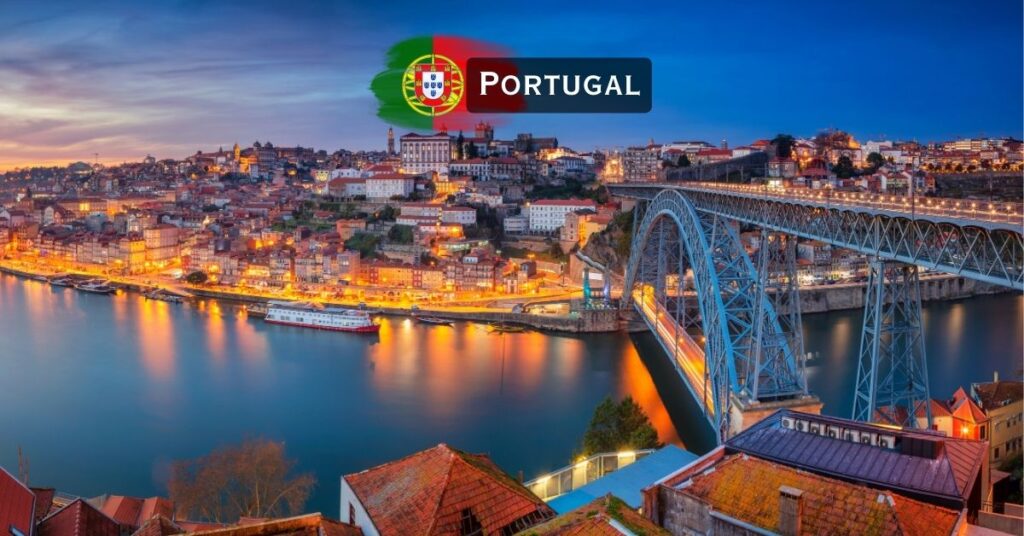 Understanding the Basics
What is a Portugal Work Visa? The Portugal Work Visa, or the Employment Visa, allows non-European Union (EU) citizens to work in Portugal. It is a Residence Visa which, upon approval, allows the holder to enter Portugal for the purpose of taking up a job.
Determine Eligibility
Before delving into the application process, it's vital to ascertain your eligibility.
Job Offer: A valid job offer from a Portuguese employer is the cornerstone for the work visa application. This offer should be formalized through a written work contract.
No Criminal Record: Applicants should not have a criminal record, especially for crimes that would be punishable in Portugal.
Health Insurance: Having valid health insurance or being covered under the Portuguese Social Security system is a necessity.
Gather the Necessary Documents
Proper documentation is key for a seamless application process. Here's a checklist:
Passport: Valid for at least three months beyond your intended stay.
Two Recent Passport-sized Photos: Ensure they meet the standard requirements: neutral expression, white background, and up-to-date.
Application Form: Fully completed and signed.
Job Contract: Proof of your employment contract with a Portuguese company.
Criminal Record Certificate: From Pakistan, showing you don't have any criminal convictions.
Health Insurance: Valid health insurance covering your stay in Portugal or proof of being covered under the Portuguese Social Security system.
Proof of Accommodation: This could be a rental agreement or a letter from a host.
Health Certificate: A document proving that you're not carrying any contagious diseases.
Ensure all these documents are translated into Portuguese by a certified translator.
Here you can find complete details about Portugal Job Seeker Visa Requirements!
Lodge the Application
After gathering all the documents, the next step is to submit your application:
Visit the Portugal Consulate/Embassy in Pakistan: Pakistanis can approach the Embassy of Portugal in Islamabad for the application process.
Submit your Application: Along with the application form, submit all the required documents. It's advisable to keep copies for your records.
Pay the Application Fee: The fee may vary, so it's recommended to check the current amount with the Consulate or Embassy before your visit.
Attend the Interview
After submitting your application, you may be called for an interview at the Consulate or Embassy. This is a standard procedure to verify the details provided and gauge your intentions.
Wait for the Decision
Once the application and interview processes are complete, your application will be reviewed. This can take anywhere from 15 to 60 days, so patience is essential. The Embassy or Consulate will notify you of their decision.
Arriving in Portugal
Once your work visa is granted:
Entry into Portugal: With the work visa, you can now enter Portugal. Remember, this visa only permits entry. To stay and work, you need a residence permit.
Apply for a Residence Permit: Upon arrival in Portugal, head to the Immigration and Borders Service (SEF) to apply for a residence permit. It's crucial to do this within three days of arriving.
Tips for a Successful Application
Be Thorough: Ensure all your documents are in order and correctly filled out. Any missing information can lead to delays or even rejection.
Plan Ahead: Visa processing can take time. Apply well in advance of your intended departure date.
Stay Updated: Visa requirements can change. It's a good practice to check the official consulate or embassy website or contact them directly for the most up-to-date information.
Read Also: How to apply for Turkey Visa from Pakistan?
FAQs
Do I need a job offer from a Portuguese employer before applying for a work visa?
Yes, a valid job offer from a Portuguese employer is essential for the work visa application. The job offer should be formalized through a written employment contract, which you will submit as part of your application.
Can I bring my family with me on a Portugal work visa?
Yes, after securing your residence permit, you can apply for family reunification to bring your immediate family members (spouse and minor children) to Portugal.
Is there an age limit for applying for a Portugal work visa from Pakistan?
There isn't a specific age limit for the work visa application. However, applicants must fulfill the requirement of having a valid job offer and meet other criteria set by the Portuguese authorities.
What happens if my visa application is rejected?
If your application is rejected, the Consulate or Embassy will provide a reason for the denial. You have the right to appeal this decision within a specified period. It's crucial to address the reasons for the initial rejection in your appeal.
Do I need to know Portuguese to apply for a work visa?
While knowledge of Portuguese is not a mandatory requirement for the work visa application, it can be beneficial in certain job sectors and for integrating into the local community.
Conclusion
Portugal offers a myriad of opportunities for those willing to make the leap. By ensuring that your work visa application is thorough and timely, you pave the way for a smooth transition to your new professional journey in this beautiful country. While the process might seem intricate, with diligent preparation and attention to detail, you can navigate it effectively. Boa sorte (good luck) on your journey to working in Portugal!