Are you a Pakistani national dreaming of a job in the beautiful country of Portugal? If so, the Portugal Job Seeker Visa from Pakistan might just be your golden ticket. With its rich culture, historical landmarks, and ever-growing economy, Portugal attracts talent from all over the world, including Pakistan. Let's dive deep into the intricacies of the Portugal Job Seeker Visa for Pakistani nationals.
Why Portugal?
Portugal, with its favorable Mediterranean climate, diverse culture, and booming industries in technology, tourism, and agriculture, has increasingly become a sought-after destination for international job seekers. The nation offers a balanced lifestyle with competitive salaries, a strong emphasis on work-life balance, and a welcoming environment for expatriates.
What is a Portugal Job Seeker Visa?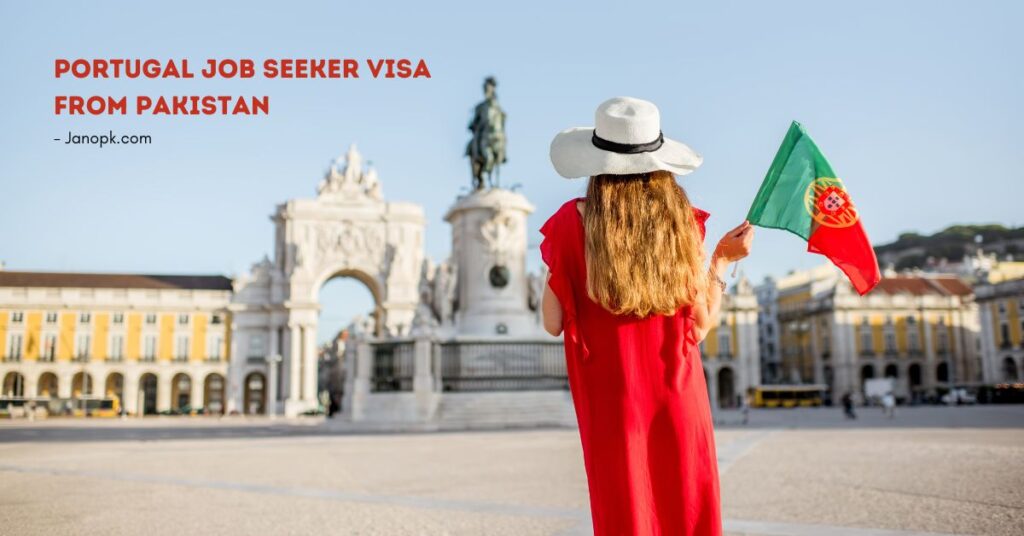 The Job Seeker Visa allows nationals from non-European Union countries, like Pakistan, to enter Portugal with the primary intention of seeking employment. The visa gives the applicant a stay duration of up to six months to secure a job. Once you land a job, you can then apply for a resident permit and begin your professional journey in Portugal.
Eligibility Criteria
Before applying for a Portugal Visa, ensure you meet the following criteria:
Proof of Sufficient Funds: You must demonstrate that you have enough funds to support yourself during your job-seeking period in Portugal. The exact amount can vary, but as a general guideline, having funds equivalent to the Portuguese minimum wage for six months is advisable.
Health Insurance: A comprehensive health insurance valid for the duration of your stay is required.
No Criminal Record: You should provide a police clearance certificate from Pakistan, ensuring you have a clean slate.
Accommodation Proof: A confirmed address in Portugal, either through a rental agreement or a hosting letter from someone residing in Portugal.
Qualifications and CV: While not always mandatory, having proof of your educational qualifications and a detailed CV can significantly boost your chances.
You can have a look at this article for complete visa requirements!
Application Process
Document Collection: Gather all the required documents, including a valid passport, proof of sufficient funds, health insurance, police clearance, accommodation proof, passport-sized photos, and any other supporting documents.
Visa Application Form: Fill out the application form, available on the official website of the Portugal Embassy in Islamabad.
Visa Fee: Pay the necessary visa fee. Make sure to keep the receipt as proof of payment.
Submission: Submit your application and documents to the Portuguese Embassy or Consulate in Pakistan.
Interview: An interview might be scheduled to further assess your application. Be genuine about your intentions to seek a job in Portugal.
Wait: Once everything is submitted, wait for the decision. The processing time can vary, but generally, it takes a few weeks.
After Arriving in Portugal
Register at the City Hall: Within three days of your arrival, register at the local city hall or municipality.
Job Search: Dedicate your time to networking, attending job fairs, and applying to job listings. Portugal has a diverse job market, especially in cities like Lisbon, Porto, and Faro.
Resident Permit: Upon securing a job, apply for a resident permit. This allows you to live and work in Portugal beyond the six-month duration of the Job Seeker Visa.
Tips for Success
Learn the Language: While many Portuguese speak English, particularly in the business sector, learning Portuguese can immensely help in both your job search and integration into the local culture.
Engage in Local Networks: Join communities and groups relevant to your field. This could be tech meetups, tourism seminars, or agricultural conventions.
Be Open to Opportunities: While you might have a specific role in mind, be open to related roles that might give you a foot in the door.
Conclusion
The Portugal Job Seeker Visa offers Pakistani nationals a golden opportunity to explore the job market in one of Europe's most dynamic and vibrant countries. While the process requires diligence and preparation, the reward of a fulfilling career and life in Portugal is well worth the effort. Start your journey today, and boa sorte (good luck) on your quest!