Singapore is a thriving business and tourist hub, attracting visitors from around the globe. Its reputation for cleanliness, technological advancements, and cultural richness make it a popular destination. If you're a Pakistani national planning to visit Singapore, you'll need a visa. The visa process might seem complex, but if you follow a step-by-step approach, it can be quite manageable. This blog post aims to provide an exhaustive guide on how to apply for Singapore visa from Pakistan.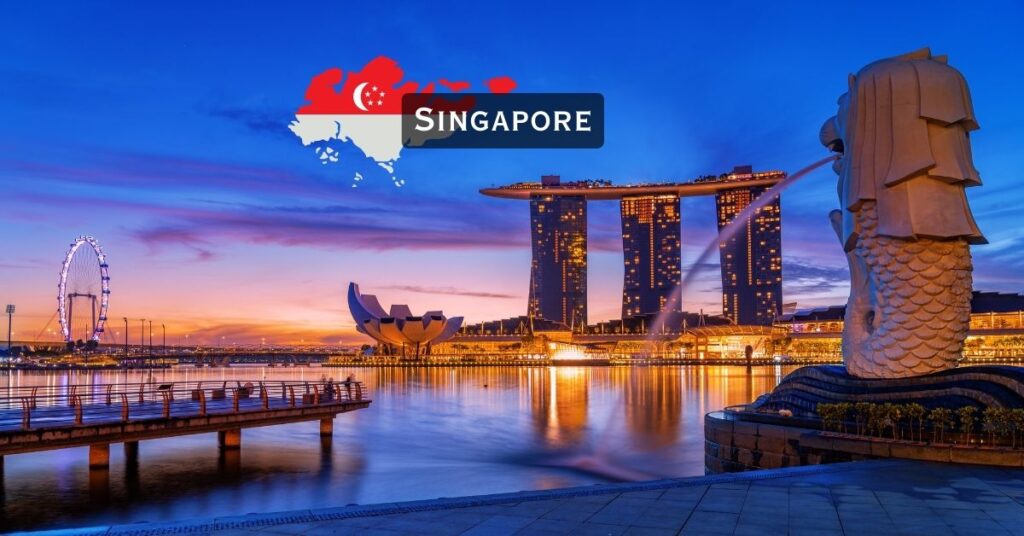 Type of Visas
Firstly, identify the kind of visa you require. Singapore offers various types of visas:
Tourist Visa – Generally valid for 30 days.
Business Visa – If you're attending a business meeting, seminar, or conference.
Student Visa – For educational purposes.
Transit Visa – If you're transiting through Singapore to another country.
Necessary Documents
Documentation is crucial for any visa application. Make sure you have:
Valid Passport: Must be valid for at least six months from the date of entry into Singapore.
Visa Application Form 14A: Completed and signed.
Two Recent Passport-Size Photographs: Comply with the photo guidelines provided by the Singapore Immigration Department.
Flight Itinerary: Confirmed return tickets.
Proof of Accommodation: Hotel booking or a letter of invitation if staying with friends or family.
Financial Proof: Bank statements to show you have sufficient funds for the trip.
Travel Insurance: Some visa types may require this.
Letter of Introduction (LOI): For business visas, an LOI from the host company in Singapore.
Additional Documents: Any documents required specifically for the type of visa you are applying for, like admission confirmation for student visas.
Read Also: How to apply for a Portugal Work Visa from Pakistan?
Application Process
Step 1: Collect Required Documents
Make sure you have all the necessary documents listed above. Incomplete applications can be delayed or rejected.
Step 2: Submission of Application
You have to submit your visa application directly to the Embassy, adhering to the guidelines and timings mentioned on their official website. Alternatively, you can also go through authorized visa agents, who can handle the paperwork on your behalf. Whether you choose to apply directly or through an agent, it's crucial to ensure that all forms and documents are correctly filled out and up-to-date to avoid any delays or rejections.
Step 3: Payment of Fees
Visa fees are generally non-refundable and must be paid during the submission of your application. Payment methods may vary depending on the visa agent or consulate where you are applying.
Step 4: Track Your Application
Some agents or embassies offer tracking services to check the status of your visa application. Utilize this feature to stay updated.
Step 5: Visa Approval and Collection
Once approved, you will receive a visa sticker to affix to a blank page in your passport. Make sure to double-check all the details.
Step 6: Arrival in Singapore
Upon arrival, you'll need to go through immigration control. Carry all necessary documents, including your passport, visa, and any other supporting materials.
Common Mistakes to Avoid
Last-Minute Application: Apply at least one month before your planned trip.
Incomplete Documentation: Ensure that you submit all required documents.
Incorrect Information: Any discrepancies can lead to visa denial or delays.
Ignoring Visa Duration: Overstaying can result in heavy penalties.
Tips for a Smooth Visa Application Process
Double-check Your Documents: Before submitting, double-check everything.
Seek Professional Help: Consulting a visa agency can help if the process seems overwhelming.
Cover Letter: A well-written cover letter explaining the purpose of your visit can add weight to your application.
FAQs
Do Pakistani nationals need a visa to visit Singapore?
Yes, Pakistani nationals are required to obtain a visa to visit Singapore for tourism, business, or other purposes.
How much does it cost to apply for a Singapore visa?
The visa application fee can vary depending on the type of visa and where you are applying from. It's best to check the latest fee structure on the official website of the Singapore Embassy in Karachi or through your authorized visa agent.
Is there an age requirement for applying for a Singapore visa?
There's no specific age requirement to apply for a Singapore visa, but minors (under 18) generally need to submit additional documents, such as a consent form from their parents or legal guardians.
Can I work in Singapore on a tourist visa?
No, a tourist visa does not permit you to undertake any form of employment in Singapore. Doing so can lead to serious consequences including fines, imprisonment, and deportation.
Conclusion
Applying for a Singapore visa from Pakistan is a straightforward process when you have all the information and documents ready. While there's no direct embassy or consulate in Pakistan, various authorized agents can help you in this regard. Preparing adequately and applying well before your planned travel date can save you time and unnecessary stress. Good Luck!