KE, the abbreviation for Karachi Electric, is a private organization that is responsible for generating, transmitting, and distributing electricity to the residents of the provincial capital of Sindh and the largest city of Pakistan, Karachi.
Usually, utility bills are delivered at the doorsteps of the consumers and they have to pay it before or on the due date. But if you have accidentally lost your electricity bill and the due date is just around the corner then what would you do?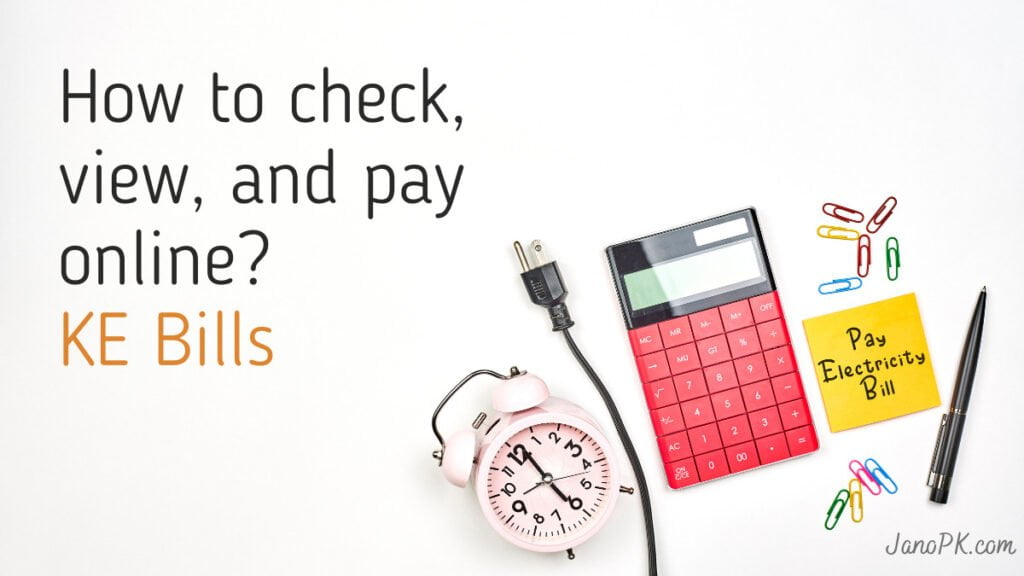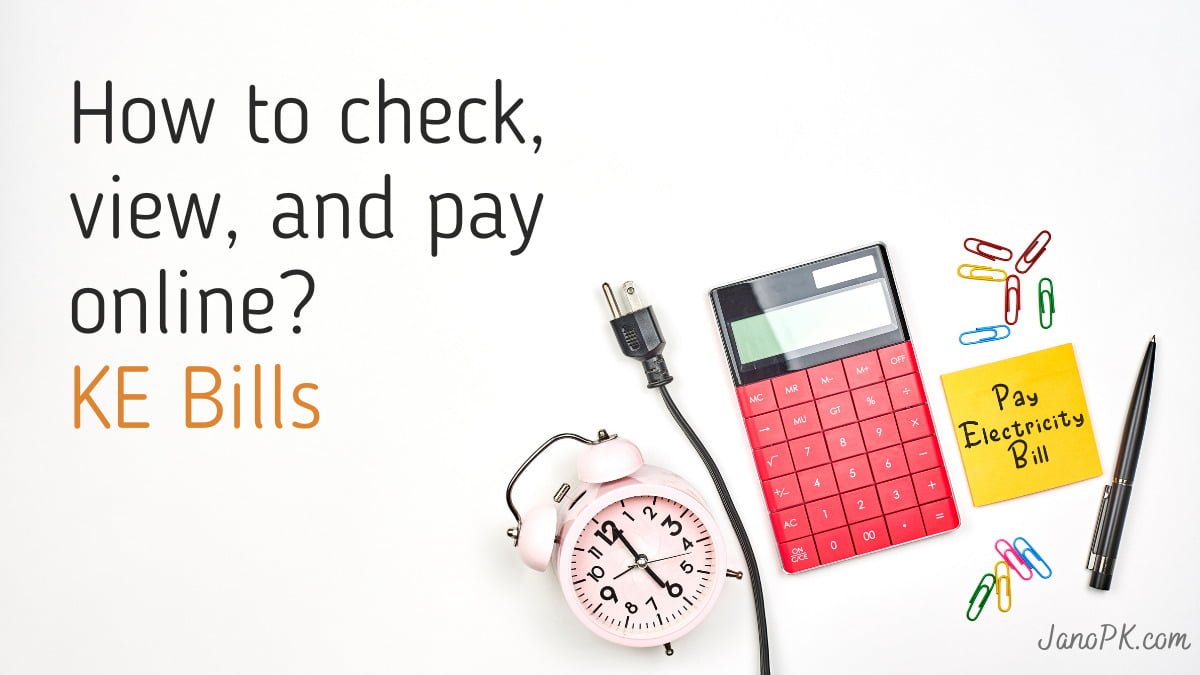 To make it more convenient for its consumers, KE has introduced a new facility through which you can view your KE bill online and also get a duplicate copy of it. So now there is no need to visit the customer care centers in order to get the duplicate bill.
In this blog post, you will learn how to get a KE duplicate bill, and how to pay it online.
How to check KE Duplicate Bill?
Previously, you were required to visit the nearest customer care center and wait for hours in line, just to get a duplicate copy of your bill. But now after the launch of the Karachi Electric online billing service, you can get your duplicate bill while sitting on the couch inside your home.
To view, download, and print your KE duplicate bill, follow the given steps.
Go to the Bills and E-payments page under the section of Customer Services by clicking the "View Bill" button at the bottom.
Enter all the required information on that page including your Account Number, Consumer Number, Email, Mobile Number, etc.
After providing all the required information, you will need to enter a given code in the code box (just like Captcha Code).
After entering the code click the 'View Bill' button.
Once you click the 'View Bill' button, you will see your latest KE bill.
How to get a KE duplicate bill?
You can also get a duplicate copy of your KE bill and pay it through the relevant banking channels. To get your duplicate copy, simply get a printout of your latest bill. You can use that printout as a duplicate bill and it will be accepted at all the payment centers.
Read Also: Check LESCO Bill Online
How to pay online?
Payment of K-Electric bills has become much easier with the collaboration of KE with almost all the leading banks across the country. Now you can pay your electricity bill round the clock and on any day of the week. All you need is to have a bank account with the facility of internet banking or an account at a microfinance bank like Easypaisa, JazzCash, etc.
There are two methods to pay your KE bill online.
Internet Banking:
You can simply pay your bill through internet banking by entering the reference number of your bill in the relevant section of your banking app or the website.
Read Also: Check GEPCO Bill Online
Another Method:
Apart from Internet banking, KE provides ease of paying you through microfinance services. If you have an account with Easypaisa, JazzCash, etc. you can also pay your bill through these services using your reference number of the bill.