Traveling to Europe is a dream for many Pakistanis. Whether it's the allure of the picturesque French countryside, the architectural wonders of Italy, or the modern dynamism of Germany, Europe is packed with diverse attractions. The Schengen visa is your ticket to exploring 26 European countries without the hassle of obtaining individual visas. If you're in Pakistan and wondering how to apply, you're in the right place. Here's a step-by-step guide on how to apply for Schengen visa from Pakistan.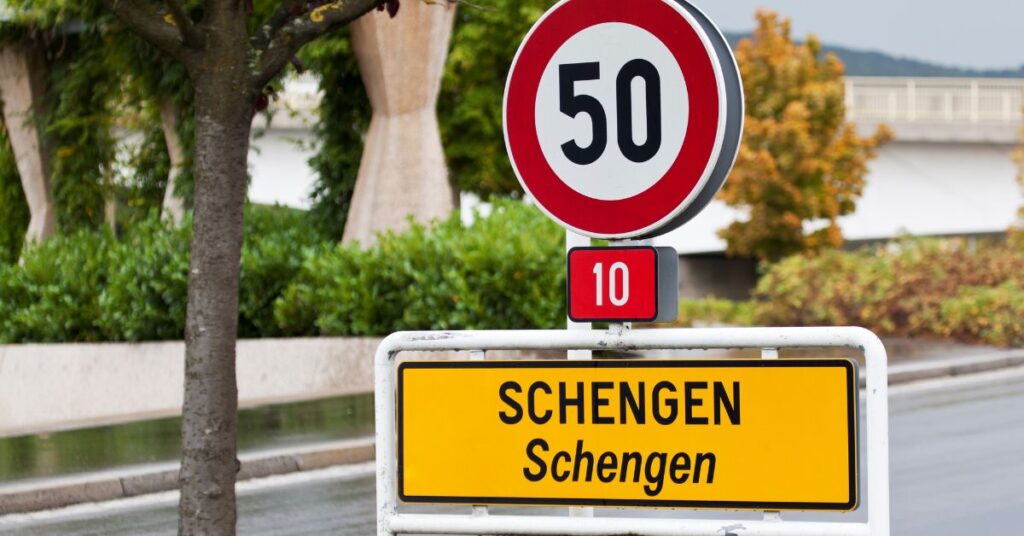 1. Determine Your Visa Type
The purpose of your visit dictates the type of visa you should apply for:
Tourist Visa: For sightseeing and exploring.
Business Visa: For professional and trade purposes.
Visiting Visa: For visiting friends or family.
Cultural Visa: For cultural exchanges, sports events, etc.
Student Visa: For academic purposes.
Remember, the Schengen visa duration typically ranges from a few days to 90 days, so plan your stay accordingly.
2. Choose Your Main Destination
Your main destination is the Schengen country where you plan to spend most of your time. If your stay is equal in multiple countries, apply through the country you'll be entering first.
3. Prepare the Required Documents
Documents are crucial. Here's a general list:
A completed and signed Schengen visa application form.
Original passport valid for at least 3 months beyond your planned exit from the Schengen area, with at least two blank visa pages.
Two passport-sized photos according to Schengen specifications.
Travel medical insurance with coverage of at least €30,000.
Flight Tickets (Unpaid).
Proof of accommodation: Hotel bookings or an invitation letter from your host.
Proof of financial sufficiency: Bank statements, salary slips, or sponsorship letters.
If employed: Employment contract, current bank statement, or an income tax return.
If a student: Enrollment proof and no-objection certificate from your school or university.
Remember, requirements may vary slightly depending on the specific Schengen country embassy/consulate. Always check their official website or contact them directly for the most accurate information.
4. Book Your Appointment
Most Schengen country embassies in Pakistan use third-party services like VFS Global or Gerry's Visa. Create an account on the respective website, fill out the application, and book an appointment for your visa submission.
5. Attend Your Interview
On the day of your appointment:
Ensure you reach the visa application center at least 15 minutes prior to your scheduled time.
Bring all the required documents, originals, and copies.
Be prepared for the interview. You might be asked questions about your trip, such as its purpose, your itinerary, and your previous travel history.
6. Pay the Visa Fee
As of 2023, the general Schengen visa fee for adults is €80, while for children aged 6-12, it's €40. Children under 6 are usually exempted. These fees can change, so check the latest rates before your appointment.
Check Also: Applying for a Thailand Visit Visa
7. Wait for the Decision
The general processing time for a Schengen visa is 15 calendar days. However, this can extend up to 30 days, especially during peak seasons or due to individual circumstances.
8. Collect Your Passport
After processing, you'll be notified when your passport is ready for collection. Some centers offer courier services, delivering your passport directly to your home.
Tips for a Successful Application:
Transparency is Key: Always provide accurate and genuine information. Any discrepancies can lead to visa refusal.
Apply Early: Peak seasons can extend the processing time. It's advisable to apply at least 6 weeks before your planned trip.
Maintain a Good Travel History: If you have a history of abiding by visa regulations and not overstaying, it can boost your chances.
Ties to Home: Establishing strong ties to Pakistan, like a steady job, family, or property, can help convince officials you'll return.
FAQs
What is the Schengen Area and which countries are included?
The Schengen Area comprises 26 European countries that have abolished internal borders, allowing passport-free movement between them. These countries include Austria, Belgium, Czech Republic, Denmark, Estonia, Finland, France, Germany, Greece, Hungary, Iceland, Italy, Latvia, Liechtenstein, Lithuania, Luxembourg, Malta, Netherlands, Norway (non-EU member), Poland, Portugal, Slovakia, Slovenia, Spain, Sweden, and Switzerland.
How early can I apply for the Schengen visa?
You can apply for your Schengen visa as early as three months before your intended travel date. Given potential processing delays, especially during peak travel seasons, it's advisable to apply at least 6 weeks prior to your trip.
What should I do if my Schengen visa is denied?
If your visa is denied, the consulate will provide a refusal letter stating the reasons for rejection. You can either address these reasons and reapply or appeal against the decision, depending on the grounds of refusal. Always review the guidelines provided by the specific embassy or consulate.
Can I work in the Schengen Area with a tourist Schengen visa?
No, the tourist Schengen visa doesn't grant you the right to work. If you intend to work, you'd need to apply for a work visa specific to the country of employment.
Can I extend my Schengen visa while in Europe?
Generally, Schengen visas cannot be extended while in the Schengen Area unless in exceptional circumstances, such as force majeure, humanitarian reasons, or serious personal reasons. It's crucial to leave the Schengen Area before your visa expires to avoid potential bans or fines.
Wrap Up
Applying for a Schengen visa from Pakistan might seem overwhelming, but with proper preparation and clarity, the process becomes manageable. Take the steps one at a time, ensure all your documentation is in order, and soon enough, you'll be on your way to exploring the rich tapestry of cultures and experiences that the Schengen area has to offer.
Safe travels!