Have you bought a new Zong sim recently and now you are worried about recharging your mobile credit? No worries, this article is for you. Read it till the end as this article will guide you about different methods on how to load Zong card. So, let's start!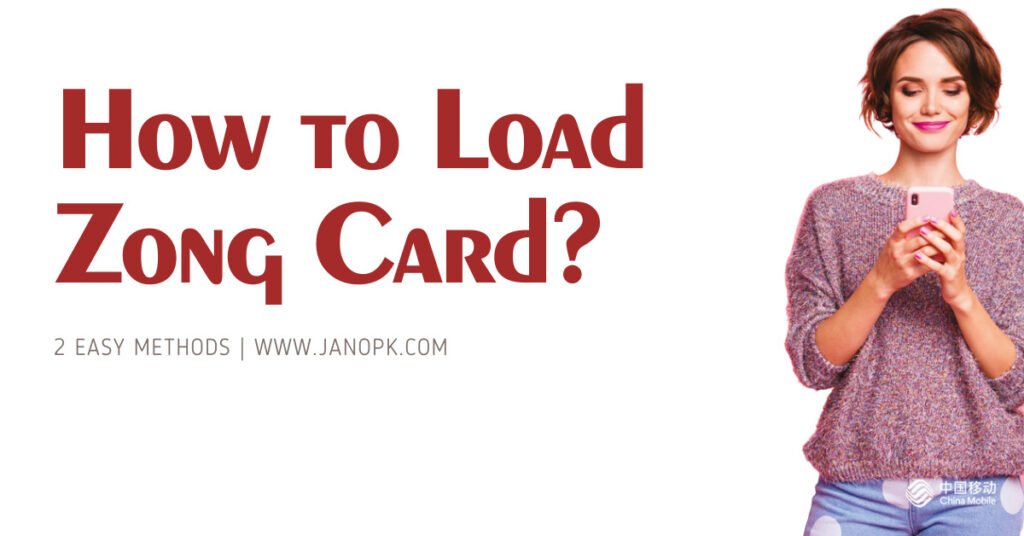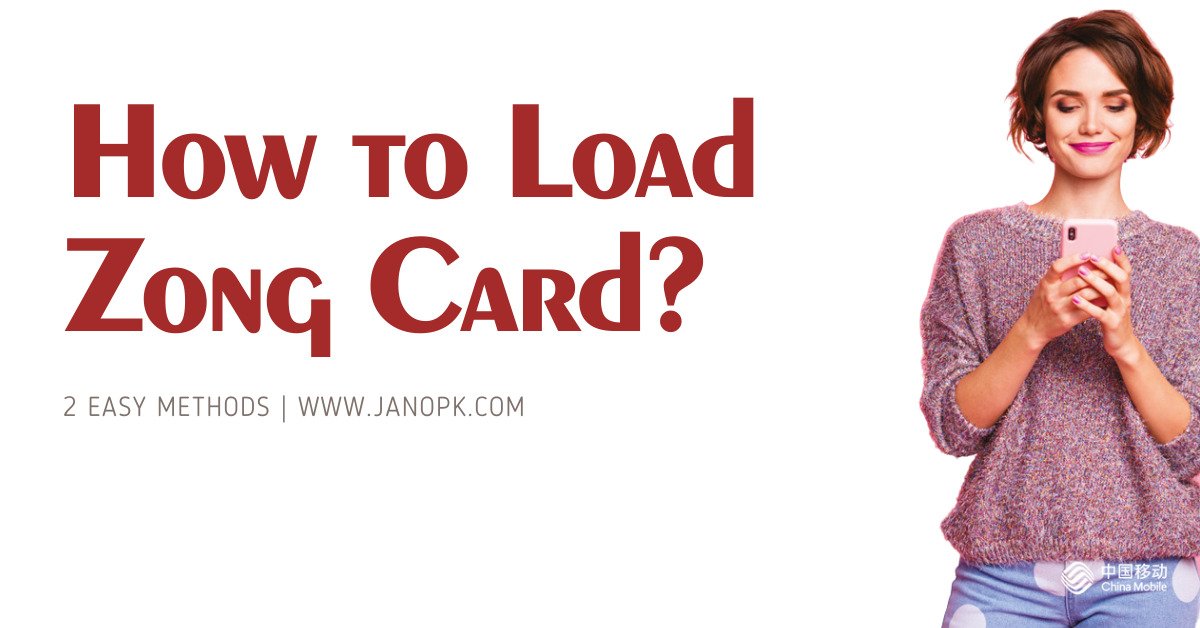 From Zong's Prepaid Recharge Cards
The easiest way to recharge your mobile credit is by using a Zong prepaid card. These prepaid scratch cards are available at different prices including 100 rupees, 300 rupees, 500 rupees, and 1000 rupees.
There are two methods to recharge your balance using a Zong Prepaid Card.
Method # 1
You can load Zong prepaid cards by dialing *101* from your mobile phone's dialer and then dial the hidden number printed on the back of your scratch card. Send the numeric code to recharge your mobile phone's credit.
*101*Card Secret Code#
Method # 2
Another way to recharge your Zong sim credit is to dial 101 from your mobile phone's dialer and press the send button. You will then be asked by the operator to enter the 14 digits hidden code printed on the back of your scratch card.
After that, you will have to wait for a few seconds. If the entered code is correct, the operator will tell you about the successful loading of the Zong card and will give you information about the updated balance. And if you entered the wrong code by mistake, the operator will ask you to enter the code again. 
Note: You can enquire about your Zong sim credit any time by dialing *222# or from Zong's helpline. The Zong helpline number is 310.
Check Also: Zong SIM Lagao Offer
Load the Zong card from the My Zong App
If you have an iOS or Android phone, you can also load your Zong card by using the My Zong App. What you need to do is :
Download the application first.
Then run the app and select the preferred language.
Enter your Zong number and you'll receive a code via SMS.
Now, log in to the application. You will see their multiple recharge options.    
Select the desired option and enter the 14-digit scratch card number.
After successfully loading the card, the credit will be updated in your Zong sim.
Good news: Zong is now offering free 6GB (200 MB per day) internet on first-time app registration. Hurry up, download the My Zong App and avail this amazing offer.
Load the Zong card Using Your Bank's Application
If you have a bank account in banks such as HBL or UBL, then you can easily upload your Zong card from your bank's mobile application. You'll find there an option to recharge your mobile credit. Tapping this will lead you to the number of different sim names. Select Zong and then enter your mobile number. Choose the amount of the transaction and enter the transaction password. Your Zong sim will be immediately recharged.
Read Also: How To Check Zong Number?
The Bottom Line
We have mentioned all the possible ways that could help you in recharging your Zong sim. Choose the method that is the most convenient for you!