Wondering how to check Zong Balance in 2023? Checking Zong Balance is not hard enough. You only need to dial a few codes and you're done. Here we will go over the steps that need to be taken in order to check your Zong balance.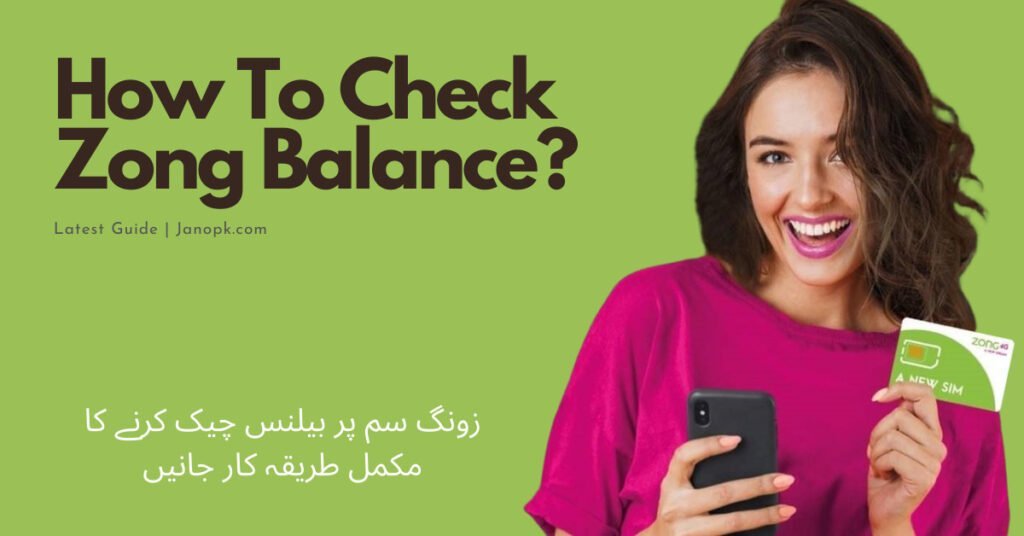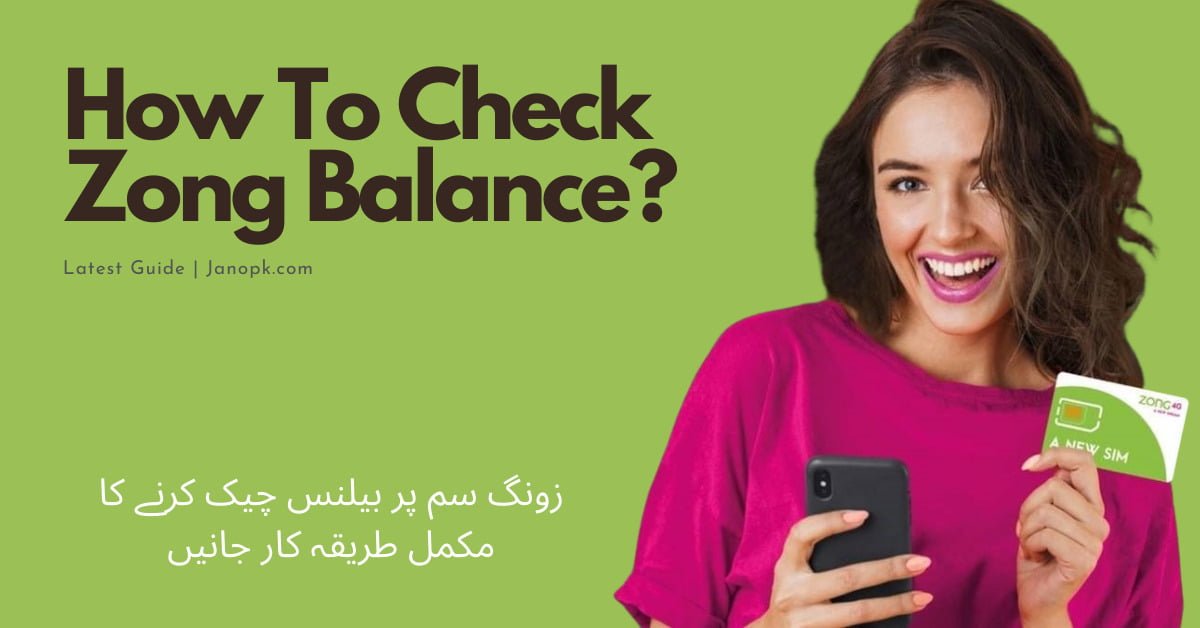 Now let's get started, and discuss these methods in detail.
How to check Zong balance?
There are different methods to check Zong Balance. Let's discuss each of them in detail:
1. Zong Balance Check Code
To check your Zong balance by USSD number, dial *222# from your phone and press the call button. Your current Zong balance will be displayed on your screen.
2. Check your Balance by using MyZong App?
First of all, you have to download the MyZong App from Google Play Store or App Store. After installation Open the app and log in with your number.
Now you can see your balance in the top-right corner, It will be in PKR.
Read Also: How To Check Zong Number?
The mobile app of Zong is available for android users as well as for iPhone users. Mobile apps are basically used by people because it's easy to use. You can download the latest version from Google Play Store or AppStore easily and install it on your phone. It provides a high-quality service for its customers. So, you don't need to wait anymore, just go and install the app on your phone.
Terms and Conditions Of Checking The Zong Balance:
Before checking your Zong balance, please be sure to familiarize yourself with the terms and conditions set by Zong.
Some of these conditions include that you must be the account holder in order to check the balance and that you are only allowed a maximum of five checks per day.
Please also be aware that standard rates and charges will apply when checking your Zong balance.
If you have any questions or concerns, please don't hesitate to contact Zong customer service.
How to contact Zong customer service?
In order to contact Zong customer service, you can call their helpline at 310. You can also visit their website and send an email to their customer service team.
Read Also: How To Load Zong Card?
FAQs
What are the terms & Conditions for checking Zong balance?
You can check your Zong balance five times per day. You will be charged standard rates every time you inquire about your Zong balance. If you have any questions or concerns, please call 310 or email your query to [email protected]
Can I Check My Zong Data Balance Using the USSD code?
If you are wondering if the Zong balance check code is still working, then the answer is yes. You can dial *222# and press call to check your Zong data balance easily.
I can't remember my Zong PIN. What should I do?
If you are having problems remembering your Zong pin, then feel free to call 310 and follow the steps provided by the customer service agent in order to reset it. You will be required to provide some personal information so please have this information ready when calling.
What is the difference between the balance and the prepaid amount?
The main difference between these two is that the amount of money you have available to spend is known as your "balance". The amount of money you actually paid for your services comes under the term "prepaid" section.
Read Also: How To Share Zong Balance? (Complete Guide)
Final Words
We hope that this post has been helpful and answered any questions you may have had about checking your Zong balance.
Please be sure to contact customer service if you have any further inquiries. Thanks for reading!