HESCO is an electric billing company entirely based in Hyderabad and the surrounding region. This company has been serving for years. undoubtedly, their work and ethics are ones to be praised. Apparently, HESCO stands for Hyderabad Electric Supply Company. Most of the selected region is powered by HESCO and people appreciate the services they receive.
Now, HESCO is announcing multiple payment methods for bills to make things more convenient for their customers. Furthermore, HESCO is announcing online bill-paying methods. In the following article, we will discuss the different methods of checking the HESCO Bill online and bill payment methods.
How To Check Your HESCO Bill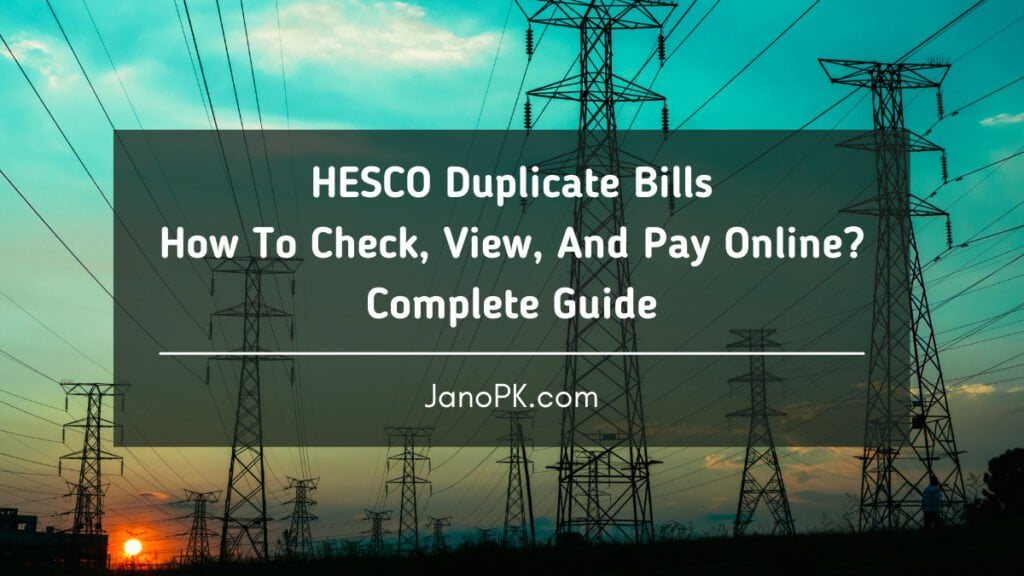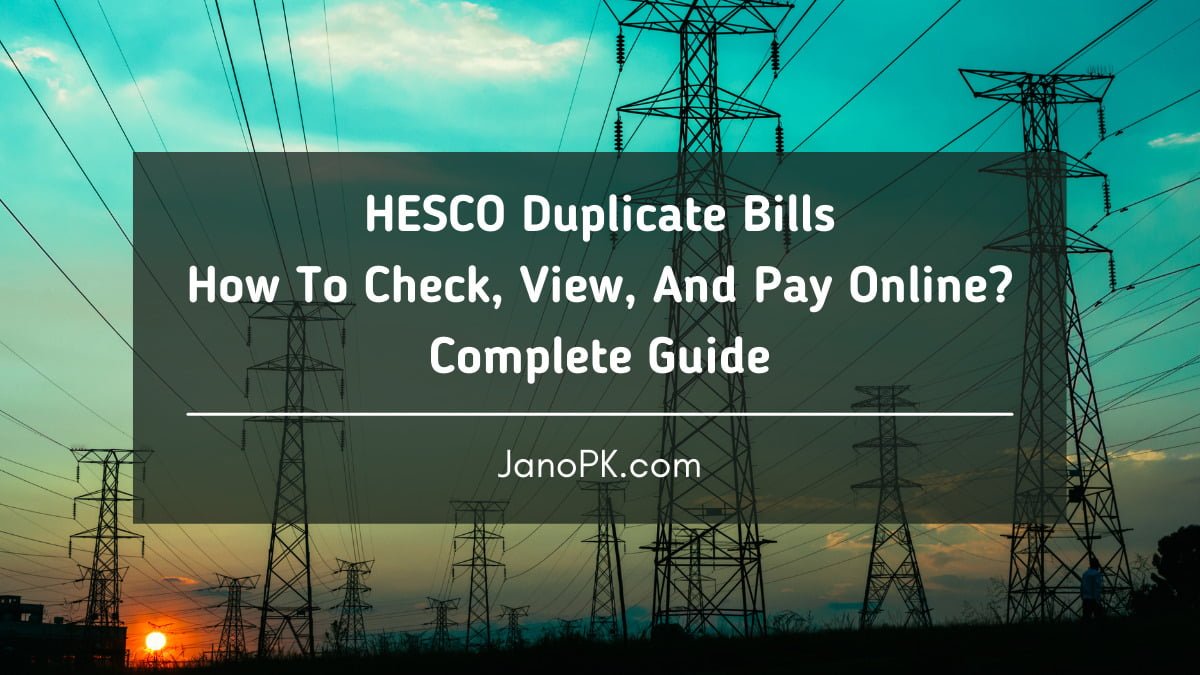 There are a few ways that you can use to check your HESCO bill. If you want to check your HESCO bill online, follow the steps below;
Click on the button below
Check for a reference field box on the website
Insert the fourteen digits of the consumer number
Click the "submit" button
If you are looking to check your HESCO bill through your mobile number, follow the steps below;
Dial *786#
Select the bill type (electricity)
Enter your HESCO reference number
Read Also: KE Duplicate Bill – How To Check, View, And Pay Online?
How To Get Duplicate HESCO Bill
The duplicate HESCO bill might not sound essential. But it is something important. Moreover, some firms demand a copy of your latest bills. You will need a mobile or any other electronic device to perform this action.
You can get a duplicate copy of your HESCO Bill by following the steps below.
Open the website using the button above and click on the button that displays the reference box
Select the "customer service" option and select a duplicate copy.
Insert 14 digits of your reference number without a gap
Enter submit button
Print your duplicate copy.
Read Also: How To Check FESCO Bill Online?
How To Pay HESCO Bill Online
So, HESCO has more than one method to pay the bills in regard to their services. Customers can either pay their WAPDA bills physically via different centers or they can pay the bills online. Some of the retailers in the local areas that have bill-paying facilities available offer HESCO bills as well.
Let's talk about the online method of paying HESCO bills. Everything these days is going towards digitalization. It is better to pay your bills online as well. This saves time and a lot of energy that you might waste by standing in queues to pay your bill.
You can pay via different transaction apps as well. Mainly, you can pay via JazzCash or Easypaisa. These apps are one of the most convenient and most used mobile transaction apps in Pakistan.
Read Also: How To Check IESCO Bill Online?
If you are a HESCO user and you are looking to pay your bills online, you can also transact the amount right from your bank account by using the transaction applications and pay via HESCO's original website. This website is free for everyone and easily available on the internet.
Conclusion
HESCO bill-paying has been easier than ever. The online submission method is making things more comfortable for the customers. A lot of people appreciate this effort by HESCO. You can do all of the payment procedures on HESCO's official website. Just get on the website with your reference number and you can submit your bill, have a duplicate, and print your receipt as well.