Are you planning a Pakistan tour with friends or family this winter? That's great! Let us help you in exploring the best places in Pakistan that you must include in your list for your tour.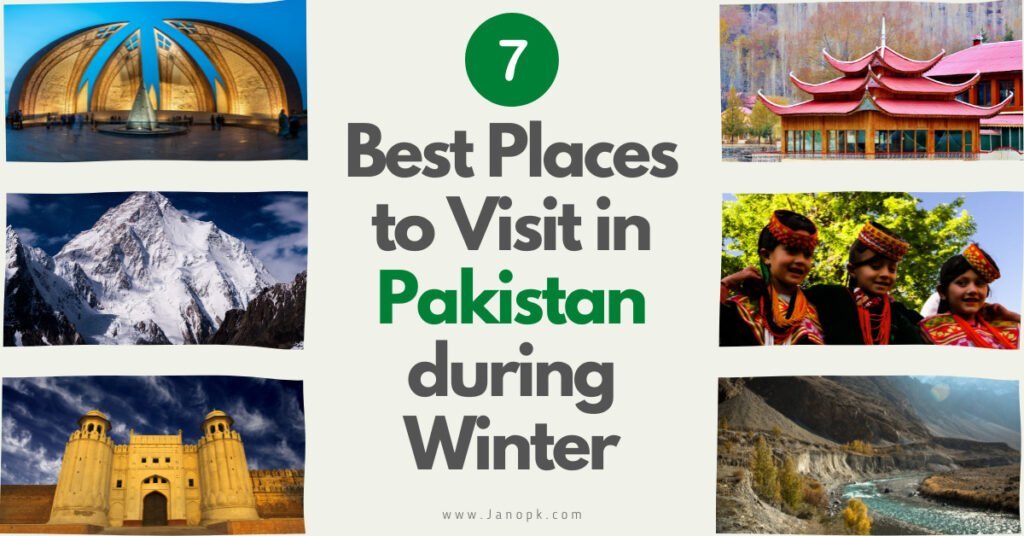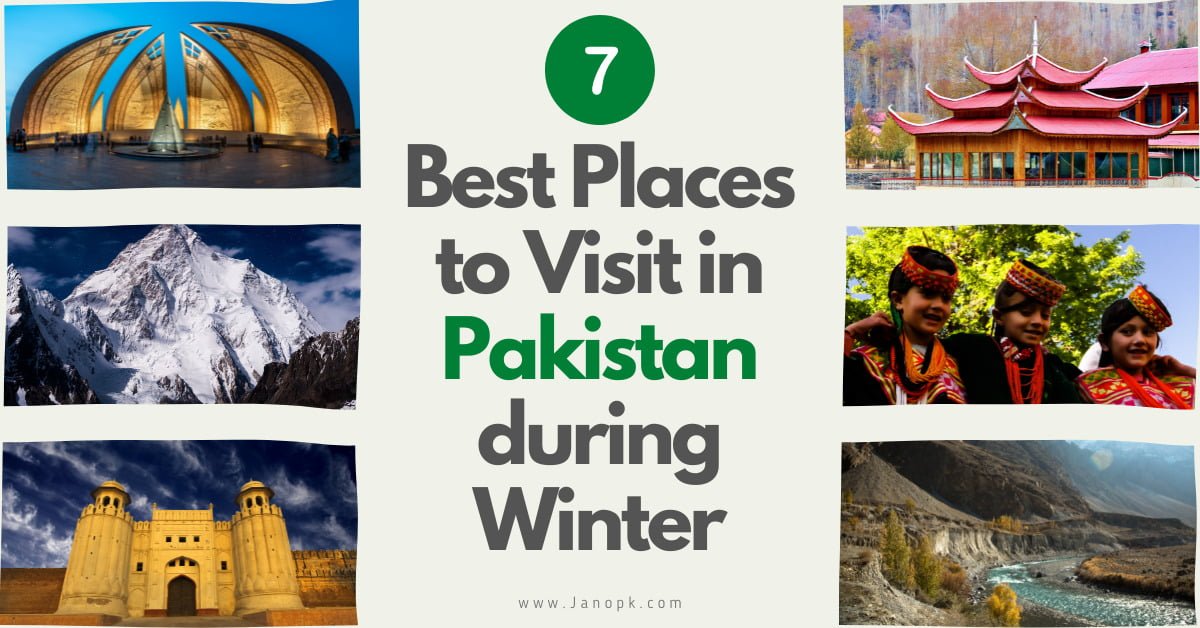 Pakistan has been bestowed by God with breathtaking natural beauty. Most Pakistanis have an idea of this hidden beauty but for foreigners, this is often a pleasant surprise. During the past few years, the flux of national and international tourists has dramatically increased at the dream travel destinations in Pakistan.
Here we are mentioning the seven best places to visit in Pakistan during winter. These beautiful travel destinations will leave you enchanted and mesmerized.
1. Hunza Valley, Gilgit Baltistan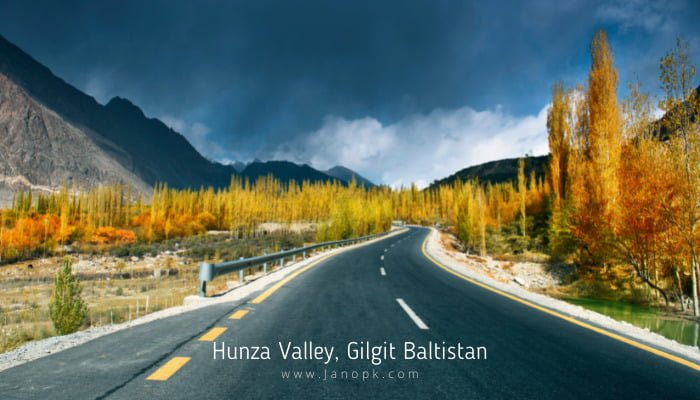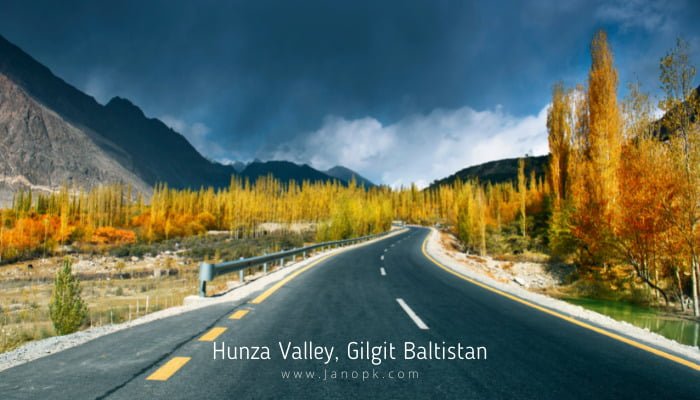 The mesmerizing Hunza Valley is located in the north of Gilgit Baltistan. Hunza is known for its breathtakingly beautiful sceneries and panoramic views. It is one of the top travel destinations during winter among domestic as well as foreign tourists. In winter, you can enjoy heavy snowfall at Hunza Valley.
The one who visits Hunza can never forget the majestic view of Rakaposhi Mountain from the valley. Enjoying the bonfire night surrounded by the high snow-capped mountains would definitely be your most memorable night.
Karimabad is the main tourist spot in Hunza. It is famous for its royal history and the Baltit Fort. The best places to visit in Hunza are Attabad Lake, Passu Glacier, Altit Fort, Rush Lake, Gulmit, and Borith Lake.
Do not forget to experience the adventure of crossing the Husaini Hanging Bridge, one of the most dangerous bridges in the world. The fresh and delicious cuisines of Hunza will make your tour more memorable.
2. Murree, Punjab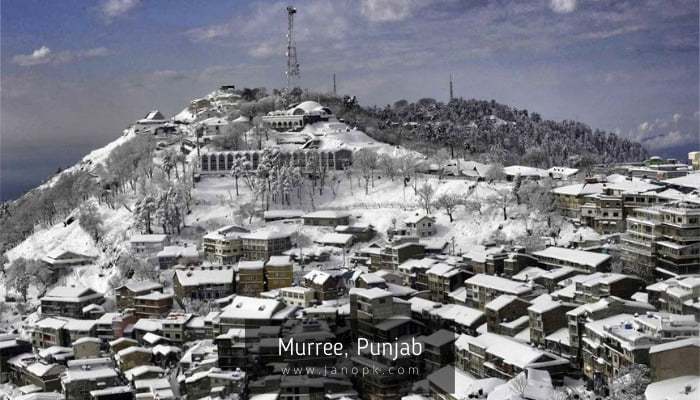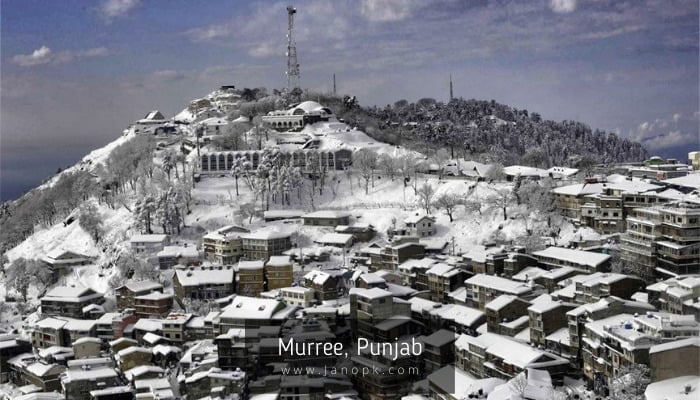 There is no need to introduce Murree, the most popular hill station in Pakistan. Murree is known as Malika-e-Kohsar (Queen of Hills) and is one of the best places to visit during winter in Pakistan.
This beautiful heaven attracts adventure lovers and tourists from all across the country the whole year but in winter, Murree experiences an extraordinary influx of tourists. The trees, roads, and everything in Murree wear a white blanket of snow in winter that adds to the beauty of this wonderful hill station.
The iconic Mall Road is the busiest and liveliest place in Murree. It is famous for shopping, restaurants, and hotels. The other famous tourist spots along Murree are Pindi Point, Changla Gali, Patriata, Kashmir Point, Bhurban, and Upper Topa & Lower Topa.
You can also visit Nathiagali & Ayubia from Murree easily. These two places are in Abbottabad District and are worth visiting.
There are many things that you can do in Murree to make your vacations memorable such as riding the cable car in Ayubia, enjoying the chairlift at Patriata, shopping at Mall Road, playing with snowballs, and much more.
3. Swat Valley, Khyber Pakhtunkhwa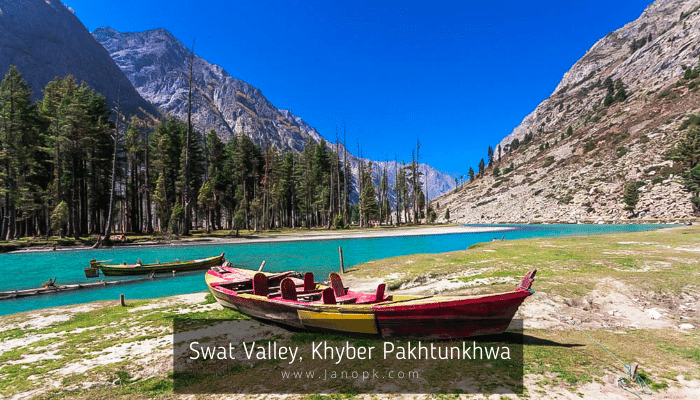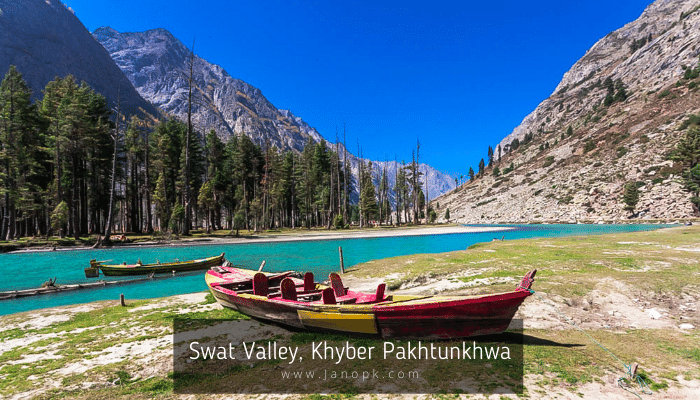 The beautiful Swat Valley is one of the best places in Pakistan to visit during winter. It is truly known as the "Switzerland of Pakistan" due to its mesmerizing meadows, majestic waterfalls, and clear lakes.
The charming Swat Valley wears a white blanket of snow in winter that transforms the valley into a white wonderland. There are many adventurous opportunities in Swat that can make your winter vacations memorable.
Kalam, Malam Jabba ski resort, and Loye Sar are famous mountain resorts in Swat. Skiing at Malam Jabba gives you an unforgettable experience. The major tourist attractions in Swat include Saidu Sharif, Mengora City and Bazaar, Mahudand Lake, Bahrain, Madyan, Shangla Top, and Shahi Bagh.
4. Skardu, Gilgit Baltistan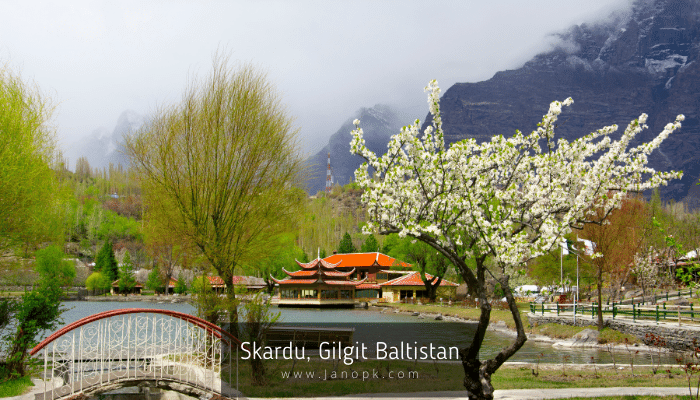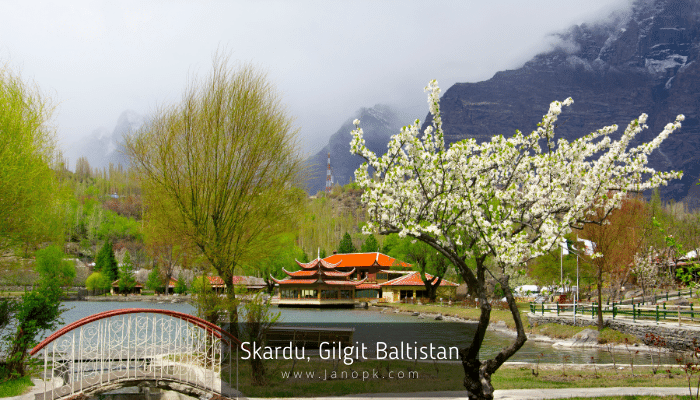 Skardu is also one of the best places in Pakistan to visit during winter. It is like heaven on Earth. If you are going there by air, you can start witnessing the enchanting beauty of this wonderful place from the Skardu Airport.
The snow-capped skyscraper mountains give the tourists a breathtakingly beautiful view. You can enjoy heavy snowfall and make your winter vacations memorable.
The major tourist spots in Skardu are Upper Kachura Lake, Lower Kachura Lake (also known as Shangrila Lake), Shangrila Resort, Deosai National Park, Satpara Lake, Basho Valley, Katpana Lake & cold Desert of Skardu, Khaplu valley, Kharphocho Fort, Nansoq Organic Village, Shigar Fort, and K2 Museum.
5. Quetta, Balochistan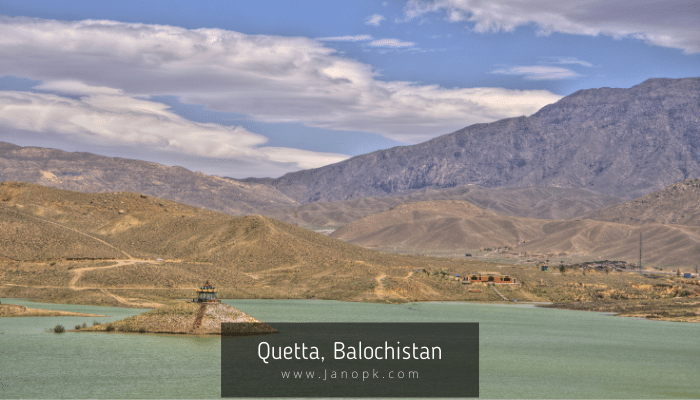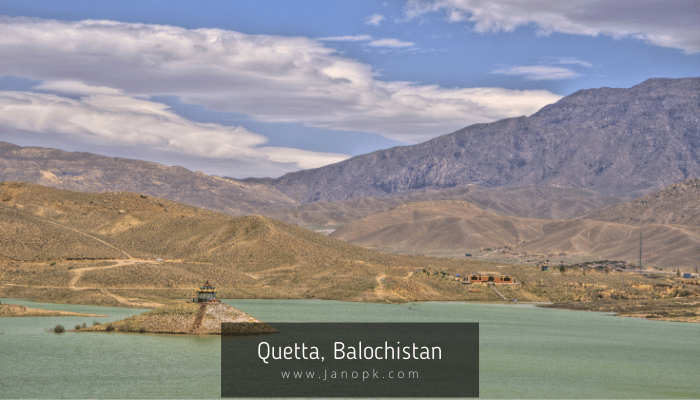 Quetta is a dreamy place in Pakistan to visit in winter. It is known as the "Fruit Garden of Pakistan" due to the abundance of fruit plantations in the city. The beauty of this capital city of Balochistan increases dramatically in winter as the snow covers the whole city.
The frozen Hanna Lake is the most popular tourist spot in Quetta in winter. The other famous places to visit in Quetta are Quaid e Azam Residency Ziarat, Pishin Valley, Urak Valley, Pechi Dam, Mariabad, Ziarat Juniper Forest, Hazarganji Chiltan National Park, and Miri Fort.
Besides enjoying the scenic beauty of Quetta in winter, you can also enjoy the yummiest dry fruits of Quetta. Moreover, Quetta's bazaars are a must-visit place during your trip. You can shop there for amazing traditional handicrafts at reasonable prices.
6. Gorakh Hill Station, Sindh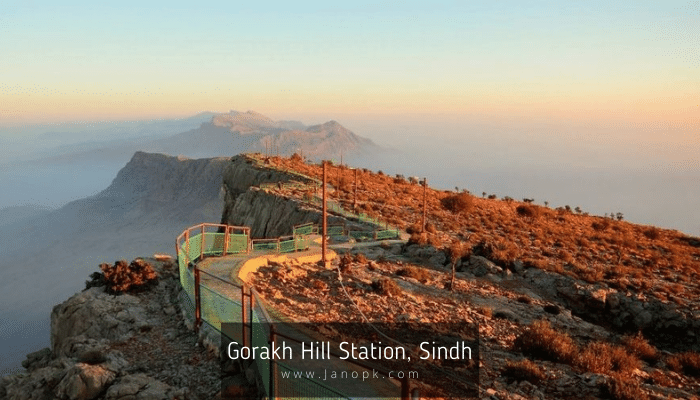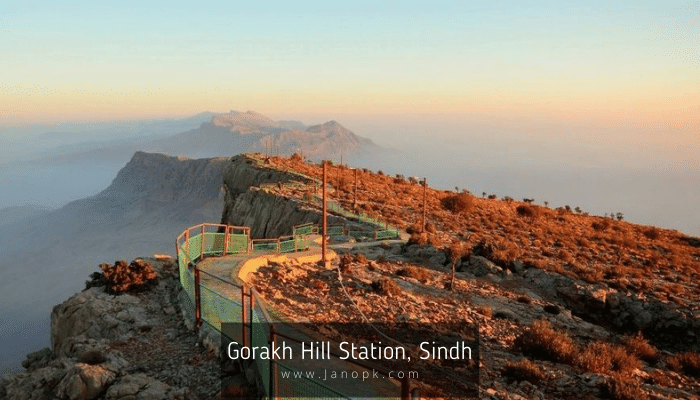 Gorakh Hill Station, known as the "Murree of Sindh", is one of the best places to visit in Pakistan during winter. The magical Gorakh Hill Station is the highest and coldest place in Sindh. It is situated in the Kirthar Mountains, located at a distance of 94 kilometers from Dadu. This is a very peaceful place where you can relieve your all stress and make your winter vacations memorable.
The beautiful Gorakh hill station doesn't receive snowfall like Murree or other hill stations in the country but you may experience light snowfall. In fact, it is the only place in Sindh that receives snowfall in winter.
The night camping and star gazing at Gorakh Hill Station is an unforgettable experience. The thrilling jeep ride makes your tour adventurous. The mesmerizing view of the sunset from the hill station is a must witnessing view. For those who live in Karachi or Hyderabad, Gorakh Hills is a perfect place for spending winter vacations.
7. Kalash Valley, Khyber Pakhtunkhwa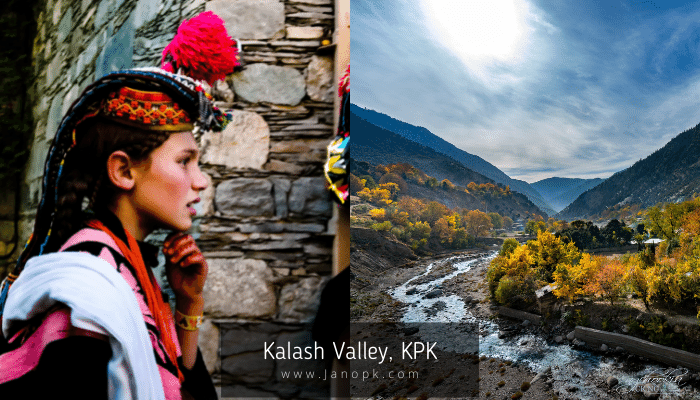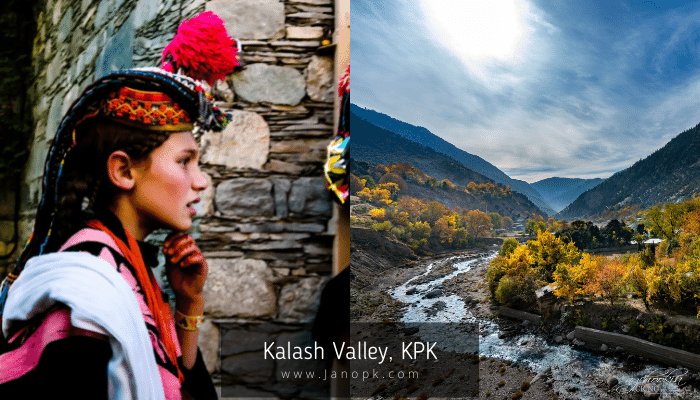 The majestic Kalash Valley is one of the best places in Pakistan to visit in winter. It is situated in the Chitral district of Khyber Pakhtunkhwa, surrounded by the beautiful Hindukush mountain range. Due to its remote location, Kalash Valley has a unique culture and religion.
This wonderful valley offers you an amazing tourism experience that is a mixture of beauty, vibrant culture & traditions, unforgettable hospitality of locals, and unique festivals. The Kalash women's colorful embroidered dresses and headpieces are the identity of this valley.
You can enjoy your trip with the local delicious cuisines, homegrown dry fruits, and charming natural views of the valley. And, do not forget to enjoy the Joshi Festival that the people of Kalash Valley celebrate in winter.     
FAQs
Which is the coldest place in Pakistan?
The coldest place in Pakistan is the northern area where the Baltoro glacier is located. In winter, the average temperature remains below -20 C.
What are the best places to visit in winter in Pakistan?
The best places to visit in winter include Hunza, Murree, Skardu, Swat Valley, Quetta, Gorakh Hill Station, and Kalash Valley.