Jazz is a Pakistani network that offers good message, call, and internet services. In case you have run out of balance on your Jazz number, and could not find a way to recharge your mobile account, Jazz presents some options.
First, you could take a Jazz loan and make the necessary call or message. In case you have already used Jazz's loan option, and are now urgently in need of a balance on your mobile account, Jazz has another solution for you as well.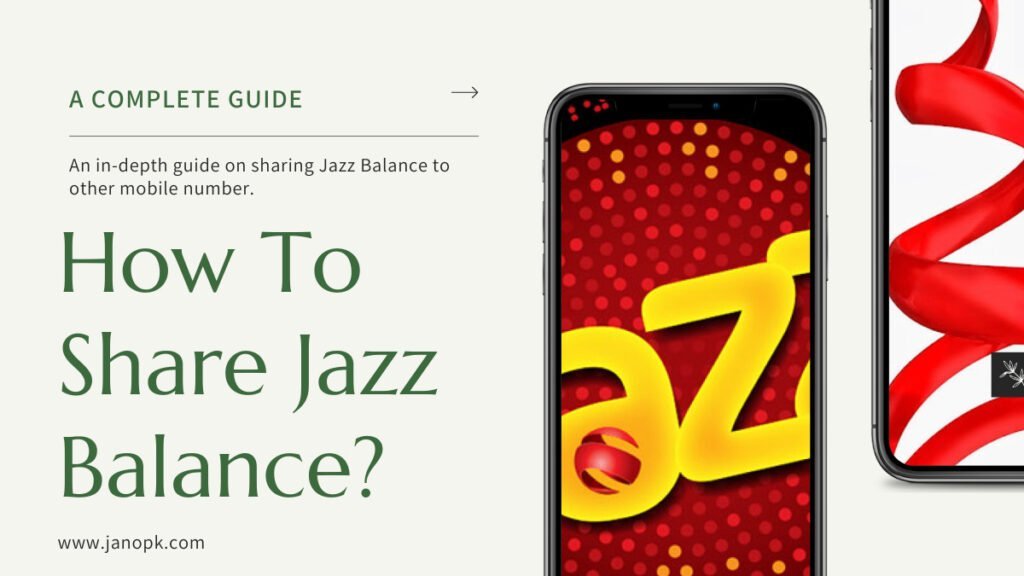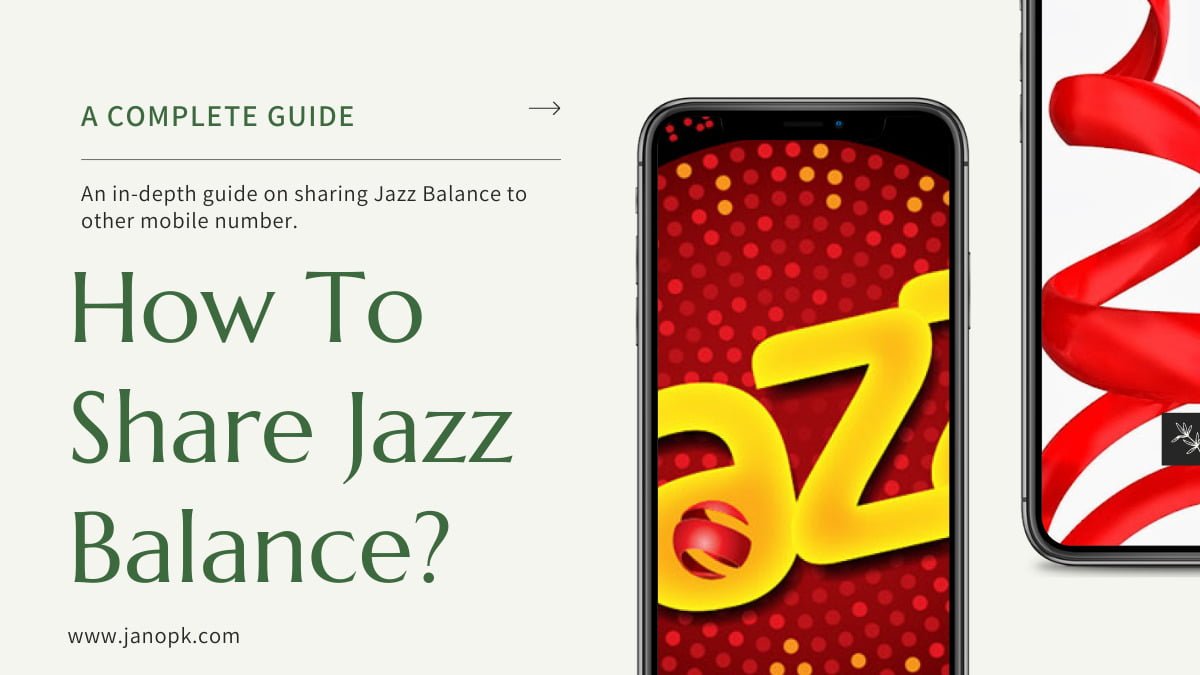 If your friend has some balance on his account, they could share it with you. How? They could do it by using the JazzShare service. Moreover, you could also send out Jazz balance to your loved ones as well.
Here's how to share Jazz Balance:
Steps to Share Jazz Balance
The easy-to-follow steps to send the balance to a Jazz prepaid user are:
Open the dialer on your mobile phone.
Dial *100*03xxxxxxxxx*Amount#.
A message box will pop up once you have dialed the code, Jazz number, and the amount to be transferred. You will be asked to confirm JazzShare.
Type 1 to confirm the sharing of balance.
Once you have confirmed the transfer of balance to the receiver's mobile account, you will receive a confirmation message containing all the relevant information.
Demonstration
For example, I want to send Rs. 50 to a mobile account of the number 03123456789. So, I will dial *100*03123456789*50# on the dialer on my phone.
Read Also: How to check Jazz Remaining MBs?
Charges, Maximum Share Limit, and Maximum Daily Transfer Limit
According to the official website of Jazz, the JazzShare service will cost you 4.77 PKR and additional tax per transfer. Moreover, you could share a balance in the range of 15 PKR to 500 PKR with a Jazz prepaid user only.
Additionally, you could send a maximum of 500 PKR to an account in a day. Remember that the code and conditions could change as Jazz devises new strategies.
Important Note
By using the JazzShare service, you could share your balance with Jazz prepaid users only. For sharing balance on other networks such as Ufone, Zong, and Telenor, there are other methods.
Even though this service to share balance comes in handy when you cannot find an easy load shop, there are some additional charges. This makes it more expensive to get the balance from a friend than from a retail shop.
Read Also: Jazz Super Card: All You Need To Know
How to Request Jazz Balance?
In case you want to request a balance from a loved one or friend, you could do it by dialing *107#. A USSD menu will appear. Now, you can enter your friend's Jazz mobile number.
Requesting for a balance does not cost anything.
The Bottom Line
Do you want to share balance with a friend who is also a Jazz user? Or want to request a balance from some acquaintance as you need to make an important call? In this article, we explain how to share Jazz Balance, how to request Jazz Balance, and all the necessary information related to the JazzShare service.