Telenor is the fastest mobile network in Pakistan and is unbeatable for its packages. The guide is for those who don't know how to check Telenor balance in 2024.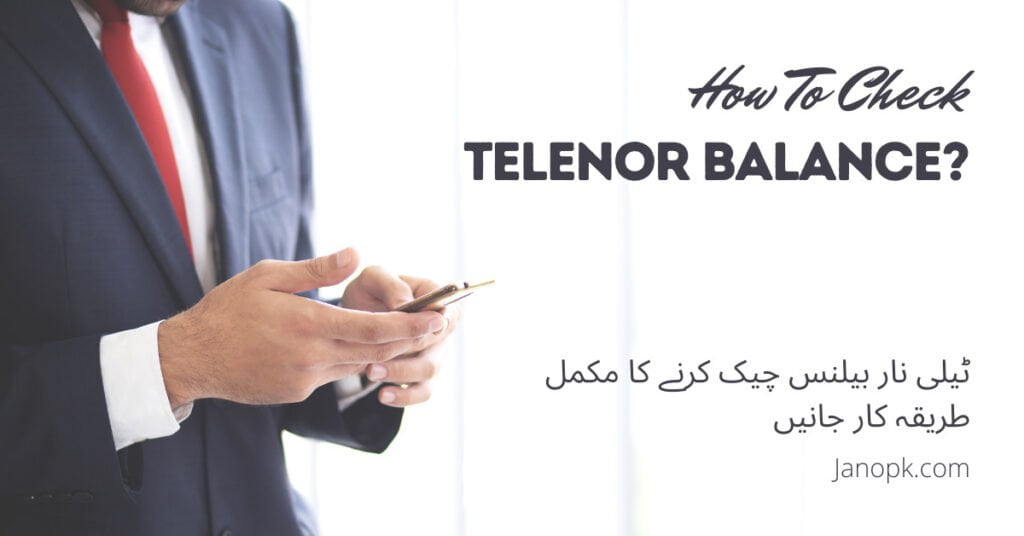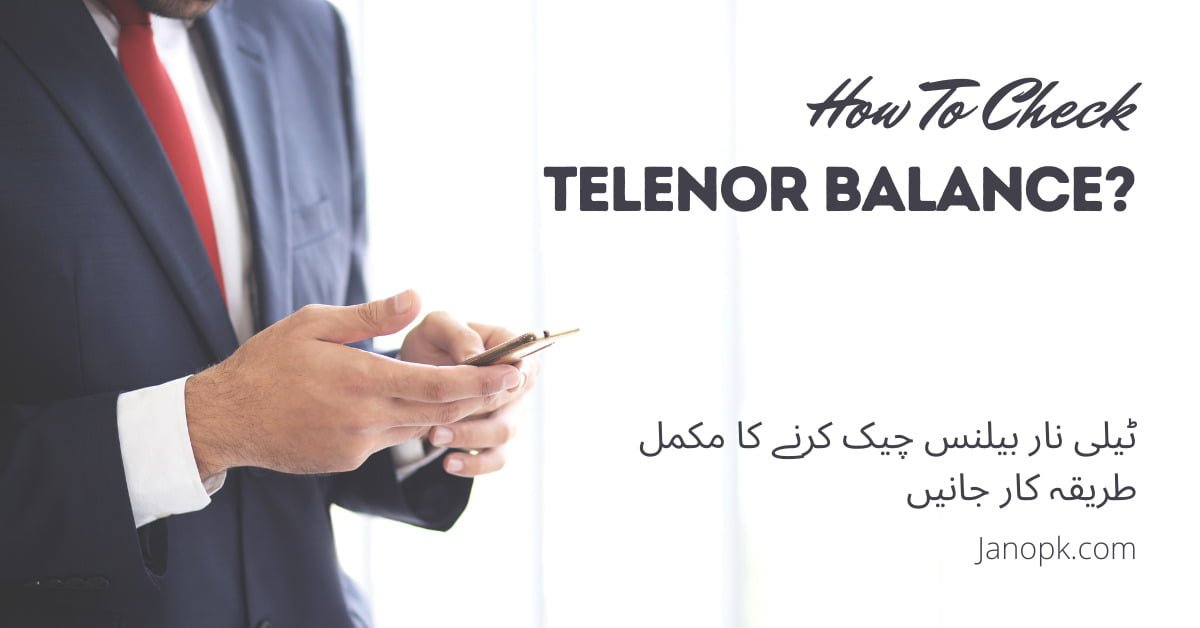 Checking your Balance is not rocket science, you can easily check your mobile balance by USSD code and several other methods. Here we will discuss some of the methods.
Steps To Check Telenor Balance in 2024
Open Your Mobile Dial pad.
Dial *444# and wait for some time.
A pop-up will appear and you have to choose okay.
Then Check your mobile SMS, your remaining balance info will be there.
There are some charges for this service.
Read Also: How to share Telenor Balance?
How To Check Telenor Balance Using Mobile App?
In this section, we will discuss how you can check the remaining balance on your Telenor number using the Telenor App.
The first step is to download the Telenor App on your smartphone. The app is available for both Android and iOS users from their respective app stores.
Once you have installed the app, open it and sign in with your number and password.
After logging in, you will be able to see the remaining balance on your Telenor SIM on the homepage of the app.
Apart from checking the remaining balance, you can also use the Telenor App to check your call minutes, SMS, and internet data.
The app will also guide you on how to recharge your number and avail yourself of different offers. So, it is a one-stop solution for all your Telenor needs.
How To Check Telenor Balance Online?
To check the Telenor balance online, you need to have a Telenor Account. Once you have registered for an account, you can then log in to the Telenor website and view your balance. You can also activate and deactivate services without having to confirm your number again and again.
Also Check: Telenor First Free Call Offer
FAQs
How can I check the balance on my Telenor number if I am not in Pakistan?
You can check your Telenor balance online or using the Telenor App. If you are not in Pakistan, you will need to log in to the website or app with your international roaming-enabled number and password.
Can I check the balance of another person's Telenor number?
No, you cannot check the balance of another person's Telenor number without their permission.
Can I get a text or email notification when my account reaches a certain limit?
Telenor does not offer this service at the moment. However, you can recharge your account to avoid any disruption in services.
Is there a charge for checking the balance?
Yes, there is a charge for checking the Telenor balance. The amount depends on your tariff plan and package. For more information, please contact customer care.
Final Words
That's it for the blog post on How to check Telenor Balance in Pakistan. I hope you find this guide useful and bookmark us for more such guides.
Furthermore, you might be thinking if there is some way to save balance, then yes there is, you can save Telenor Balance by using a simple code. Here is the complete guide!