Traveling to Europe has always been a dream for many, with its rich history, picturesque landscapes, and vibrant cultures. Romania, with its enchanting castles, vast landscapes, and unique traditions, is a destination that's increasingly on the radar for many travelers. If you're a Pakistani national dreaming of Dracula's homeland, this guide is for you! Discover the step-by-step process on 'How to Apply for Romania Visa from Pakistan'. Get insights on visa types, fees, and essential tips for a smooth application.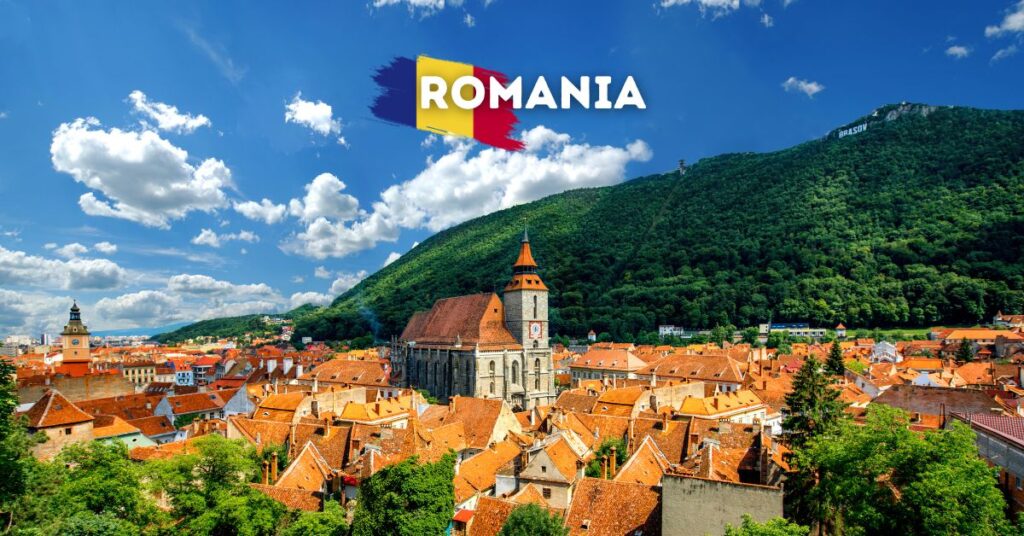 Understanding the Visa Types
Before applying, it's crucial to understand the type of visa you'll need:
Short-Stay Visa (C): For shorter visits.
Long-Stay Visa (D): If you plan to stay longer, perhaps for work or education.
Airport Transit Visa: Primarily for those transiting through Romanian airports.
Transit Visa: If Romania is a pit stop in your journey.
Each visa type has its specificities, requirements, and fees. Let's delve into the process and what it entails for Pakistani nationals.
The Crucial Invitation Letter
For Pakistani nationals eyeing a short-stay visa, there's a unique prerequisite. You must obtain an invitation letter endorsed by the Inspectorate General for Immigration from the Romanian Ministry of Internal Affairs. This letter can be a game-changer, so ensure you get this sorted well in advance.
Timing Your Application Right
Timing is everything. Aim to apply at least two weeks before your intended date of travel to Romania but refrain from being too early. The sweet spot? No earlier than three months before your travel.
Nitty-Gritty: Documentation
Documents speak louder than words in visa applications. Here's what you'll need:
Valid Passport: Ensure it has at least two blank pages and is valid for six months beyond your stay in Romania.
Duly filled Visa Application Form.
Passport-sized Photographs: Always check the latest specifications.
Travel Medical Insurance: Ensure it covers your entire stay.
Proof of Accommodation: Where will you stay in Romania?
Proof of Financial Stability: Romania wants to ensure you can fund your visit.
Flight Itinerary: A round trip is generally preferred.
For some visa types, additional documents like a letter of acceptance from an educational institution might be needed.
The Cost: Visa Fees
Your application requires a non-refundable processing fee:
Short-Stay Visa: €80
Long-Stay Visa: €120
Airport Transit Visa: €80
Transit Visa: €80
Remember, while it might seem like a considerable sum when converted to Pakistani Rupees, the experience and opportunities Romania offers are worth every penny.
The Waiting Game
Once your application is submitted, you're looking at a typical processing time of 10-14 working days. However, patience is key here; sometimes, it might take a tad longer.
Things to Remember
Stay Updated: Regulations, fees, and requirements evolve. Always cross-check with official channels or the Romanian consulate before making plans.
Beyond Finances: Romania offers cultural, linguistic, and social experiences that can be transformative. Embrace the opportunity to immerse and learn.
FAQs
Do I need an invitation letter for a short-stay visa application?
Yes, Pakistani nationals applying for a short-stay visa must obtain an invitation letter endorsed by the Inspectorate General for Immigration from the Romanian Ministry of Internal Affairs.
Can I use my Schengen visa to enter Romania?
No, Romania is not part of the Schengen Area. Hence, a Schengen visa won't grant you entry into Romania. You will need a separate Romanian visa for your visit.
What happens if my visa application gets rejected?
If your visa application is denied, the consulate or embassy usually provides a reason for the refusal. You may have the option to appeal the decision or rectify any issues and reapply.
Do I need travel insurance for my trip to Romania?
Yes, it's mandatory to have travel medical insurance that covers your entire duration of stay in Romania when applying for a visa.
Can I extend my stay in Romania once my visa expires?
It's generally recommended to depart Romania before your visa expires. If there are exceptional circumstances that require an extension, you should contact the Romanian immigration authorities well in advance to explore your options.
Wrapping Up
Romania, with its blend of medieval history and modern European flair, promises an experience unlike any other. As with any journey, the road to getting there requires meticulous planning, understanding, and patience. But once you hold that visa stamp, the Carpathian Mountains, Transylvanian castles, and Romanian folklore await your exploration. So, gear up, follow this guide, and embark on your Romanian odyssey! Safe travels!