If you are a SEPCO consumer you must be looking for an online method of submitting the bill. Or you must be checking to get a duplicate copy of your SEPCO Online Bill. A duplicate copy of a bill is sometimes needed and required by several firms. Or you just need the copy earlier than the distribution of the hard copy of your bill. However, we have listed the easiest method of getting a duplicate copy of your bill. This article will guide you step by step throughout the procedure. 
Checking SEPCO Online Bill
Sometimes you have to check your bills. Many firms demand the receipt or copy of your recent bill as this confirms you are a responsible citizen. Checking your bills or printing a copy online is no struggle these days.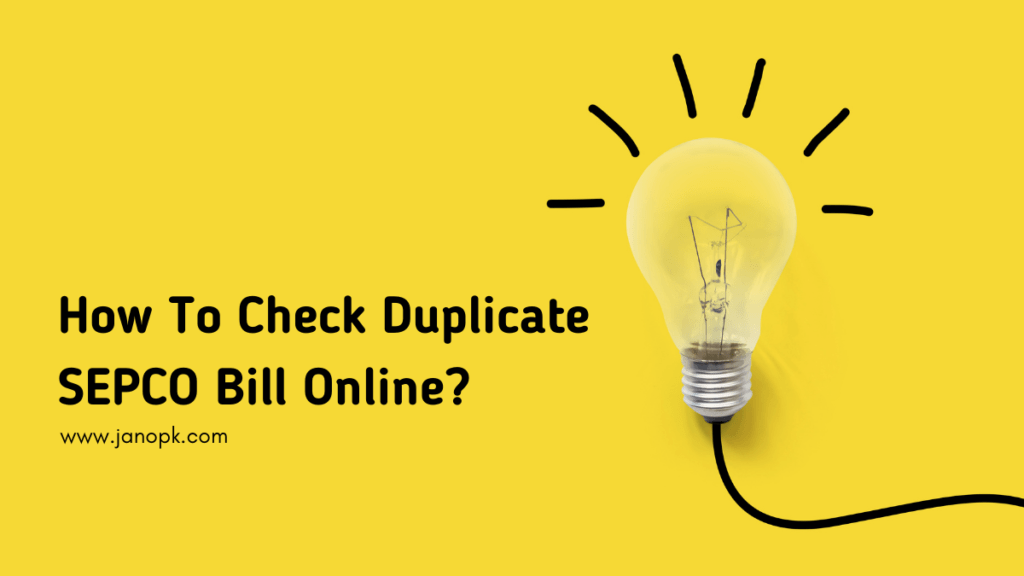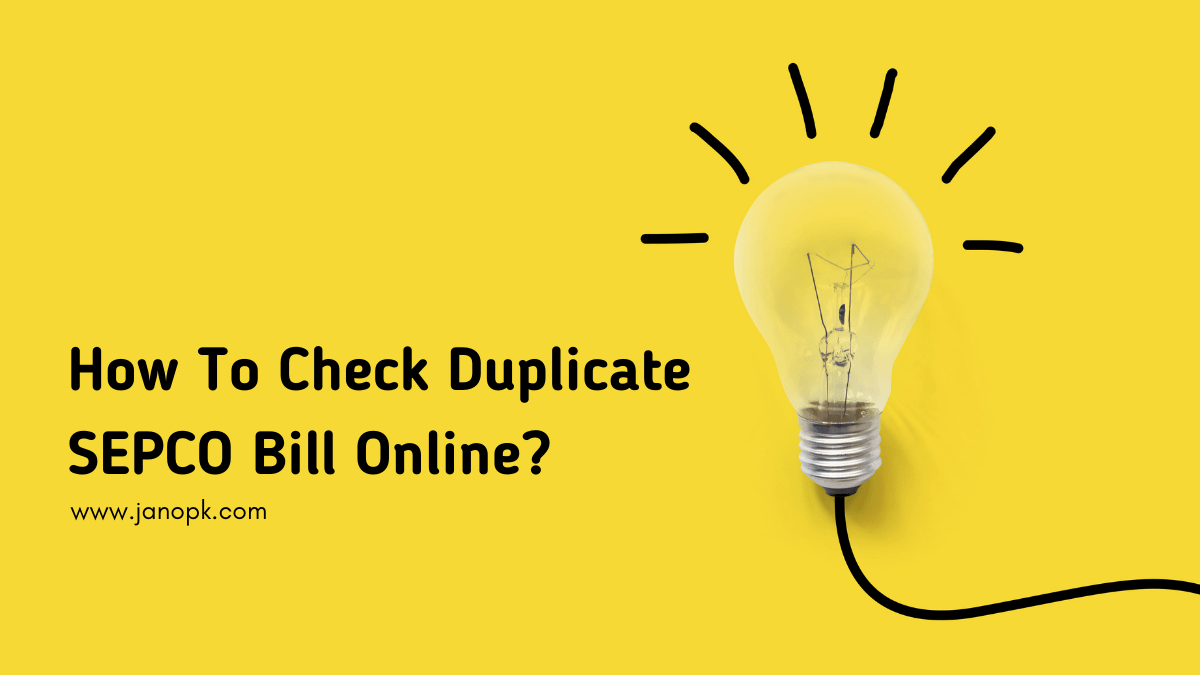 You can perform this directly by the original website of SEPCO.
Follow the steps below to check your SEPCO bill online.
Open the SEPCO website by clicking on the button below
Check for a field box on the website.
Every SEPCO consumer has a fourteen-digit reference number, enter that number in the field box.
Click "submit". It will display your bill on the screen. You can also print a copy of that bill as this facility is available on the website as well.
Get A Duplicate Copy Of Your SEPCO Bill
A duplicate copy of a bill is often required for different government and private firms. Therefore, you need to have one by your side in case of an emergency. You can instantly get one printed by using the original website of SEPCO.
Follow the above-mentioned steps and print out the WAPDA bill easily.
Read Also: How to check duplicate HESCO Bill?
Payment Methods | SEPCO
The power supply company has multiple options to pay the bills. They tend to make things easier for everyone. There are options to pay your bills remotely, online, or directly from their offices. Furthermore, SEPCO has enabled a lot of local retailers to let their customers pay the bills via their service. 
Pay SEPCO Bills Online
Let's talk about the handiest way of paying SEPCO bills. The online payment method sounds like the best idea. This method lets you pay your bill directly from your account by using just your smartphone. This is an easier way of paying bills. Especially in the current times of global pandemic and the rough situation of the outer world. You can easily pay the bills by staying at home concerning your safety.
Read Also: KE Duplicate Bill – How to check, view, and pay online?
You can also use any transaction application. There are a lot of them available at the play store. These applications allow you to pay your bills directly. Additionally, some of these applications particularly feature SEPCO bill options that are easier to find and pay.
Conclusion
The SEPCO is a power supply and bill-paying company in Pakistan. when it comes to paying bills, this company offers various bill-paying methods. The most convenient method is the online bill-paying method. You can pay your bills online directly from your bank account by using the fourteen-digit reference number. You can also print a duplicate copy of your SEPCO bill by using your reference number.