Zong has been one of the most popular telecommunication companies in the country, lately. A big reason behind this popularity is their claim for the fastest 4G internet along with many affordable internet packages they provide. As the company started to grab the market, a lot of people began to use the Zong internet.
But here is the problem. Still, there are a lot of people who don't know how to check Zong MBs remaining on their bundle.
Hence, for ease of the people, we have brought this guide. In this guide, you will find all two methods of checking the remaining Zong MBs.
So, without any further ado let's dive in.
How to Check Zong MBs:
As you have acquired quite enough information about Zong, now it's time to learn how you can check your Zong MBs.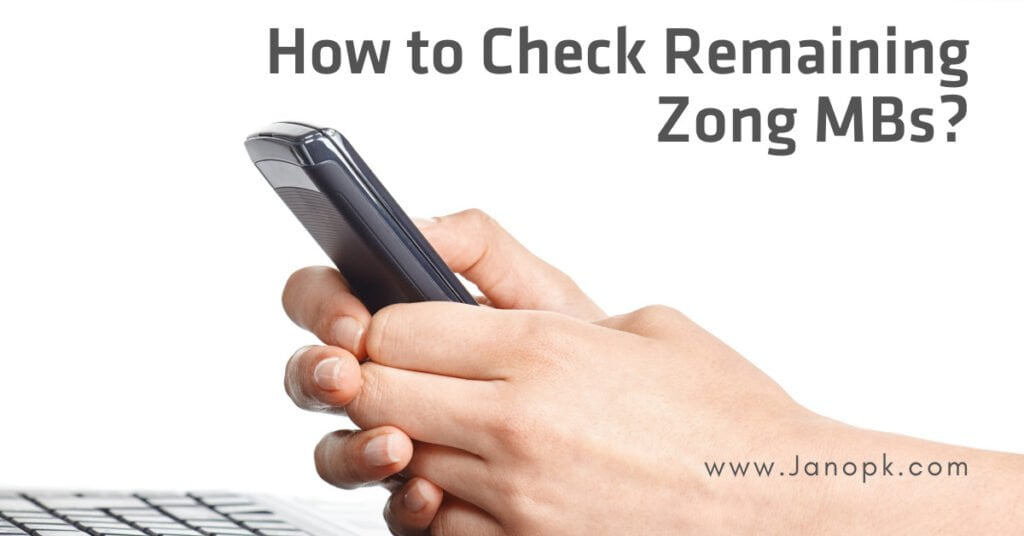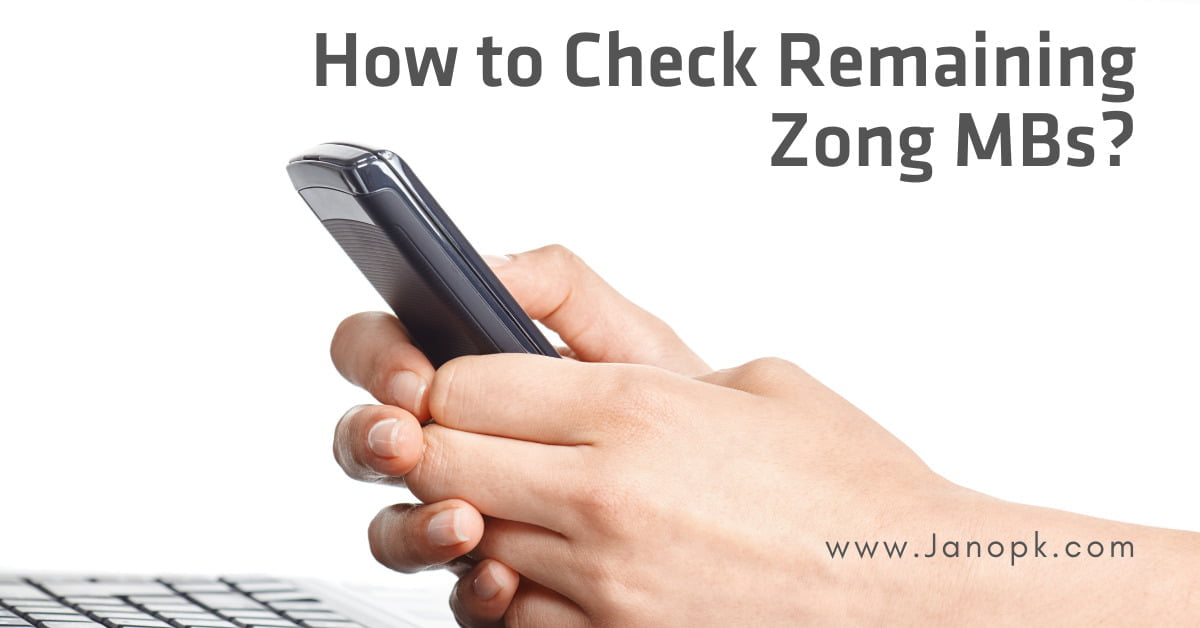 Below, you will find two easy methods to do this.
1. USSD Code Method
To make it easy for their customers, Zong has introduced a unique code through which you can check Zong Mbs.
To check your remaining Zong Mbs, simply open the dialer of your phone and type *102*4# from your Zong Number. Then, press the dial button.
As soon as you dial this code, it will instantly tell you how many internet MBs are remaining in your bundle.
Read Also: How to Check Zong Balance?
2. MyZong App Method
If you don't like to use the Zong MBs Code Check method, you can use the MyZong App to check your remaining internet and other resources such as Minutes, SMS, etc.
To do so, follow the given steps.
Next, open the App and you will see a Login or Signup page.
Here, you have two options. If you have already an account in the MyZong app then, enter your mobile number and password. Or, if you don't have an account, then create one.
After successfully logging in, you will see a page where all the information is displayed.
From this page, go to the Usage section. There goes for the Remaining MBs.
In the Remaining MBs section, you will find how many MBs you have left in your account.
Read Also: How to unsubscribe from Zong Packages?
About ZONG
Zong is the brand name under CM Pak, running their business in Pakistan as a leading data and network provider, which is owned by China Mobile. Zong is the first overseas setup of China Mobile that obtained a license from Millicom for operating a GSM network in Pakistan. Having approximately 42 Million users, it is the second-largest GSM service provider on the basis of subscribers. It has more than 14,000 4G enabled sites in the country and a 22% market share among the other cellular operators.
Conclusion
So, after reading this guide, you have learned how to check Zong MBs easily. We have described the best two methods of doing so. One is through dialing *102*4# and the other is checking through the MyZong app.