It's incredible how technological innovations have spiced up even the most mundane aspects of our daily lives. Take, for instance, the good old dial tone – that monotonous beep that callers used to hear while waiting for us to pick up the phone. Thanks to features like Dial Tune by Zong, this has changed, giving us a platform to showcase our taste in music to our callers. But what if you're considering reverting back to the traditional dial tone or simply changing your tune? In this blog post, we'll guide you through the process of how to unsubscribe from ZONG Dial Tune service.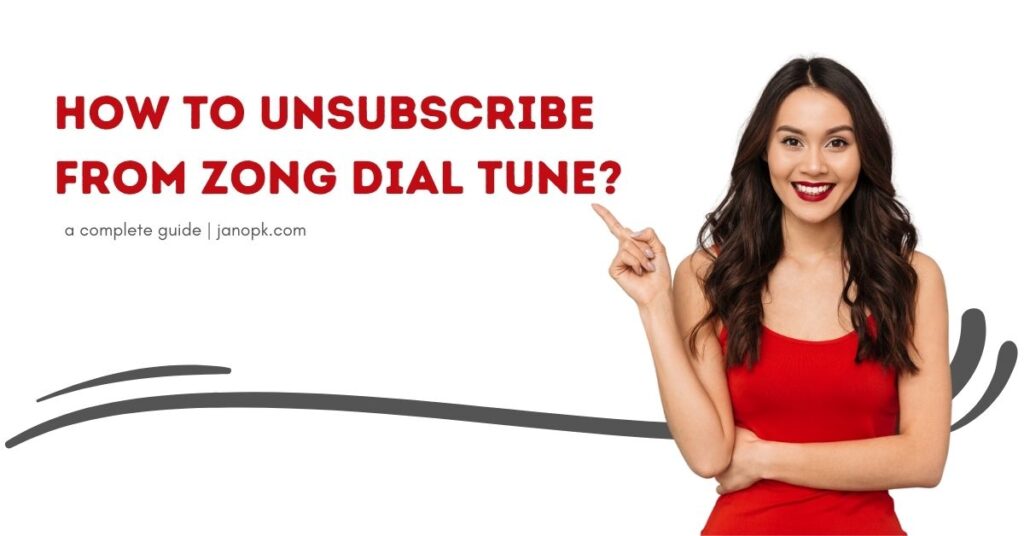 What is the ZONG Dial Tune?
Before diving into the process, let's revisit what the service is about. ZONG Dial Tune offers its users an exciting opportunity to personalize their call experience. Instead of the default dial tone, callers can listen to trending music tracks, a feature that many find engaging. In essence, it's a way to say something about yourself even before you pick up the call.
However, there may be several reasons for wanting to unsubscribe. Maybe you're seeking a quieter experience, or you've realized that the song that once resonated with you doesn't anymore. Regardless of the reason, unsubscribing is a straightforward process.
How to Unsubscribe from ZONG Dial Tune
Here's a clear, step-by-step guide to help you unsubscribe from the ZONG Dial Tune service:
Prepare to Send a Message: On your mobile device, go to the messaging application that you typically use for sending SMS.
Compose a New Message: In the message body, simply type in "UNSUB". Remember, there's no need for quotation marks when typing this in.
Send to the Right Number: This is a crucial step. Send your "UNSUB" message to the number 2300. It's the designated number for managing ZONG Dial Tune subscriptions.
Await Confirmation: After sending your message, you should promptly receive a confirmation SMS notifying you that you've successfully unsubscribed from the service.
Check: After receiving the confirmation message, you can check by having someone call you to ensure the music dial tone has been removed and replaced with the standard dial tone.
Why Might You Want to Unsubscribe?
There are various reasons one might want to unsubscribe:
Simplicity: Some users prefer the traditional, no-frills dial tone.
Changing Preferences: Your favorite song a few months ago might not resonate with you today.
Cost: Some users might want to cut down on additional mobile service costs.
Whatever your reason, it's essential to know how to control your subscriptions.
Read Also: How to unsubscribe Jazz Caller Tune? An Ultimate Guide
FAQs
Will I be charged for sending the UNSUB message?
Typically, standard messaging rates apply when sending any SMS, including the UNSUB message. It's best to check with ZONG's customer service for specifics related to your plan.
Can I resubscribe in the future?
Absolutely! If you ever change your mind and want to reintroduce ZONG Dial Tune to your calling experience, you can always resubscribe to the service.
I've unsubscribed but still hear a song when people call me. Why?
In rare cases, there might be a delay in processing the request. If the issue persists for a prolonged period, contact ZONG's customer service for assistance.
How frequently can I change my ZONG Dial Tune?
There's no strict limit on how often you can change your tune. However, depending on your subscription plan, there might be charges associated with each change.
Conclusion
In the dynamic world of mobile communication, features like ZONG Dial Tune add a touch of personal flair. Yet, personal preferences change, and it's equally vital to understand how to revert settings or make adjustments. We hope this guide has offered clear insights into unsubscribing from the ZONG Dial Tune service. Always remember, whether it's music or the standard beep, the choice is yours!