The covid-19 vaccination certificate has become an important requirement in most government and private firms in Pakistan. Whether you are a pre-existing employee or applying for a job, you must be vaccinated. Also, If you are vaccinated and looking to get your vaccination certificate, you have come to the right place.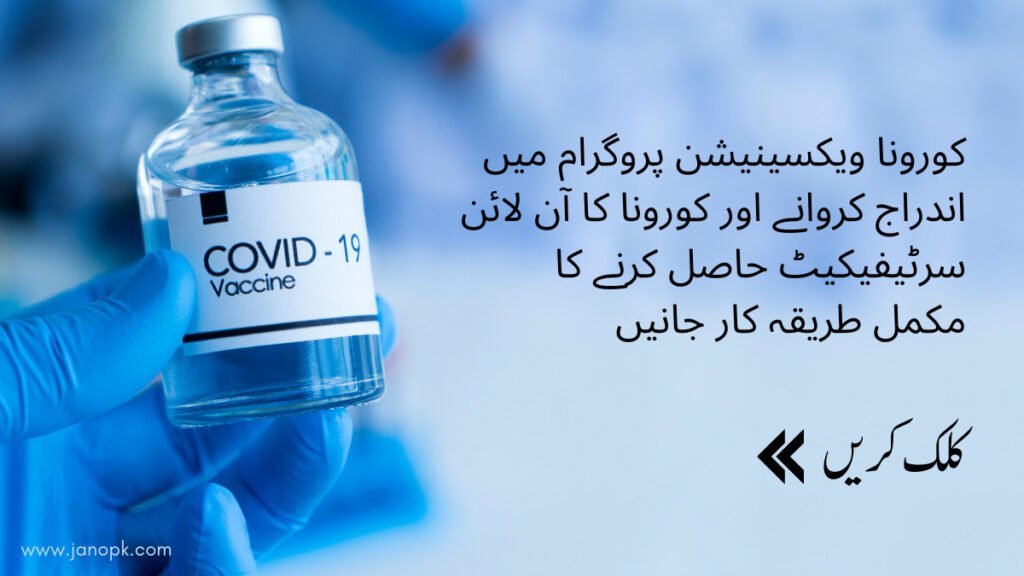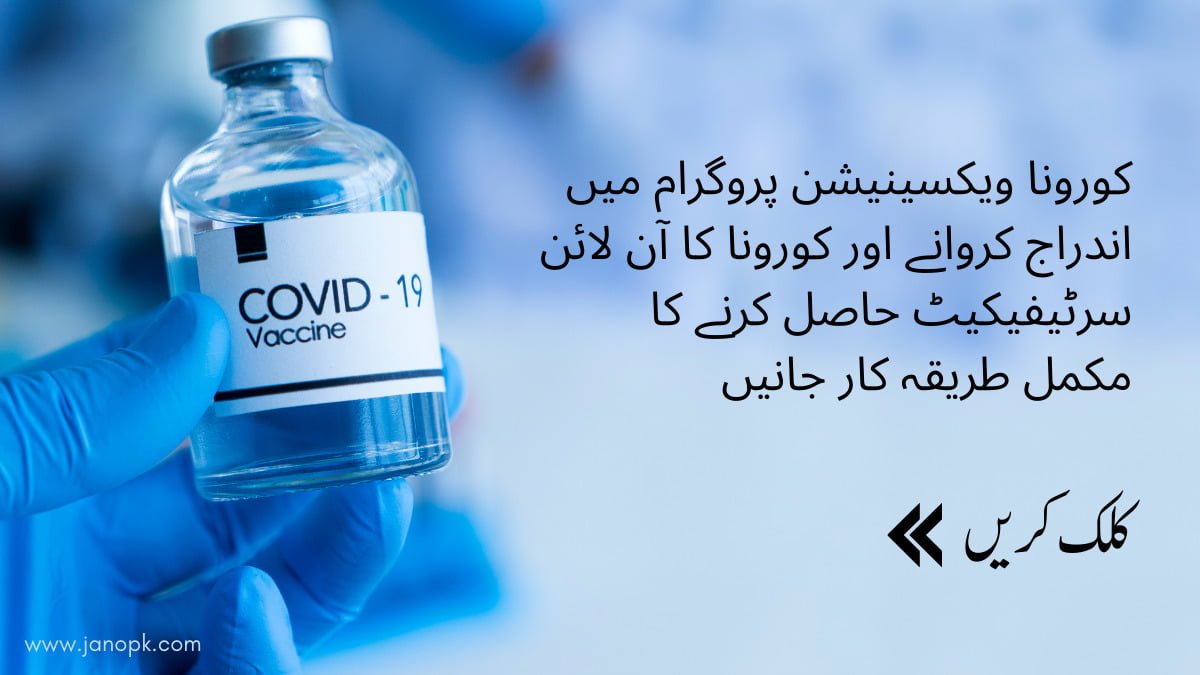 We will go from the start to finish of this vaccination process.
Registration
First of all, you need to register yourself for the covid-19 vaccination. Once you are registered. You can visit your nearby covid-19 vaccination center and get your vaccine in no time.
As everyone has to be vaccinated without any exceptions, the government is trying to make things easier. 
You can register yourself either online or offline.
Online Registration
For registering online, you can visit the official website of NIMS. Furthermore, You can click here to get registered for vaccination. Moreover, You can also do the same for your relatives. If they are above 19 and have a CNIC card. Scan their card and provide their information on the registration page.
Offline Registration
If one does not have an internet connection. They can register themselves for vaccination offline. Furthermore, you can register by using your phone number via SMS service. All you have to do is type your CNIC number accurately and send it to 1166.
Read Also: How to become a filer in Pakistan?
Walking-in For Vaccination
Walking in for your covid-19 vaccine is a piece of cake. if you have the confirmation message from 1166. You can visit any nearby vaccination center with your CNIC and the confirmation message.
Wait for your turn and follow the S.O.Ps while waiting.
Available Vaccines For Covid-19
Currently, there are a few vaccines available in different vaccination centers. Therefore, It depends on the center you choose if they have the particular vaccine you are searching for.
By far the available vaccines in different vaccination centers in Pakistan are the BIBP vaccine and the Pfizer vaccine. CanSino vaccine, CoronaVac Vaccine. Moderna Vaccine, Astrazeneca vaccine, and Sputnik V vaccine.
Read Also: How To Check SEPCO Duplicate Bill Online?
Getting Your Certificate
Finally, once you have consumed both doses of your vaccination. You are all set to get the vaccination certificate that verifies you as a covid vaccinated person.
You can obtain your immunization certificate online from Nadra. To get your certificate online, visit the National Immunisation Management System (NIMS) portal or click here to get a certificate online.
Enter your details on this portal. Such that, your CNIC number. The certificate is RS100 and you can pay via credit or debit card.
According to the rules, an individual can get the certificate if they are partially vaccinated. If you have both doses obtained, you can visit any nearby NADRA office with the vaccination receipt and fees to get your immunization certificate.
Read Also: How to apply for Kamyab Jawan Program?
Conclusion
COVID-19 vaccination certificates can be obtained either online or by visiting the nearby NADRA office. You can obtain it online if you are partially vaccinated. Those who are fully vaccinated will need to visit the nearby NADRA to attain their certificate. Register yourself according to your convenience and get your vaccination certificate easily.