In today's modern world, everyone has a cell phone with an active SIM card to stay connected with friends and family. But the real problem starts when people lose that phone. The biggest issue is that a phone with a SIM card can fall into the wrong hands and be misused. To ease that difficulty, today we will tell you how to block Jazz SIM online from the comfort of your home so you do not have to worry about anything at all!
How to Block Jazz SIM Online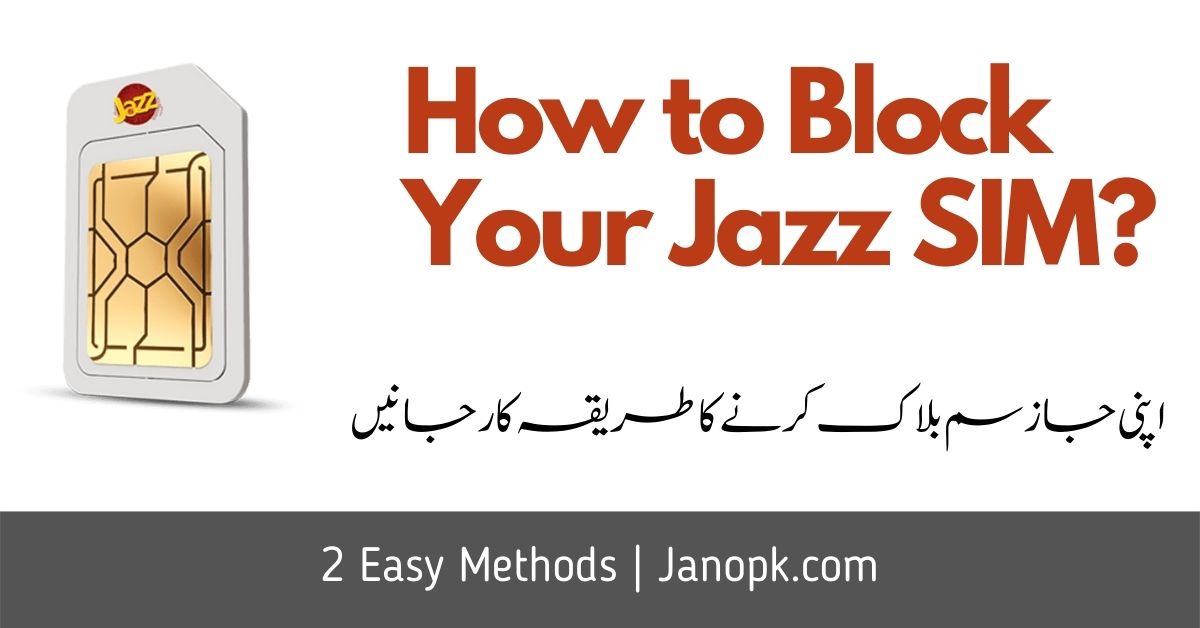 Did you know that there are two ways to block your Jazz SIM from home? Yes, you heard that right! You can block your Jazz sim within minutes without even leaving your couch. The two ways to block your sim are:
Using a USSD code
By calling the helpline
1. Using a Code
For this method, you must have another Jazz number through which you can block your sim. From another Jazz number, dial *8822#. A dial will pop up that will give you two options;
Number blockage
Number restoration
Press 1 to continue with blockage. Next, it will ask you to enter your number and your CNIC. Type both of them and press send. Then, it will ask you for the last recharge amount and finally the FNF number. If you know the FNF number, you can type that in otherwise just press 0 to proceed with the blockage.
The last step is choosing the package that was active on your SIM (you may skip this step if you have no active packages). Once all these steps are completed, your Jazz sim will be blocked within the next few minutes. To restore the sim blocked this way, you can dial the same code and choose option number 2 for restoration.
Read Also: How to Block Zong SIM?
2. By Calling Helpline
Another way of Jazz sim blocking is by calling the Jazz helpline. To do this, again you must use a Jazz number. Call 111 from any Jazz SIM. You'll reach an automated calling system. To talk to a company representative, dial 0 and then 1. You may have to wait a few minutes if all the representatives are busy.
Once you're connected to a representative, you will need to tell them the number of the sim you want to block and ask them to block it. The representatives will ask you some questions for verification. Answer all the questions correctly and the sim will be blocked. To restore the sim, you can again call the helpline.
Conclusion
There you have it! Two ways to block your Jazz sim if you lose it. Both of these are temporary and you can restore your sim again if you find it. The only downside of these ways is that you need a Jazz sim for both of these ways. If you have a Jazz sim, then these ways are for you!
Read Also: How to Block Ufone SIM?