However, we are living in an era where all of our memorable pictures are stored in virtual drives and we send our job letters via email. But sometimes we need to convert these things from soft to hard. You might lose your memorable pictures due to some viruses and sometimes we need to take our CV in hardcopy. Well, to do any one of both things we need a printer.
If you want to purchase a printer, you should know some of the factors to keep in mind while buying it. Unless you will end up buying the wrong one.
We have brought this ultimate guide on how to choose the best printer. Have a look at it so that you can buy the one that fits best for your needs.
Features to Consider Before Choosing the Best Printer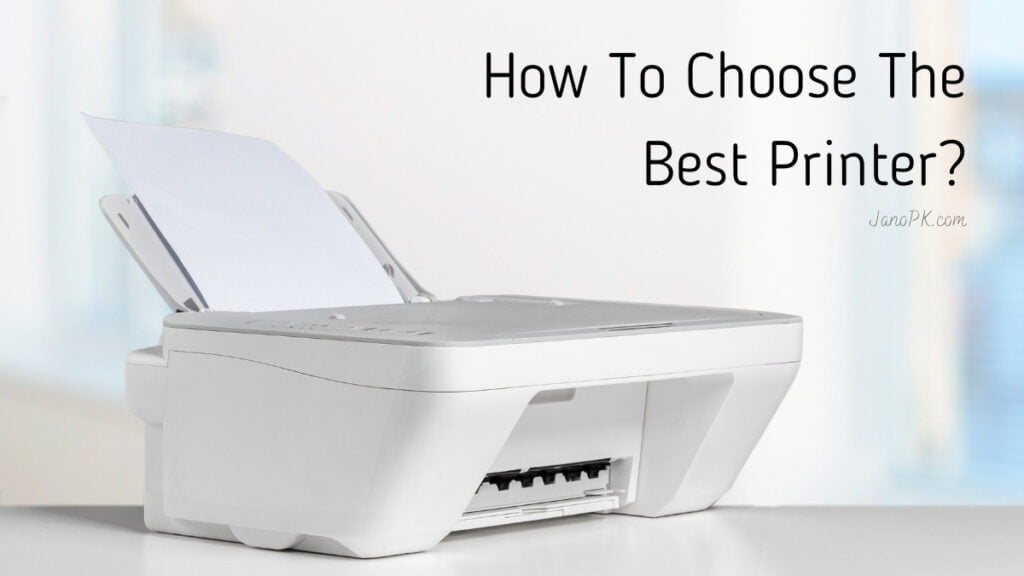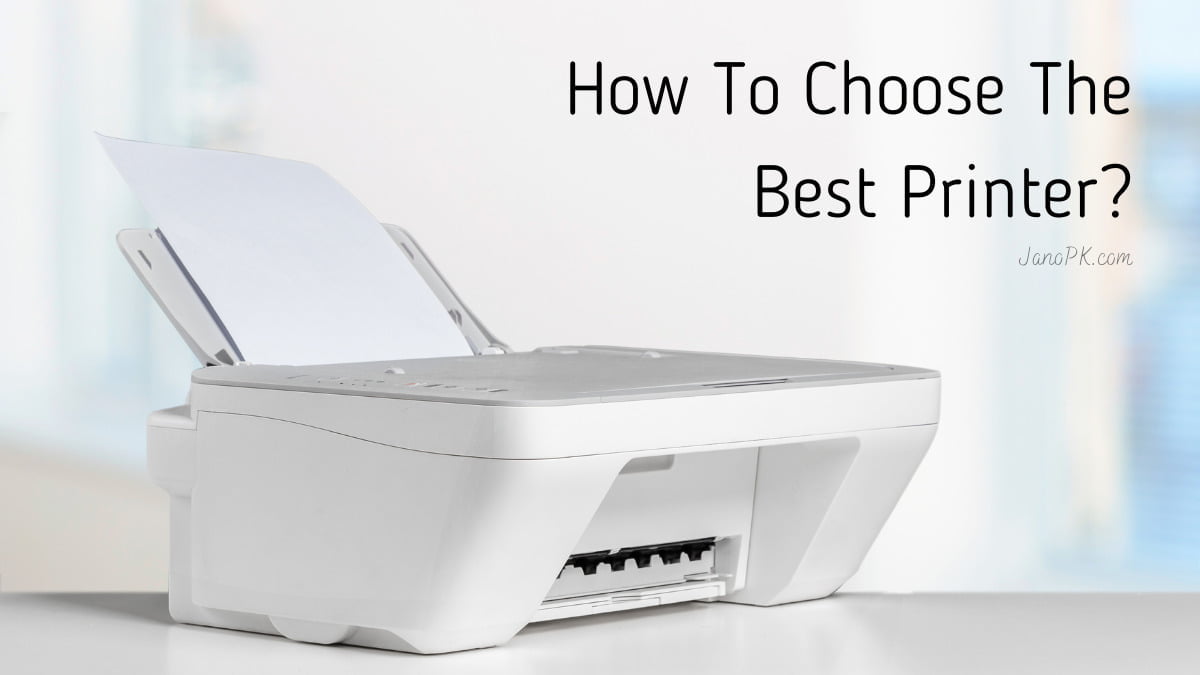 Having good know-how of the product you are going to purchase is essential. Here are some key points that will help you understand the functions of the printer. Hence, you will get to know what features you will require to get according to your needs.
1. Voice Compatibility
Voice Compatibility is the function that allows you to use your voice assistant to print the documents by just saying it. This feature will help you a lot in preparing a grocery list, recipes, calendars, etc.
2. Cartridge-Free Ink
Replacement of cartridge-free ink bottles is one of the most convenient ways to refill inkjet printers. Moreover, these printers have high-capacity bottles to refill the ink when it is needed. If you do not want to refill your cartridges more often, you should go for it.
Read Also: Top 5 Data Recovery Software & Apps
3. All-in-one Functionality
In my opinion, the best printer is the one that has this all-in-one functionality. An all-in-one printer can take care of your multiple purposes. It can print documents, it can scan documents, and furthermore, you can create copies of your documents with it. Some of these printers also support the fax function.
4. Duplexing
Duplex printing is not only a time saver but also a paper saver because of its ability to print on both sides of the paper. Printers having duplex printing use a reverse automatic document feeder, that allows duplex scanning and printing on both sides. Eventually, you will not have to turn the paper over and return it to the machine.
Types of Printers
Moreover, here is a list of the printer types that might also help you. Check these types before you choose the best printer.
1. Ink Jet Printers
Lightweight, compact printers that spray small droplets directly on the paper. Inkjet printers are great for printing a wide range of paper types and sizes.
2. Laser Printers
These printers are suitable for someone who wants to print a large number of pages. Because its processing speed is higher than usual and the cost per page is lower.
3. SuperTank Printers
A time-saver printer that uses high-capacity cartridges allows you to print a bulk quantity of pages with fewer cartridge changes.
Final Thoughts
When you visit the market to buy a printer, you will find hundreds of different types of printers. You can't decide which one to buy. So for your help, we have written this article on how to choose the best printer.
These are the essential functions you need to know when purchasing a printer. As you have learned about these features now you can easily understand which printer has these functions and which one best fits your needs.