The job market in Dubai is extremely competitive. If you are looking for a job, one of the best ways to find a job is to attend walk-in interviews in Dubai. Walk-in interviews are interviews that are open to the public and do not require an appointment. They are usually held at the employer's office. Attend a walk-in interview armed with your resume, cover letter, and list of questions for the interviewer.
What is a Walk-in Interview?
A walk-in interview is an interview that does not require an appointment. Job seekers can simply show up at the employer's office during business hours and ask to speak with someone in human resources or the hiring manager.
Walk-in interviews are common in the retail and hospitality industries, where employers need to fill positions quickly. They are also used for entry-level jobs or positions that do not require a lot of experience.
While walk-in interviews can be convenient for both job seekers and employers, there are some downsides. For example, employers may not have time to give each candidate the same amount of attention, and job seekers may have to wait a long time to be seen.
Latest Walk-in Interviews in Dubai
Below are some of the latest walk-in interviews are listed: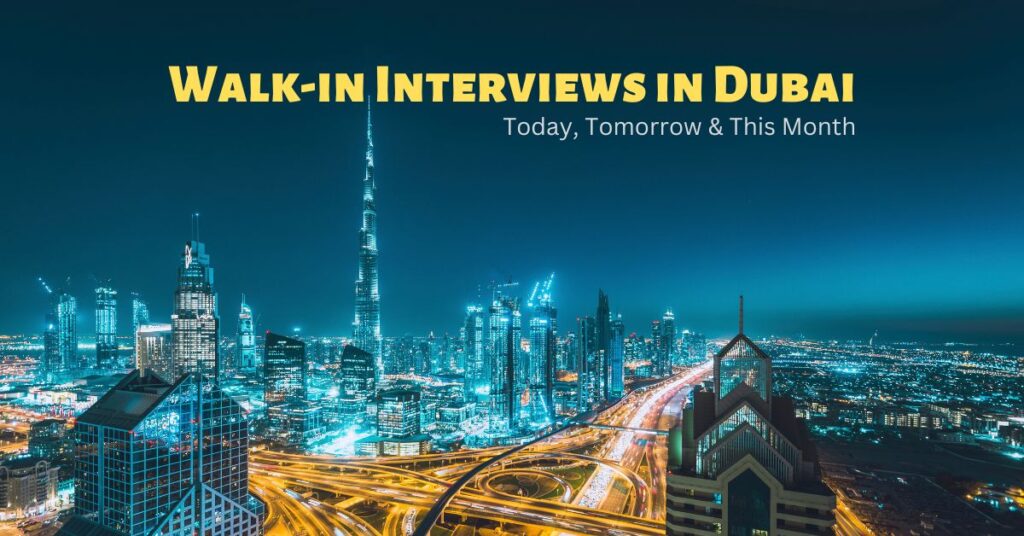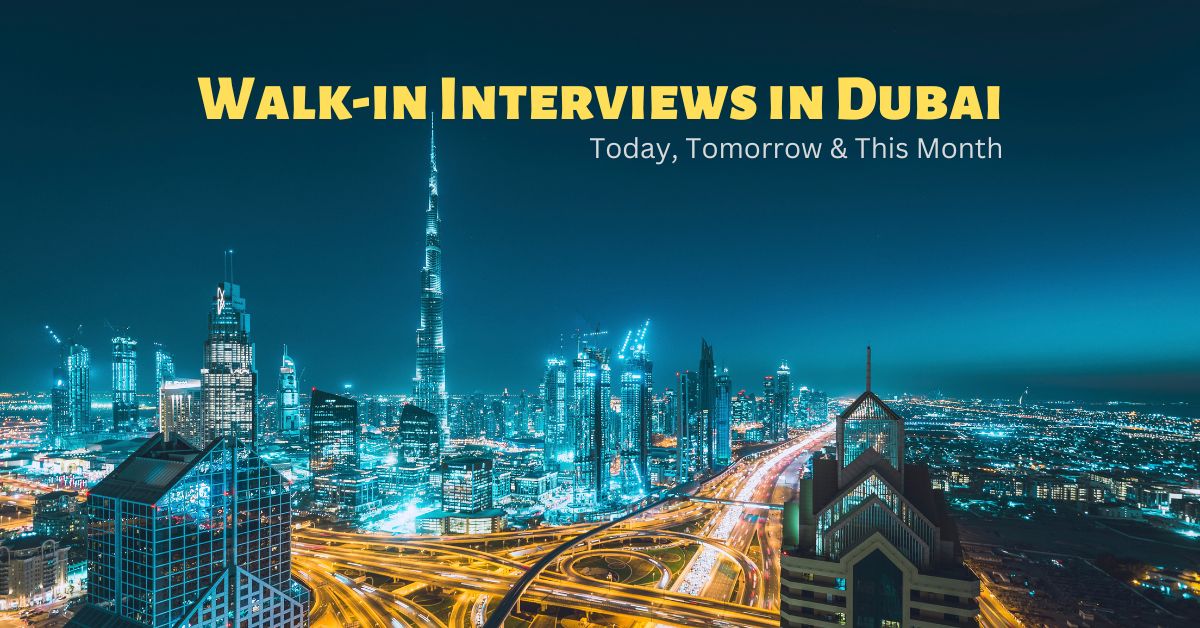 Walk-in Interviews for Dubai Taxi
| | |
| --- | --- |
| Job Position | Taxi Drivers |
| Salary | AED 3501-4000 |
| Health Insurance | Available |
| Accommodation | Available |
| Transportation | Available |
| Age Limit | Not mentioned |
| Who can apply | All Nationals |
| Gender | Both Male & Female |
| Interview Date | June 2023 |
| Interview Time | 7:00 AM till 11:00 AM |
| Interview Location | Privilege Labor Recruitment, Office M-11, Abu Hail Centre, Deira, Dubai |
| Phone Number | 04 2626003 / 04 2626565 |
| Email Address | [email protected] |
How to Prepare Yourself for an Interview
An interview can be an incredibly nerve-wracking experience, especially if you're not properly prepared. There are a few key things you can do to make sure you're as prepared as possible.
First, research the company you're interviewing with and the specific role you're applying for. This will help you understand their culture and what they're looking for in a candidate.
Second, practice your answers to common interview questions. This will help you feel more confident and less nervous when answering questions in an actual interview.
Finally, dress the part. Wear professional clothing that is appropriate for the company's culture. This will show that you're taking the interview seriously and that you're interested in the role.
By following these tips, you can help ensure that you have a successful interview and increase your chances of getting the job.
Check out some more jobs announced in Dubai:
In conclusion, walk-in interviews in Dubai can be a great way to find a job. They are a good way to meet employers and get your foot in the door. However, they are also competitive and you need to be prepared. You should dress professionally, research the company, and be prepared to answer questions about your experience and skills.