Canada, with its picturesque landscapes, bustling cities, and thriving multicultural population, is a popular destination for travelers, students, and immigrants alike. If you're in Pakistan and dreaming of a journey to the Great White North, obtaining a visa is your first essential step. This blog post will guide you through the visa application process for Canada from Pakistan.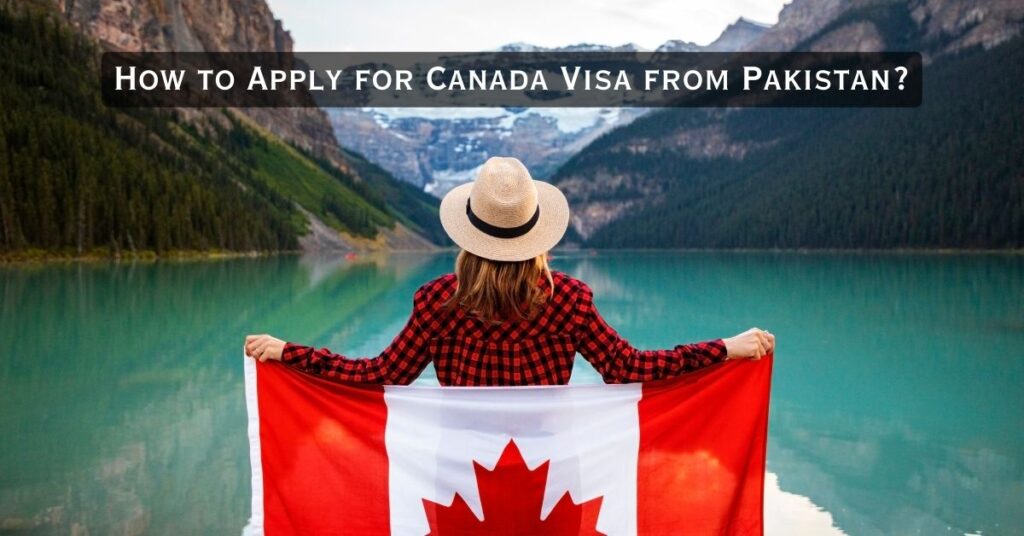 1. Determine Your Visa Type
Before initiating the application process, decide on the type of visa you need:
Tourist Visa: For those wanting to explore Canada for leisure or visit family.
Study Visa: For students who have secured admission to a Canadian institution.
Work Visa: For individuals with a job offer in Canada.
Permanent Residency: For those wanting to migrate and settle in Canada.
Your application procedure will vary based on the visa type.
2. Documents Preparation
Irrespective of the visa category, some documents are universally required. These might include:
A valid Pakistani passport with at least two blank pages.
Two recent passport-sized photographs conforming to Canada's specifications.
Proof of sufficient funds to support your stay in Canada.
An invitation letter, if you are being sponsored by a Canadian resident.
Police clearance certificate.
Medical examination report (from an approved panel physician).
Always refer to the official website of Immigration, Refugees, and Citizenship Canada (IRCC) for an exhaustive list.
3. Online Application
Canada encourages online applications, which are faster and more streamlined:
Create an account on the IRCC website.
Fill out the appropriate visa application form. Make sure all details are accurate and truthful.
Upload scanned copies of the required documents.
Pay the visa processing fee online.
4. Biometrics Appointment
After submitting the online application, Pakistani applicants are required to provide biometrics. You'll get an appointment at the Canada Visa Application Center (CVAC) in Islamabad, Karachi, or Lahore. Remember:
Bring your passport, appointment letter, and biometric instruction letter to the CVAC.
There is a separate fee for biometrics, which needs to be paid at the CVAC.
Check Also: How to Immigrating to Canada Through Express Entry
5. Interview (if required)
Some visa categories or specific cases might require an in-person interview. If called, attend the interview at the scheduled time and date. Be genuine and provide consistent answers.
6. Medical Examination
Most visa categories require a medical examination. Only examinations from IRCC-approved panel physicians will be accepted. In Pakistan, there are approved doctors in major cities like Islamabad, Karachi, and Lahore.
7. Await Decision
Once all steps are completed, your application will be reviewed. This process can take anywhere from a few weeks to several months, depending on the visa type and volume of applications. Regularly check your account on the IRCC website for updates.
8. Passport Submission
If your visa application is approved, you'll receive a Passport Request Letter. Submit your passport and the letter to the CVAC for visa stamping. You can either submit in person or through a courier service.
9. Receiving Your Visa
After visa stamping, you can collect your passport in person from the CVAC or have it couriered to your address.
Tips for a Successful Application
Accuracy: Ensure that all information provided in your application is accurate and consistent.
Documentation: Gather all necessary documents and double-check their validity and clarity.
Stay Updated: Immigration rules can change. Regularly check the IRCC website for the latest guidelines.
Seek Expertise: If the process seems overwhelming, consider consulting with a registered Canadian immigration consultant.
In conclusion, while the visa application process might seem daunting, a systematic approach can make it manageable. By understanding the type of visa you need, preparing the necessary documents, and following the steps diligently, you can pave the way for your Canadian dream. Safe travels and best of luck with your application!