Ehsaas Program is an endeavor of the Government of Pakistan to uplift marginalized communities. It has seven defined goals which include:
making safety nets and access to healthcare available,
giving livelihood and digitization opportunities, scholarships, and education incentives, and,
alleviating poverty.
If you plan to open a business, want to pursue education, or want to learn some skill, Ehsaas provides many opportunities. In this article, we go through the most prominent sub-programs one by one, explaining to you the eligibility criteria, what the program stands for, and how you could apply for them.
What are the Initiatives and Programs Under Ehsaas?
According to the Poverty Alleviation and Social Security and Social Safety Division of the Government of Pakistan, there are 134 policies, initiatives, and programs running under the Ehsaas Program.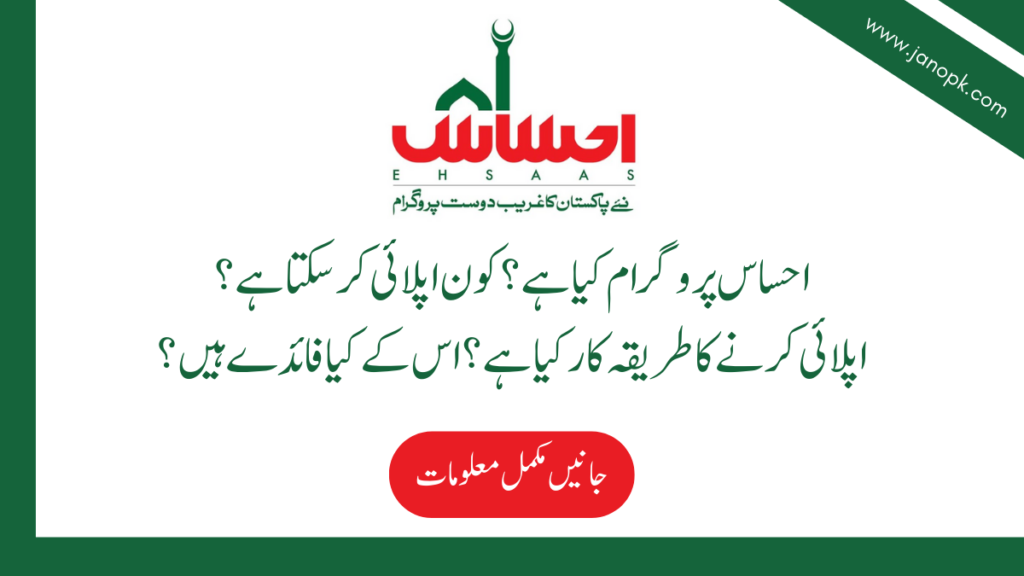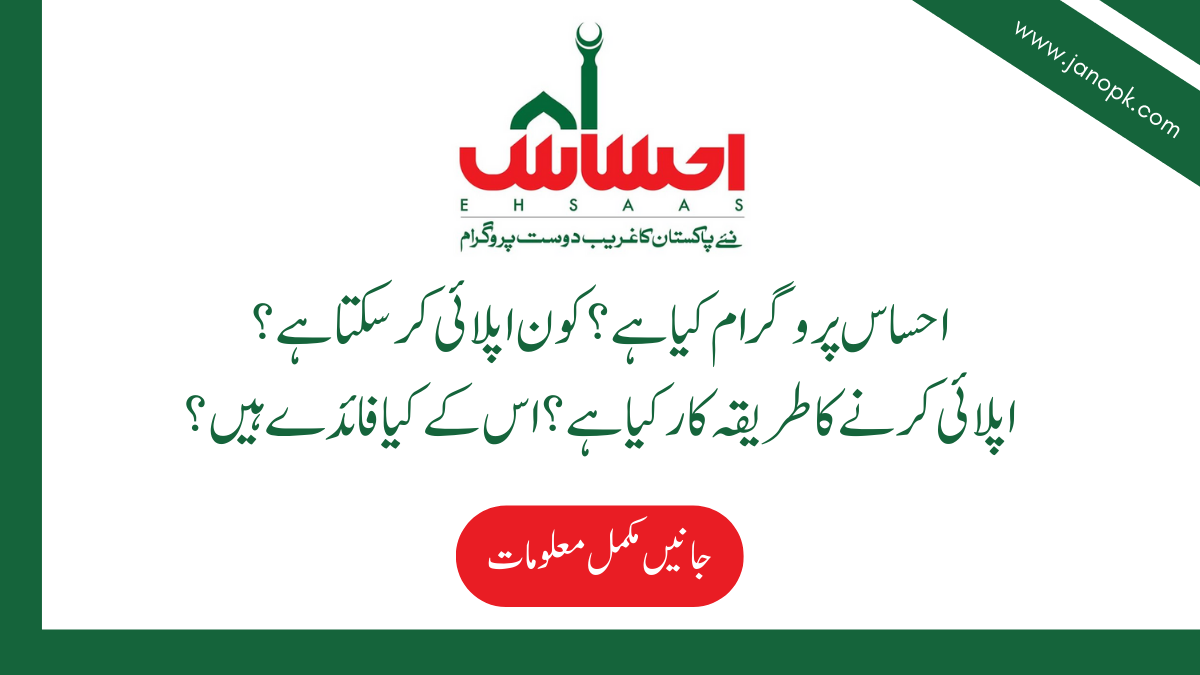 The most prominent ones are:
1. Ehsaas Aamdan Program
This is a four-year program that ends in 2023. This program has a budget of PKR 15 Billion and is intended for 375 rural union councils in the 23 poorest districts in all 4 provinces of Pakistan.
Under this program, assets are given to poor people such that they could use them to get out of poverty. These assets include livestock, rickshaws, and inputs for small outlets and enterprises.
If they require additional funding for their business, they could also get Ehsaas Interest free loans with this program.
Under this program, not only assets are given but vocational training is also given by certified professionals.
Eligibility
Beneficiaries will be the families registered under the Government of Pakistan's Kafalat households. Other families could apply too.
How to apply for it?
If you satisfy the eligibility criteria, you could go to an Ehsaas center to get the benefits of this program.
Read Also: How To Get COVID-19 Vaccination Certificate From Nadra?
2. Ehsaas Kafalat Program
Under this program, monthly payments of PKR 2000 and bank accounts will be given to deserving women.
Eligibility
This program is only for extremely poor women.
Government servants, their spouses, taxpayers, car owners, and people with records of traveling to foreign countries multiple times, are not eligible to apply.
Check Eligibility By Message
Follow the simple steps to check your eligibility in Ehsaas Kafalat Program.
Message your 13-digit CNIC number to 8171.
After the 13-step verification process, you will receive either of the three replies:

Decline: You are not eligible
Wait for a payment notification: You are eligible but will be notified later.
Contact your district administration office: You have to go visit the office.
Check Eligibility By Visiting Ehsaas Registration Centres or Ehsaas One-Window Centres
You could find the nearest registration center in your district from this link and visit it.
3. Ehsaas Scholarships
It is the largest need-based scholarship program in Pakistan's history. Under this program, 50,000 students from low-income families will be given 4 to 5-year undergraduate education scholarships each year.
The scholarship will cover complete tuition and deserving students are also given PKR 4000 as a monthly stipend.
Who is Eligible?
The students from families having incomes less than 45000 are eligible to apply. The students could apply whether they are set to start university or are in university.
Secondly, academic performance is of great importance. Students would have to maintain satisfactory academic records in order for the scholarship to continue.
How to Apply for It?
Students could apply at https://ehsaas.hec.gov.pk
The selection is based on merit. The University's Scholarship Award Committee and HEC teams rank the students in terms of their GPAs and income. The top ones are given scholarships. The final awards are posted on the university as well as the University's website.
Read Also: How To Use Google Translate? English To Urdu
4. Ehsaas Interest-Free Loans
Pakistanis between the age of 18 to 60 years are eligible to apply for loans between 20,000 to 75,000 for Ehsaas Interest-free loans.
Follow the steps to get Interest-free Loans:
Find the address of the loan center and information about the focal person.
Visit the Loan Center for further details.
The loan officer will fill out a form if you qualify for the loan.
For verifying the details you provide, the staff will visit your area or home.
Afterward, the loan officer will tell you if your application is approved or not.
If there is no problem, your loan will be processed in the time 2 to 3 weeks.
Afterward, you will be given the interest-free loan cheque at the local distribution event.
5. Ehsaas Emergency Cash Program
The Ehsaas Emergency program was launched in 2019 to help people suffering from economic hardships due to the coronavirus crisis. This program ended in 2020. Under this program, people could check their eligibility and apply for a stipend by messaging on 8171. Cash was disbursed to people after verification.
Read Also: How To Join Pak Army?
Final Words
Ehsaas means compassion. This is the latest effort of the government of Pakistan to help people make their lives easier and better. From free education to wealth-creating assets, we discussed and explained the eligibility criteria, application process, and all other details of the main subsidiary programs running under Ehsaas.