Are you looking for Security Guard Jobs in Dubai? You are at the right place. A well-known and well-established industry in the United Arab Emirates has announced multiple jobs for security guards to work as their security staff as soon as possible. These are full-time and permanent jobs having many job benefits according to the local labor law. More details are as below.
Security Guard Jobs in Dubai
More details about these jobs in UAE are mentioned below: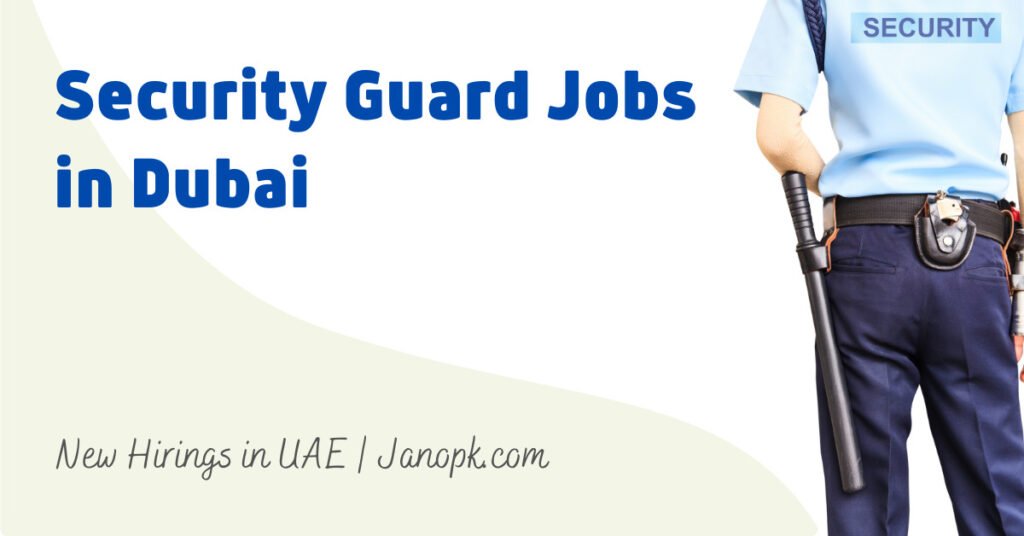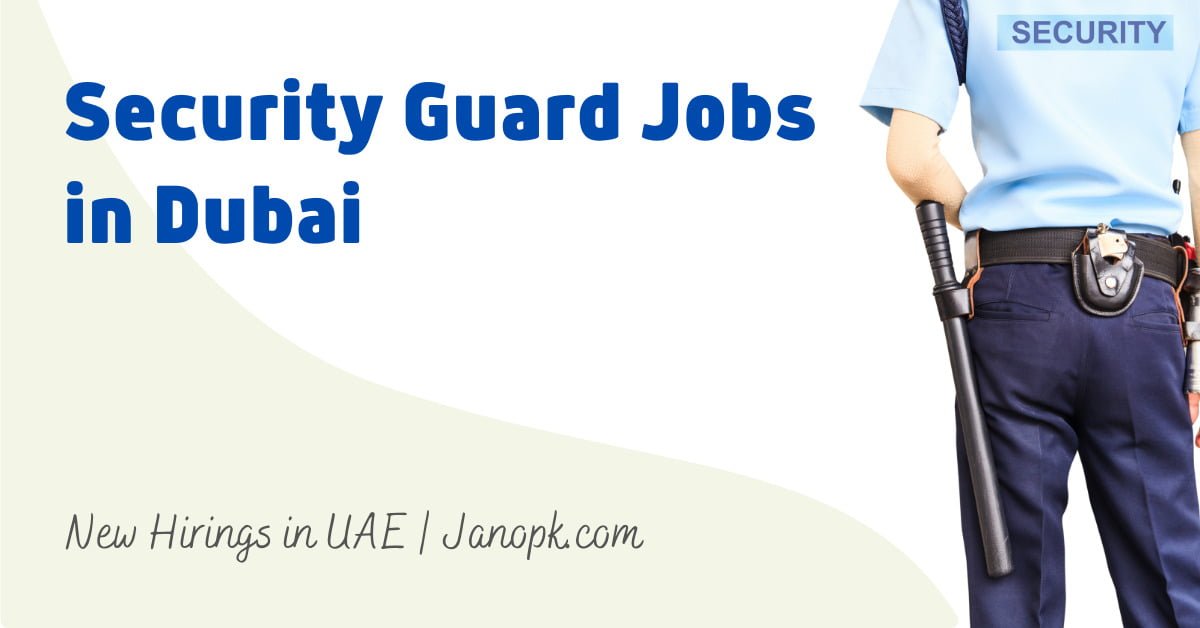 Industry: Machinery/Equipment Mfg
Salary: 3500 – 4000 AED
Job Location: Dubai, United Arab Emirates
Job Type: Its a full-time and permanent employment.
Gender:Both males and females can apply
Job Start Date: As soon as possible
Check Also: Storekeeper Jobs in UAE
Job Requirements
The following are the requirements to apply for these Security Guard Jobs in Dubai:
Education: No need for education at all. However, if you are an educated person, do attach all the documents with your CV and apply for the job.
Experience: 1 – 2 Years
Nationality: Anyone from around the world can apply for a job.
Job Responsibilities
The ideal candidate should be;
Active and friendly
Passionate about creating a good relationship with the public
Must have a professional working attitude
Observing and reporting to the security supervisor
Responding to any emergency at no time
Controlling access & using alarm systems
Patrolling in different areas of the sites
Controlling traffic and crowd in the site area
How To Apply?
If you are interested in these Security Guard Jobs in Dubai, please make sure you meet all the job requirements and responsibilities. Send your updated CV to the email address below or simply make a phone call at the number provided:
Email Address: [email protected]
Contact No: +9710523941520
Disclaimer: Above mentioned email address and all other information belong to the job provider. Janopk.com is not providing these jobs. Please contact/send your resume to the job provider at your own risk. We are not responsible. Thank you
FAQs
How much is the security job salary in Dubai?
The lowest salary for security guards in Dubai is 2500 AED and the highest is up to 5000 AED. However, most of the security staff is getting an attractive wage throughout the United Arab Emirates.
What is the requirement for a security guard in Dubai?
Most of the time, education is not required to apply for security guard jobs in Dubai in lower positions. However, a security supervisor must be educated so that he can easily communicate and submit reports.