The Hotels/ Restaurant industry announced jobs for waiters in Dubai on an urgent basis. The location of the job is 27th street, Dubai (UAE). Both males and females are able to apply for these full-time permanent jobs.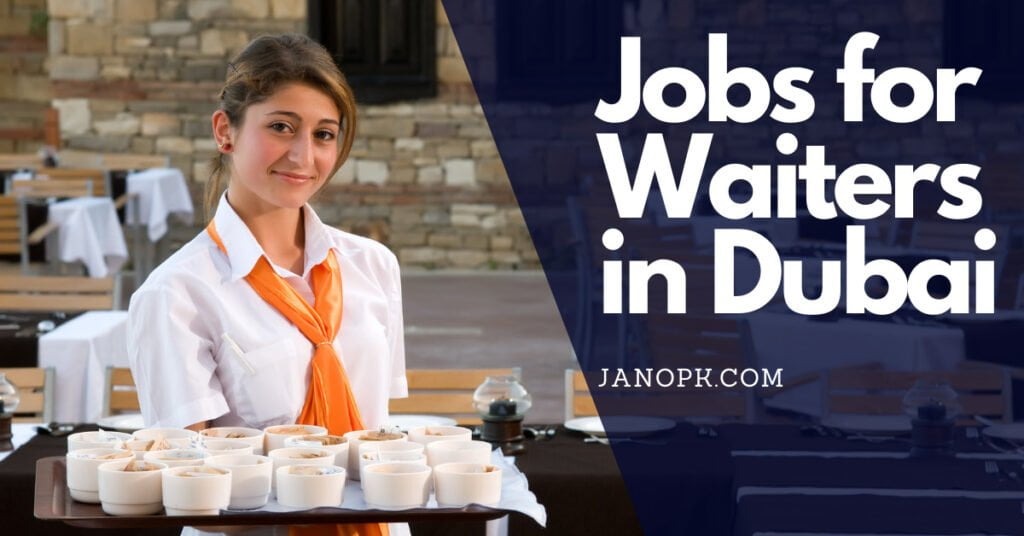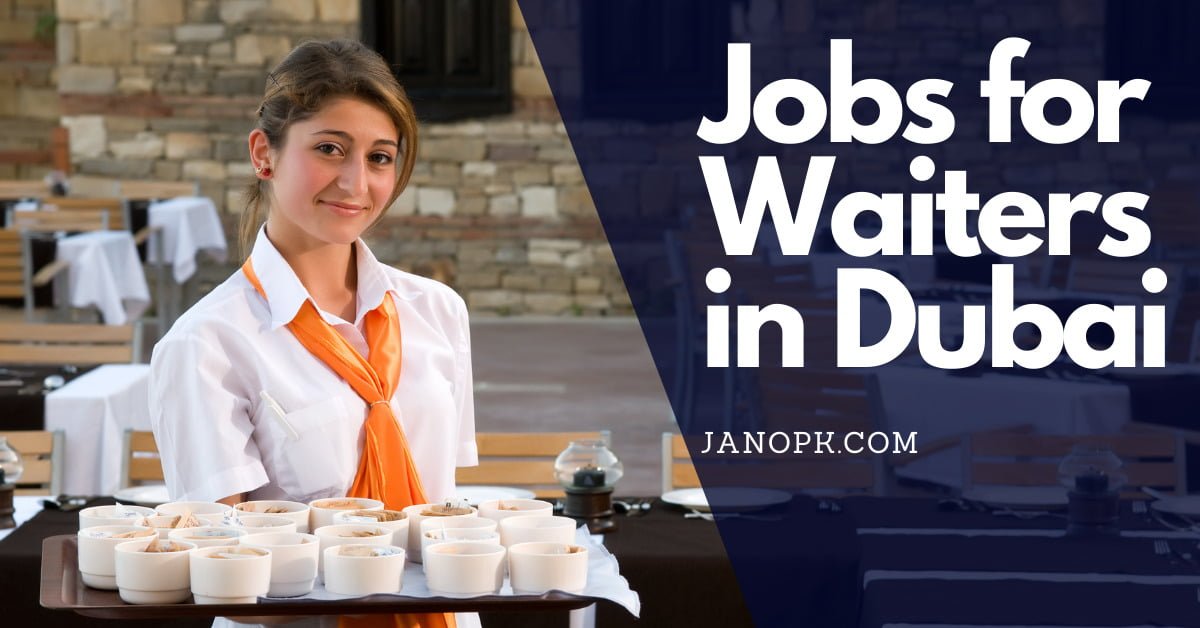 The company requires talented, skilled, committed, and well-versed people who are able to perform assigned tasks. The benefits provided by the company are Housing, Medical, Accommodation,  Insurance, Overtime, and free transportation. So, people who have the expertise to work in any hotel or restaurant are likely to be preferred. Eligible people shall bring their updated documents as soon as possible.
Salary
Salary is 2500-3000 AED per month.
Education Required
The candidates must have a high school graduation certificate degree along with waiter-specific skills. Also, possess good spoken and oral skills in the English language.
Experiences
Applicants will have 1 to 2 years of working experience in hotels/ restaurants. UAE experience holders shall be preferred for these job positions.
Check Also: Immediate Hiring for Cleaners in Dubai
Responsibilities & Skills
The candidates will perform the following responsibilities;
Responsible to present menus and provide detailed information about ingredients, portions, potential food allergies, etc
Greet customers and drop them at the required tables
Also, offer menu recommendations upon request
Good communication skills & Waiter specific skills
Effective interpersonal skills are required
Take accurate food orders using POS ordering software and provide slips to customers
Serve food items and drinks when ordered by the customers
Moreover, meet with restaurant staff to review daily specials and services specifications for important reservations
Inform customers about the quality of food items of the restaurant and serve them properly
Arrange table settings and maintain the dining area if anyone reserves the specific parties
Deliver checks and collect bill payments from customers
Carry dirty plates and glasses to kitchen staff for cleaning purposes
Strictly follow health department & Covid related regulations and rules
Provide excellent customer service to guests and visitors of the Hotel
Prepare himself for any tasks because any situation will occur when parties are held
Familiar with to use of kitchenware and cleanliness equipment
Check out these Walk-in Interviews which are announced in Dubai!
Applying for Job
The people who are applying for jobs as waiters in Dubai must send their documents to the email address below. Also, collect related credentials, expertise certificates, skills certificates, fresh photographs, and CV;
Contact Email:  [email protected]
Contact No: 0509893813
Disclaimer: Above mentioned email address and all other information belong to the job provider. Janopk.com is not providing these jobs. Please contact/send your resume to the job provider at your own risk. We are not responsible. Thank you