Security guard jobs in Canada offer a great opportunity to those seeking a career in law enforcement, security, and public safety. With an abundance of roles across the country, people are sure to find a position that suits their individual skills and talents. It is important for potential security guards to understand the duties and qualifications necessary to perform the job.
Security Guard Jobs in Canada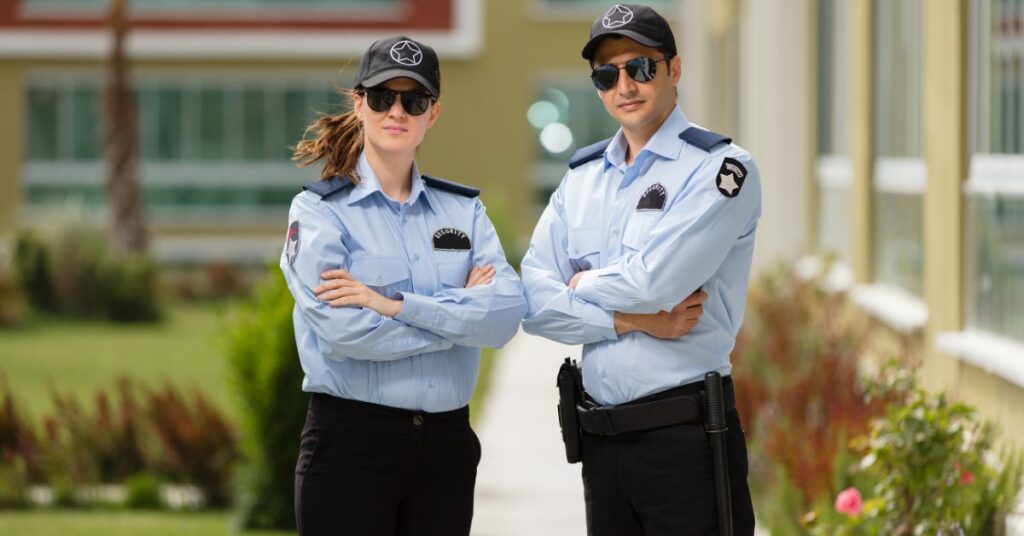 Below is the job information in detail:
Job Title: Security Guards
Company Name: 2396698 Alberta Ltd
Salary per hour: $20.00 to 25.00 per hour
Working Hours: 40 hours a week
Job Type: Permanent, Full-Time
Number of Vacancies: 05
Start Date: As soon as possible
Job Location: Edmonton, AB, Canada
Ability to Supervise: Not mentioned
Check Also: Security Guard Supervisor Jobs in Canada
Requirements
The requirements vary slightly from province to province but generally involve a combination of on-the-job training experience, certification exams, and other qualifications. Below are the requirements, Please read them carefully before applying for Security Guard Jobs in Canada:
Who can apply? Applicants who are authorized to work in Canada can apply for these jobs. If you are not a citizen of Canada or don't have a work visa, the employer may not consider you.
Work Experience: 1 year to less than 7 months of working experience is required to apply for these jobs.
Education: Secondary (high) school graduation certificate
Language: English
How to Apply?
If you are interested in these jobs in Canada, you can send your updated resume/CV to the email address provided below:
Email: [email protected]
Disclaimer: Above mentioned email address and all other information belong to the job provider. Janopk.com is not providing these jobs. Please contact/send your resume to the job provider at your own risk. We are not responsible. Thank you